admin_dashboard:site_manager:themes_manager
Table of Contents
Theme Manager
---
I/How to install new theme for your mooSocial:
When you already had the theme package, then put the all folders into [yourmoofolder/app/]
Example, we added 'test' theme:


#Copy theme folder to [yourmoofolder/app/]
Now go to Admin Dashboard/Site Manager/Theme Manager/Not Installed Theme, and press Install button: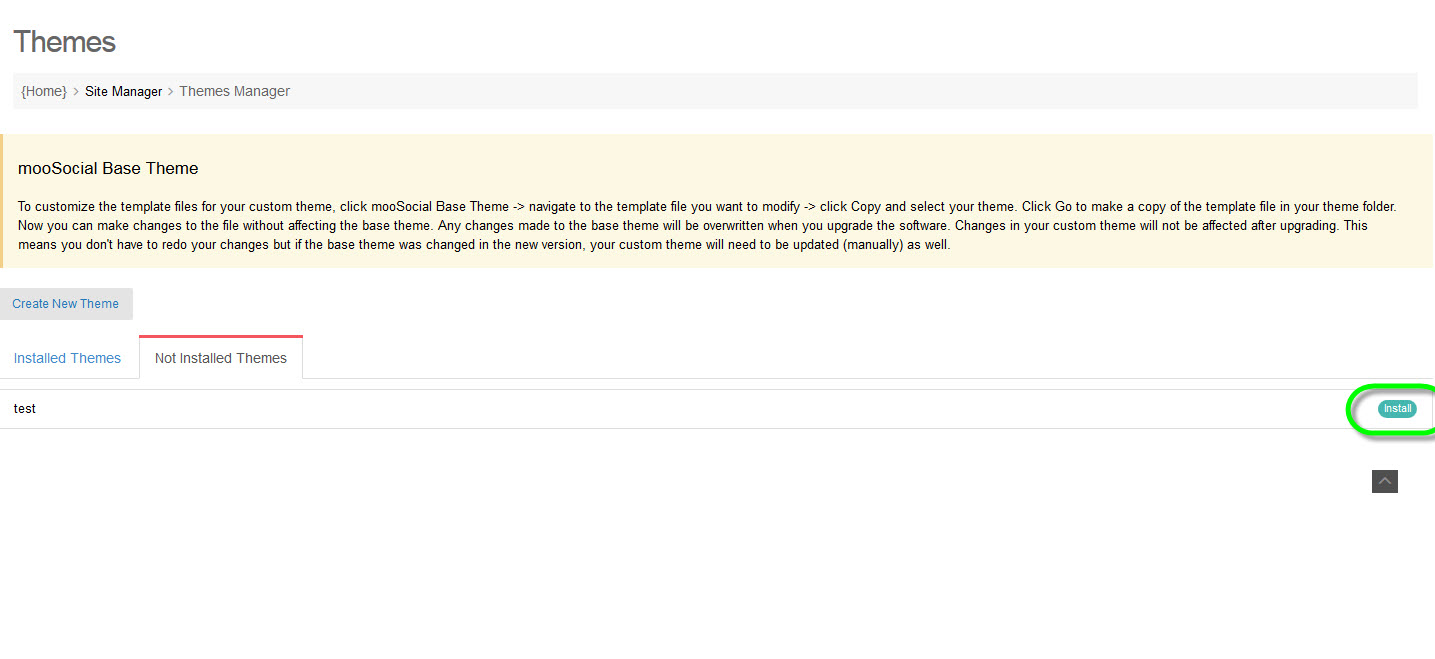 #Press Install button to begin.
After installation, there will be a Message: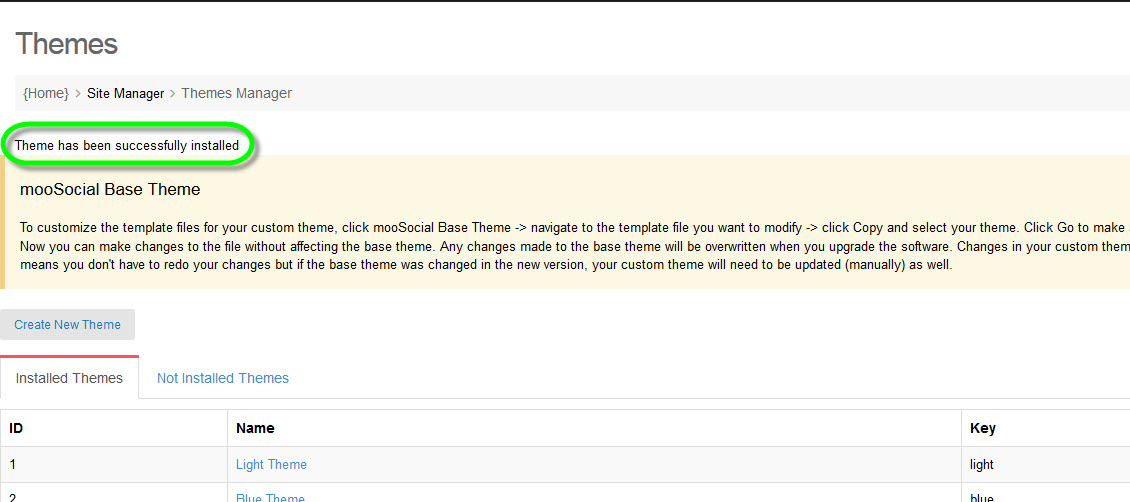 #Installation successful.
Now at front-end, users can see new theme has been added: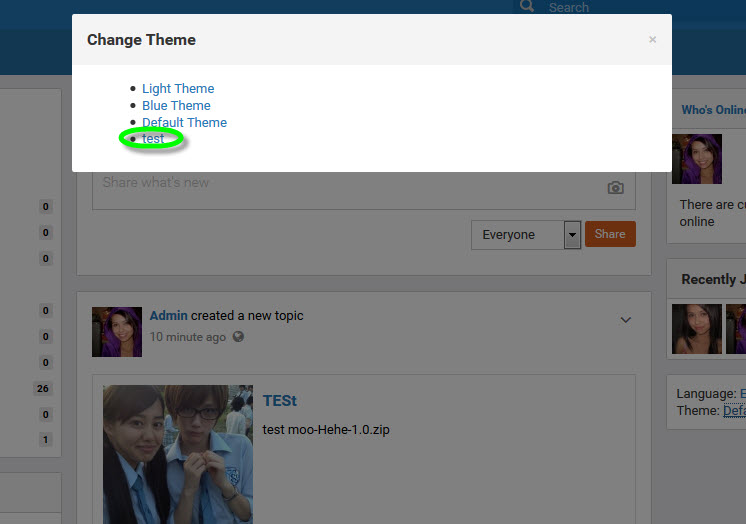 #New theme has been added.
II/Managing Themes:
You can Download or Delete themes at Themes Manager, now take a look at Actions Column:

#Theme Manager & Actions Column.
You can delete theme, just simply clicking on Trash Bin button:

#Click on Trash Bin button to delete a theme.
You can download a theme as a package by clicking on Download button:

#Click on download button.
Then download the package as a zip file:

#Package downloaded.
admin_dashboard/site_manager/themes_manager.txt · Last modified: 2016/06/09 04:10 (external edit)