Add a Custom Logo
This tutorial demonstrates how to add a custom logo to your mooSocial website with the assumption that you are logged in to mooSocial Admin Dashboard and have a custom logo ready for upload. The recommended maximum resolution for a custom logo is 144×25 px.
Step 1: Go to System Admin > System Settings > Logo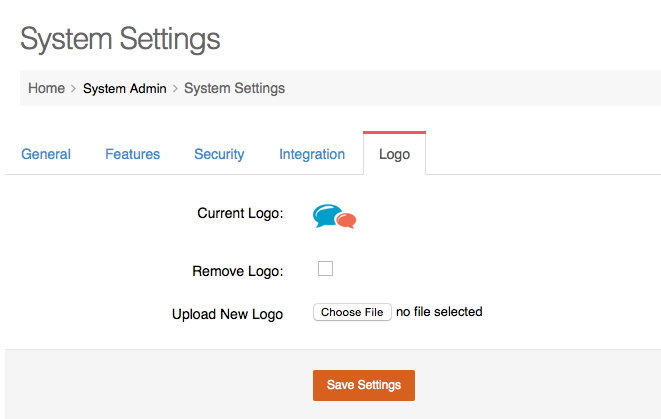 Step 2: Click "Choose File" and select the custom logo you wanted to upload.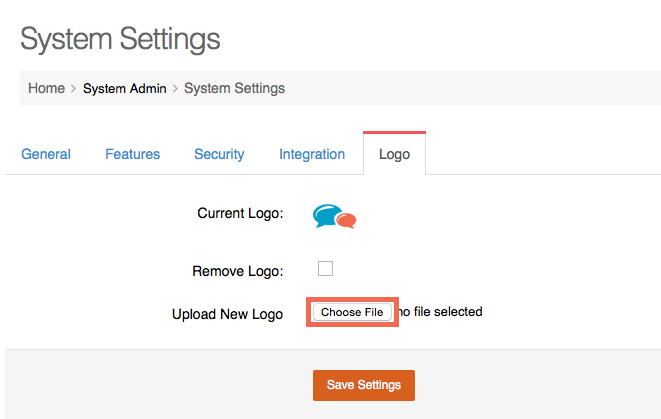 Step 3: Click "Save Settings"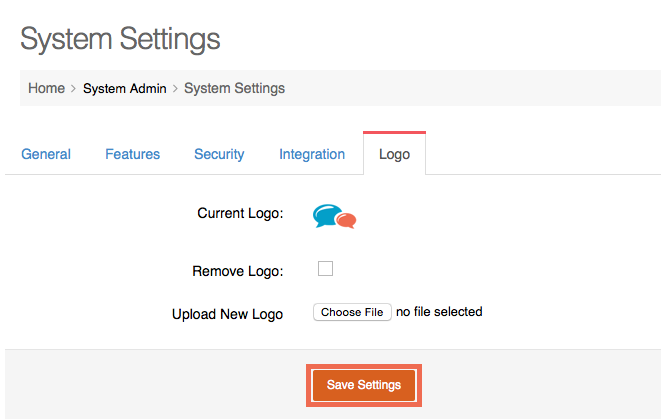 NOTE: Your Site Name will be shown in replacement of your mooSocial website's logo if you select "Remove Logo" then "Save Settings"