You can use User Notes plugin to add private notes on any member's profile. This is very helpful when the number of site members is large, because the notes are ONLY visible to the creator (profile owner can't see notes from other members about him/her). In this article, we'll share you how to add a note to any users profile.
Before that, please make sure Note is activated on Profile page (How to activate User Note widget into the Profile page?).
Step 1. Go to the Profile page.
Step 2. On the Note widget, click the Edit icon.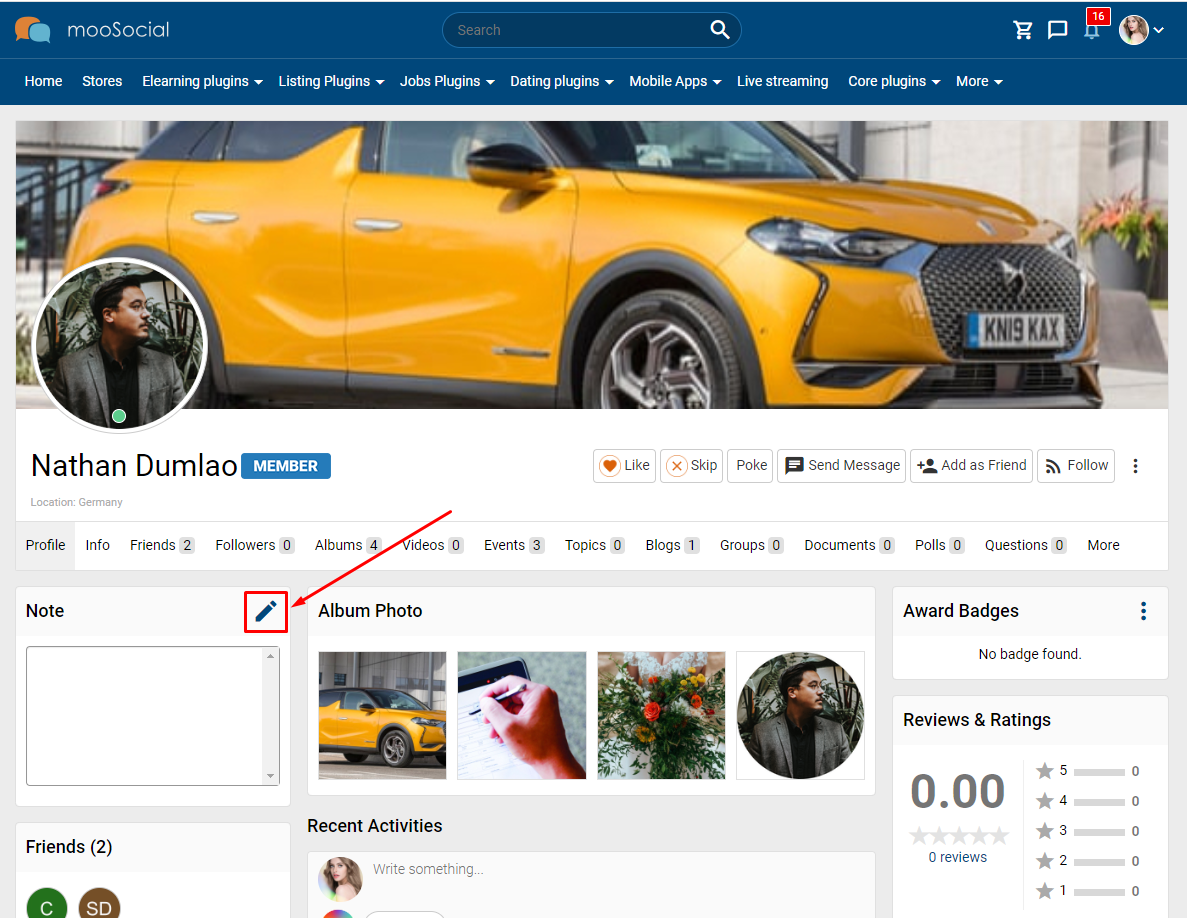 Step 3. Enter a note into textbox.
Step 4. Click the Save button to save the note or Cancel button to cancel the note.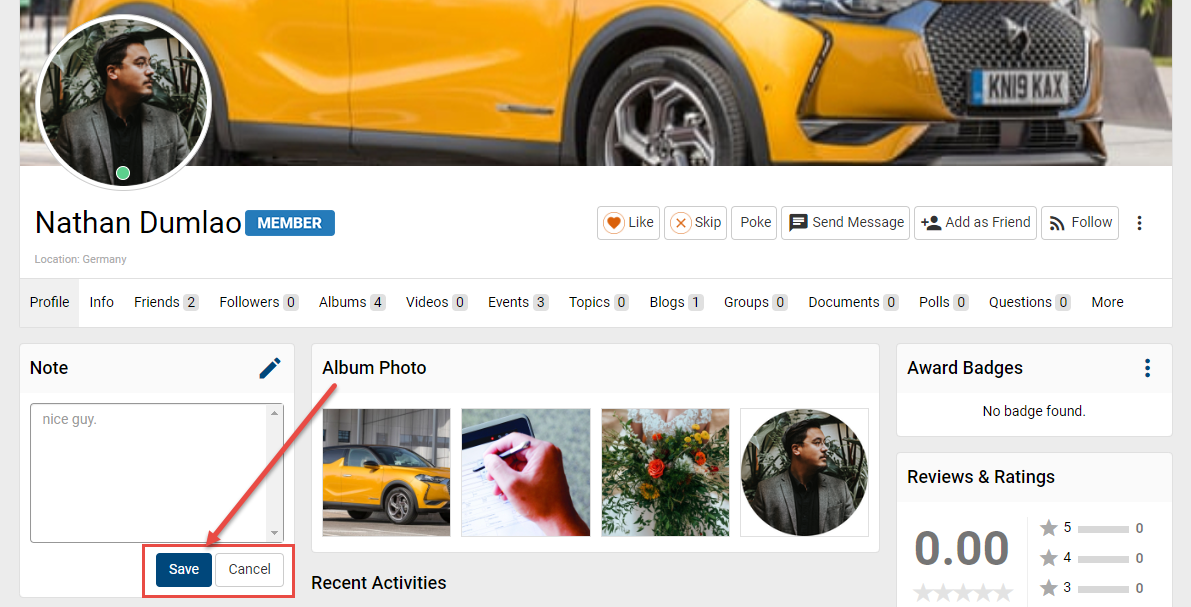 Step 5: And then, you can manage your notes at My Notes page.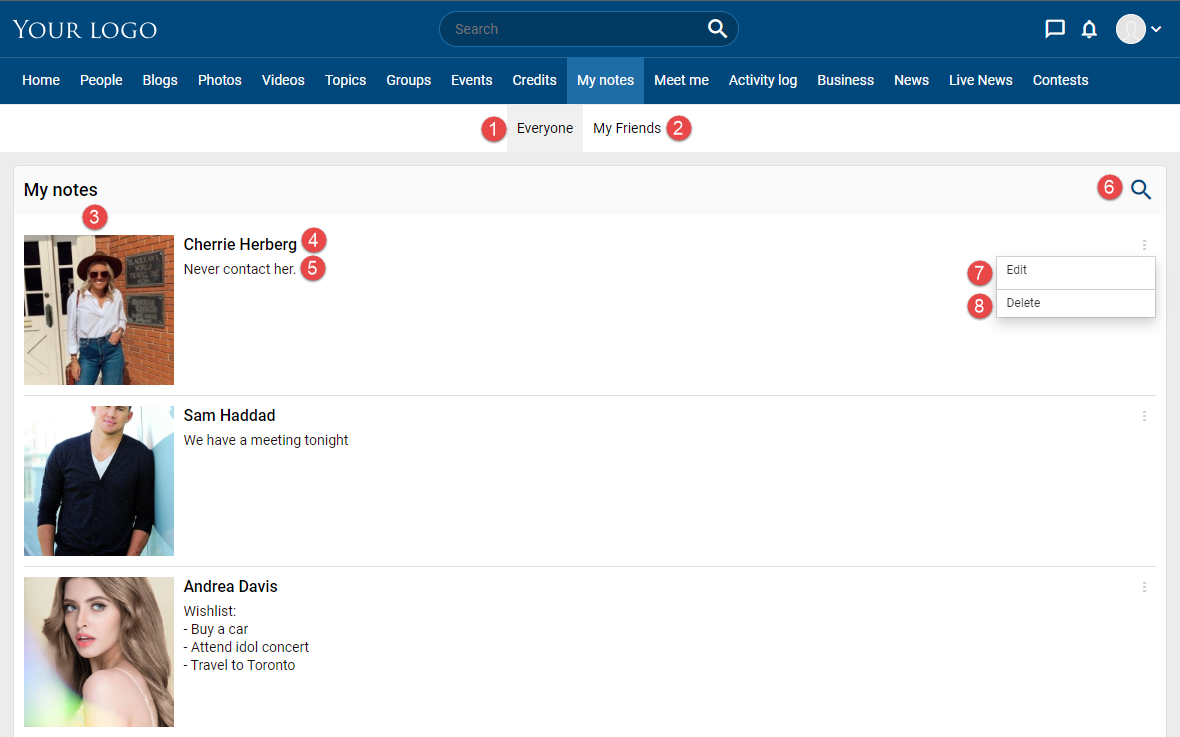 Everyone tab: show all your notes here.
My Friends: show the notes left at your friends profile by you.
Member avatar.
Member name.
Note content that you left.

Search: you search notes or user name.
Delete: delete note.