To use User Note plugin, admin must drag and drop the widget into the Profile page. To understand how to do that, follow the steps below.
(Back-end)
Step 1. Access to Admin Dashboard => Site Manager => Theme Manager => Layout Editor
Step 2. Select Profile Page.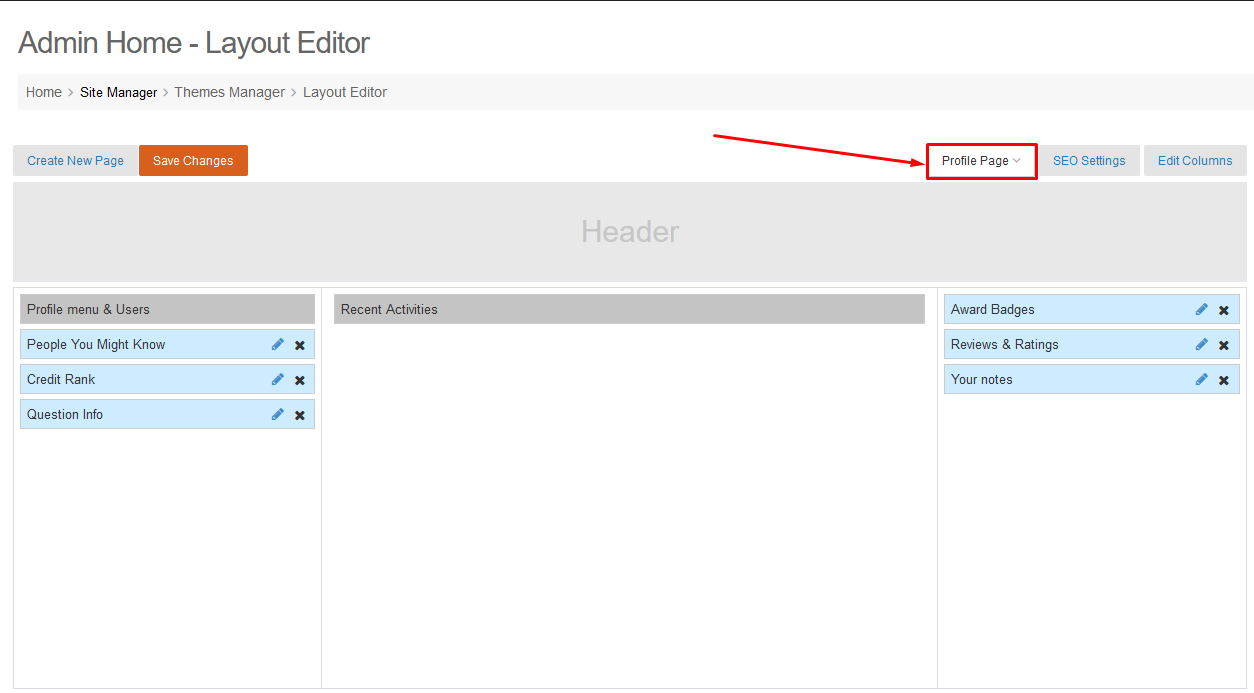 Step 3. Can Filter by checking on usernotes >> Submit button.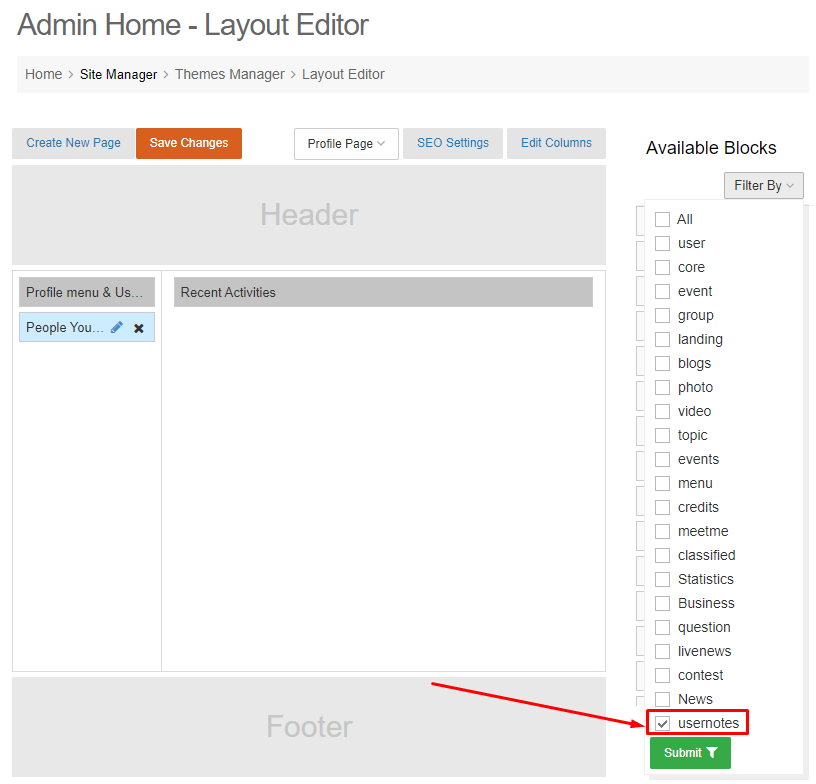 Step 4. Drag and drop Note widget to Profile Page => Show popup

Step 5. Edit the component information => Click the Save changes button.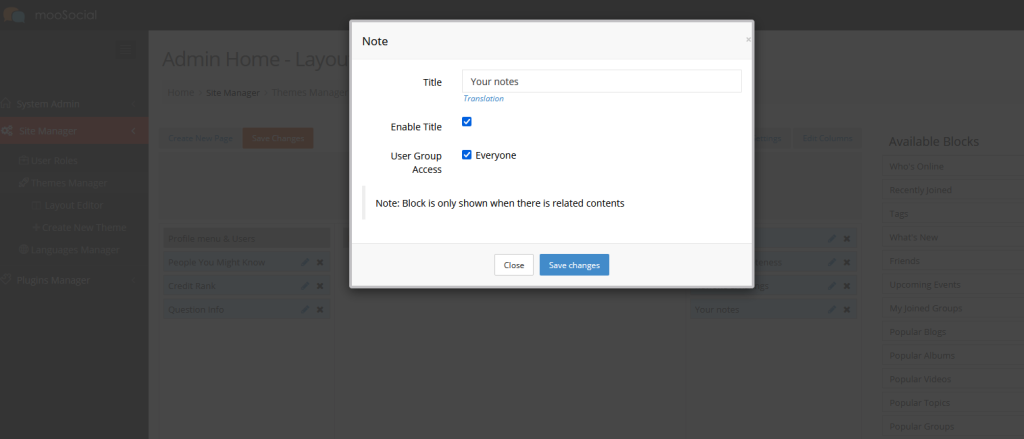 Step 6. Save Changes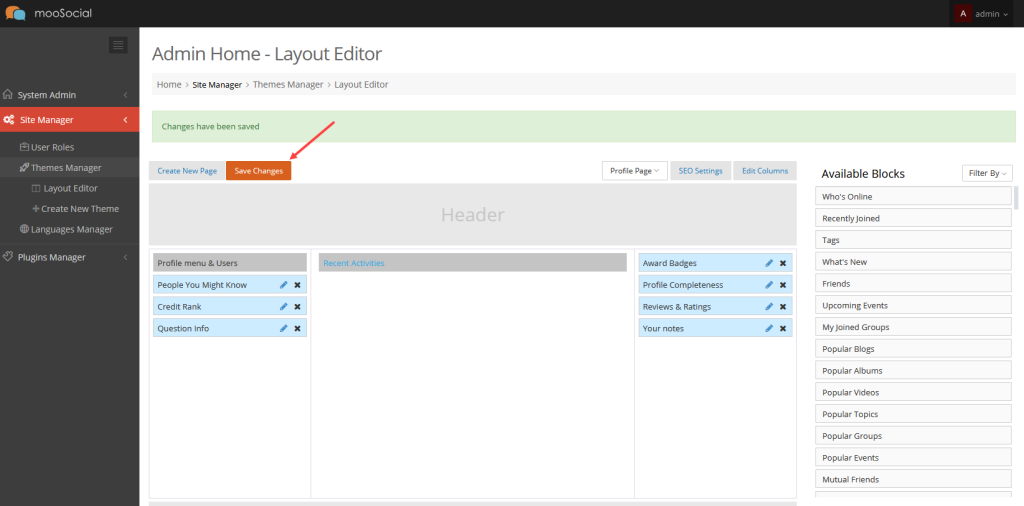 (Front-end)
Go to the User Profile page and enjoy it.