With the Profile Rating plugin, Site Members can configure the review/rating feature on their profile. Follow the instruction below to know more detail.
Go to User Profile page => Reviews tab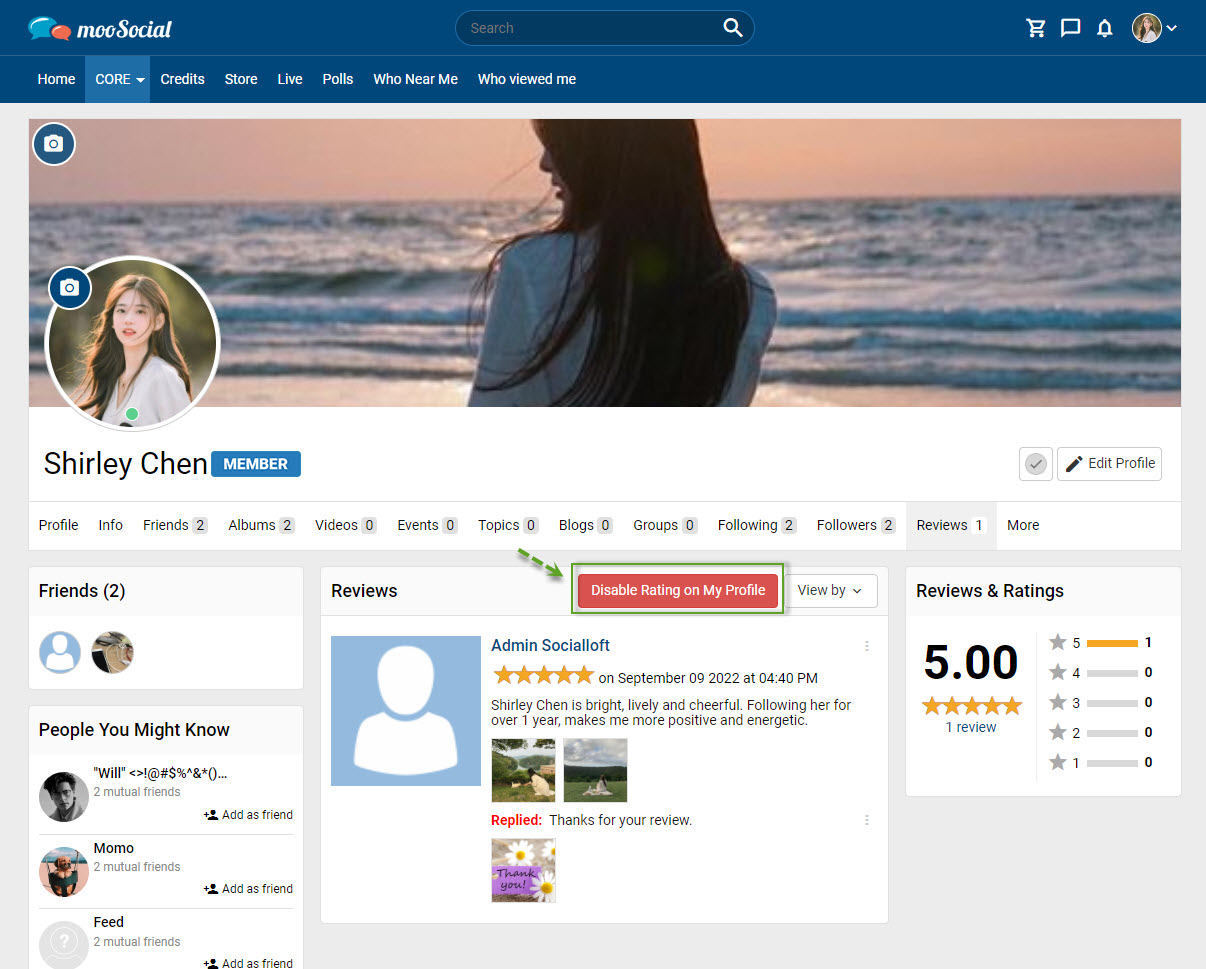 Click the Disable Rating on My Profile button.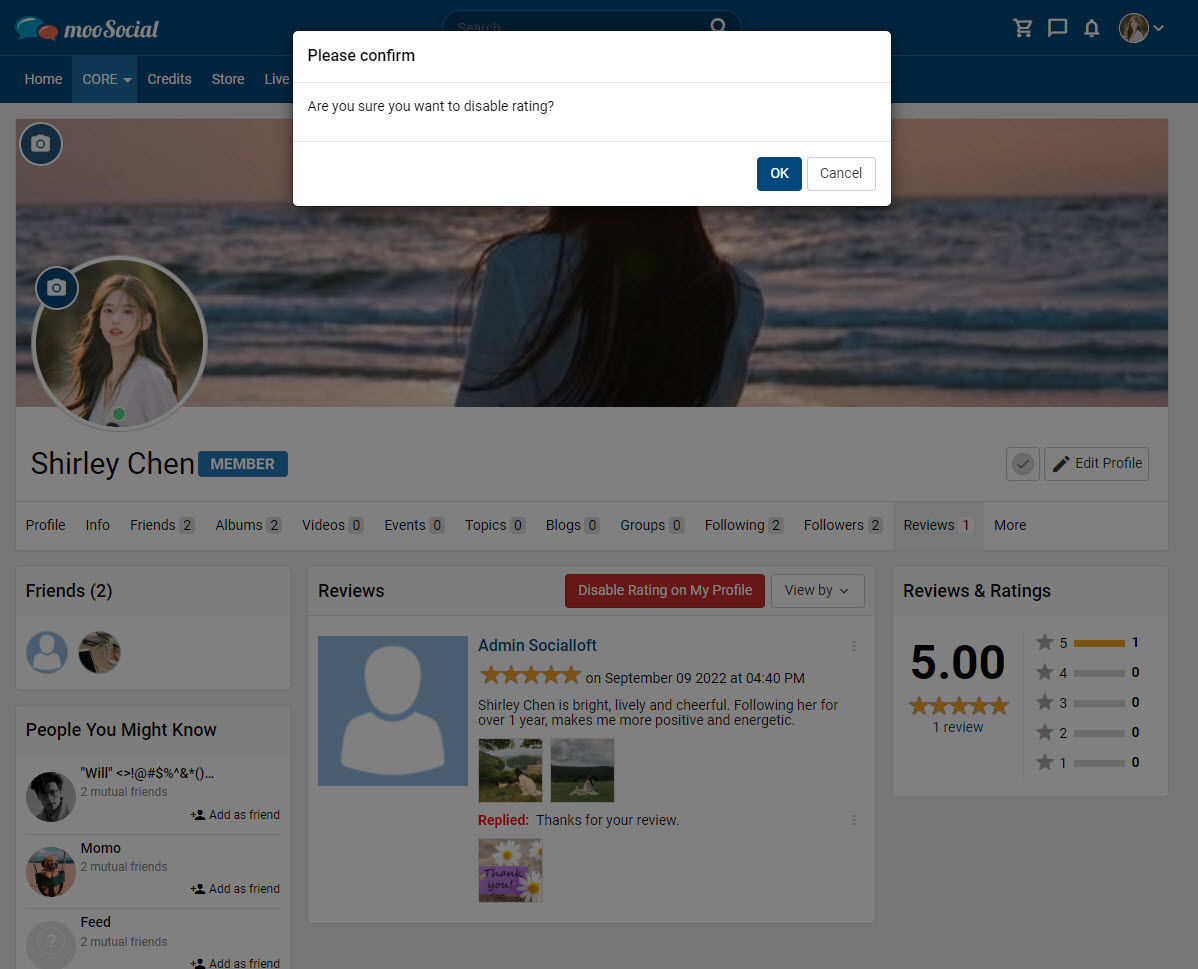 Select the OK button on the Confirm pop-up.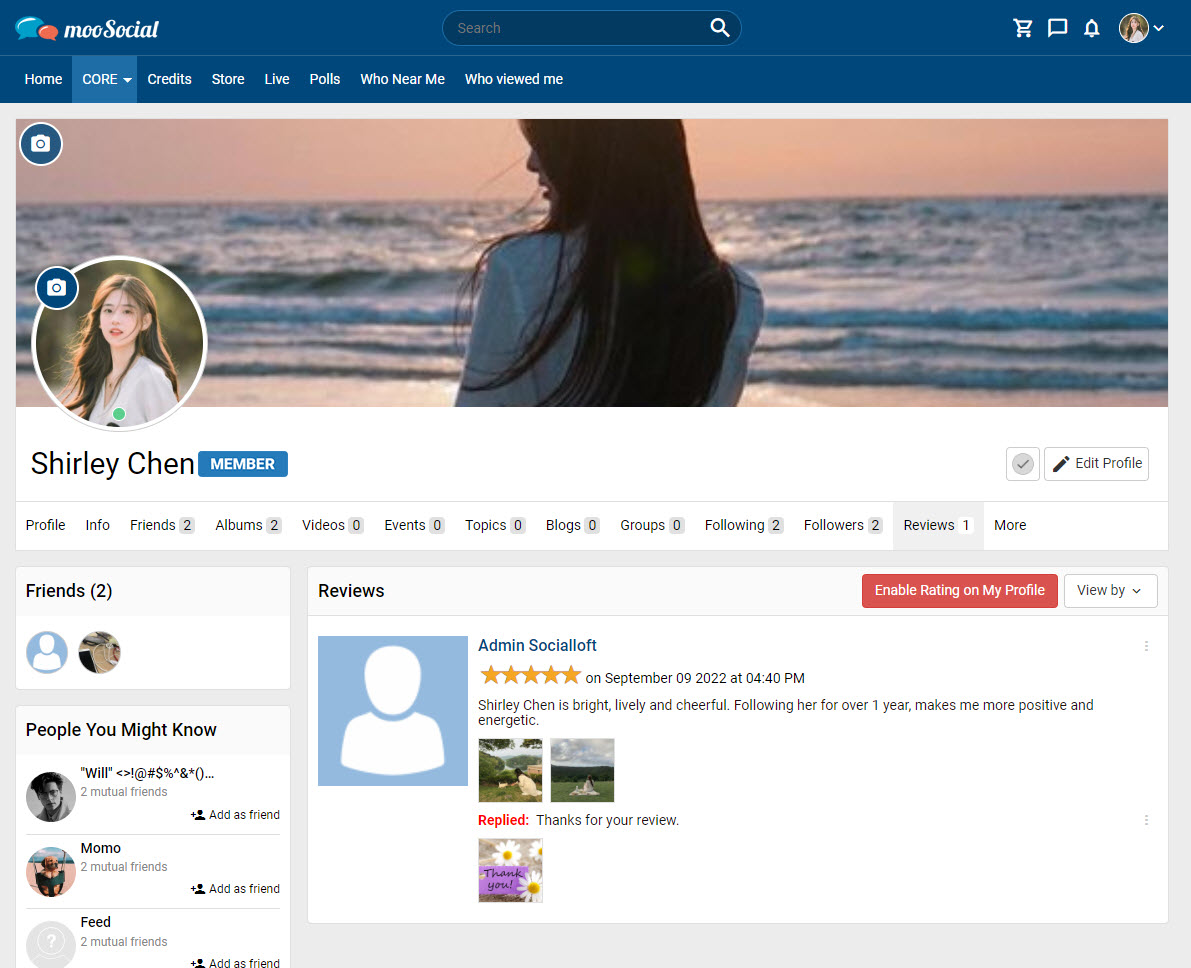 Profile owner views
Now, the review/rating feature has been disabled on your profile page. When other members visit your page, they can no longer write reviews or rate your profile.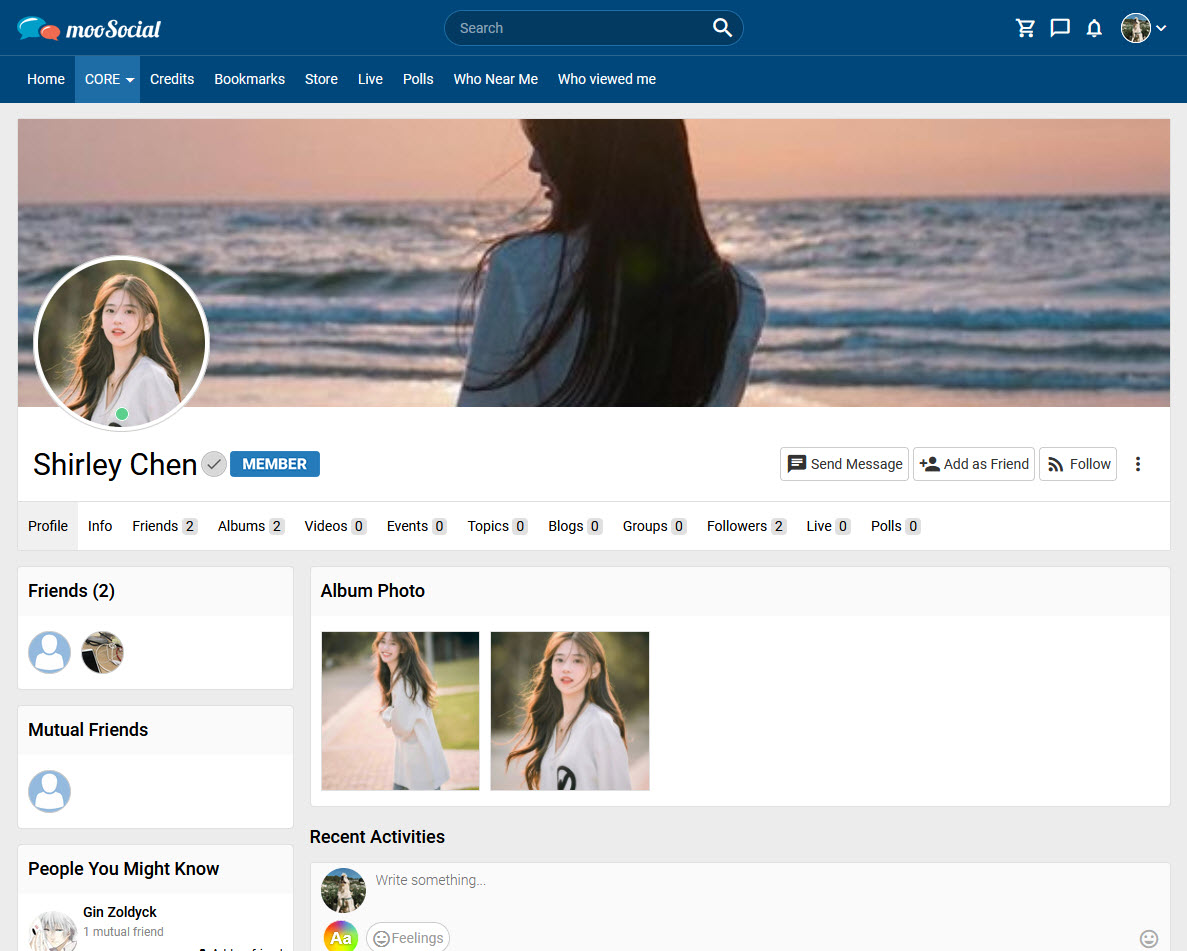 Other users view