When the Site Admin logs in to the Admin Dashboard, they will see the version and branding of mooSocial in Admin Panel.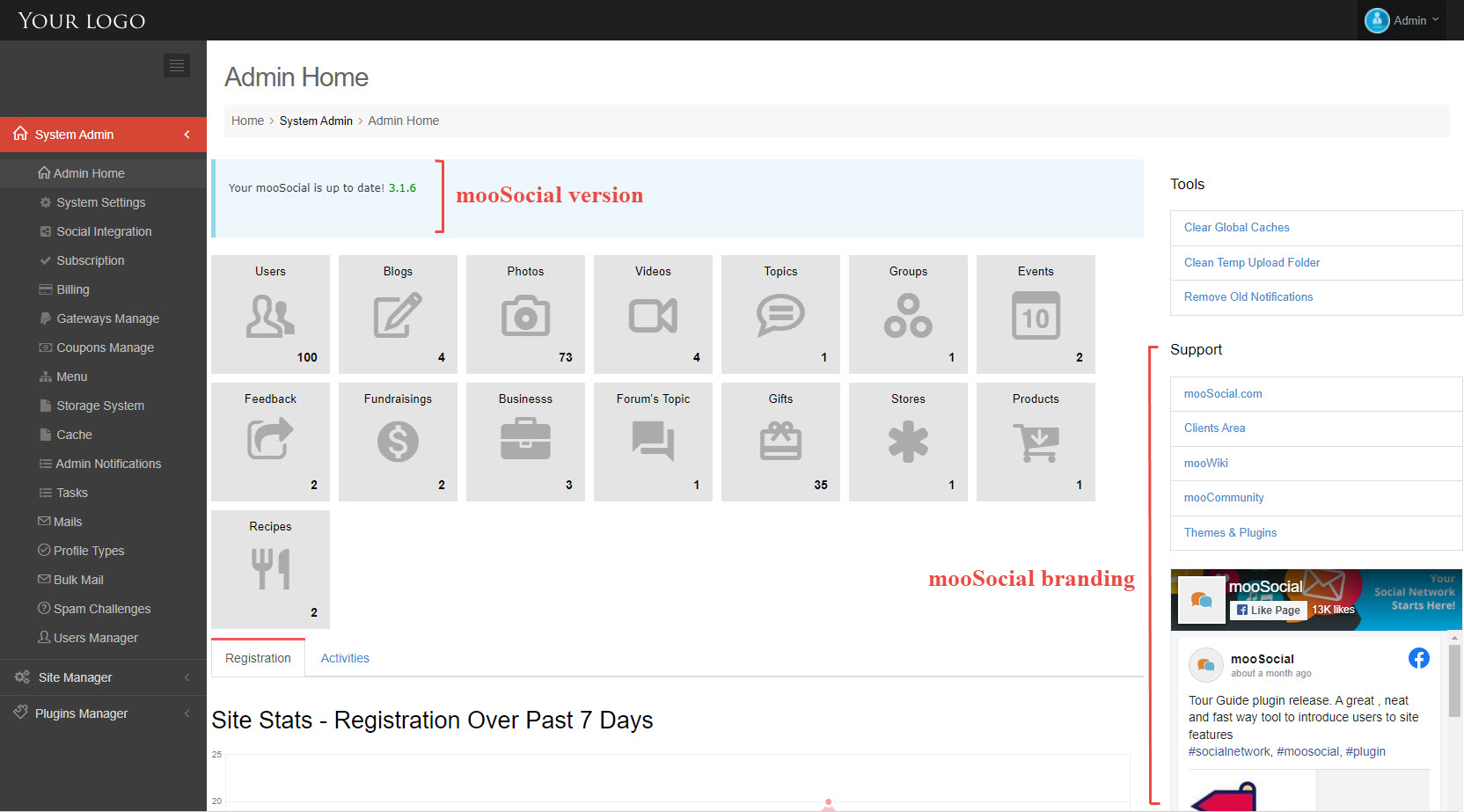 Follow the steps below to learn how to remove the version and branding.
Access Admin Dashboard => System Settings => General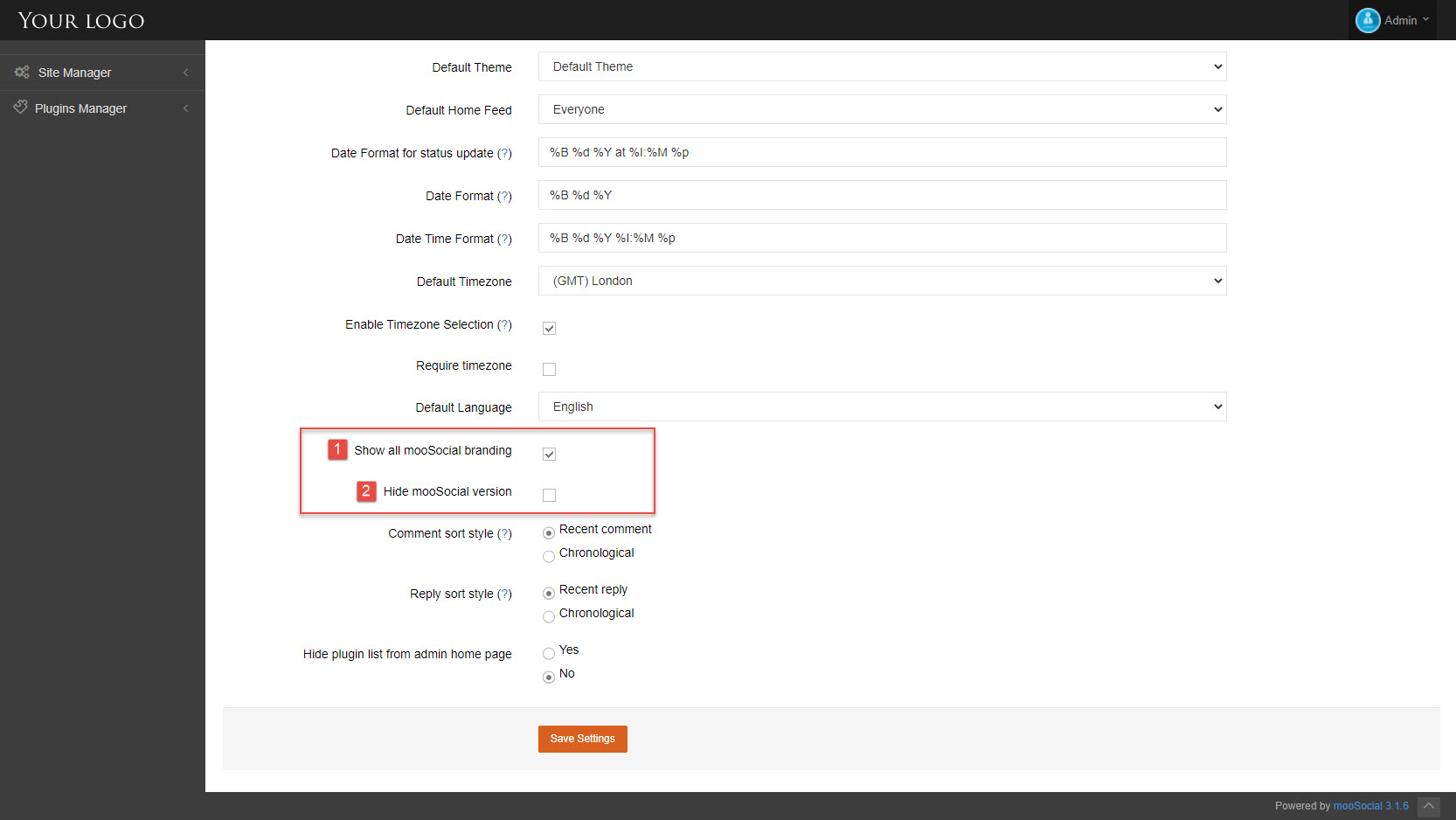 [1] Uncheck the "Show all mooSocial branding" checkbox to remove mooSocial branding.
  [2] Check on the "Hide mooSocial version" checkbox if you want to hide the mooSocial version.
=> Click on Save Settings button.
Go to Admin Home page: The mooSocial version and branding have been removed.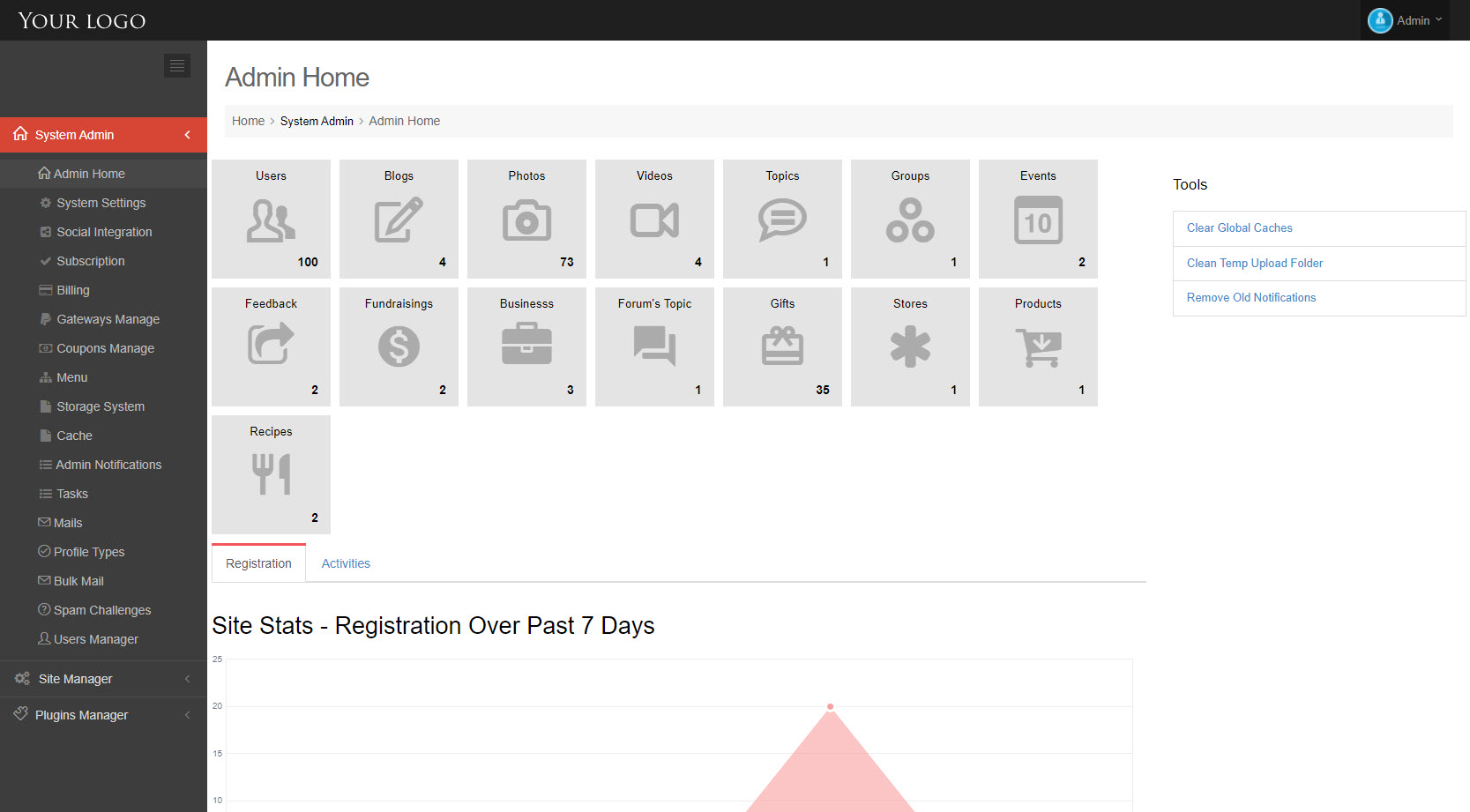 Hopefully, this tutorial was helpful for you.