By default, member will see homefeeds after they login into your community, want the system to load difference page? Please follow below steps:
1. Login as admin
2. Go go admin dashboard
3. Go to System admin -> System settings -> Features tab.
4. Find "Home page after logged in" and fill in the name of the new URL (See below screenshot). Click on Save changes, login again to check to see how it work.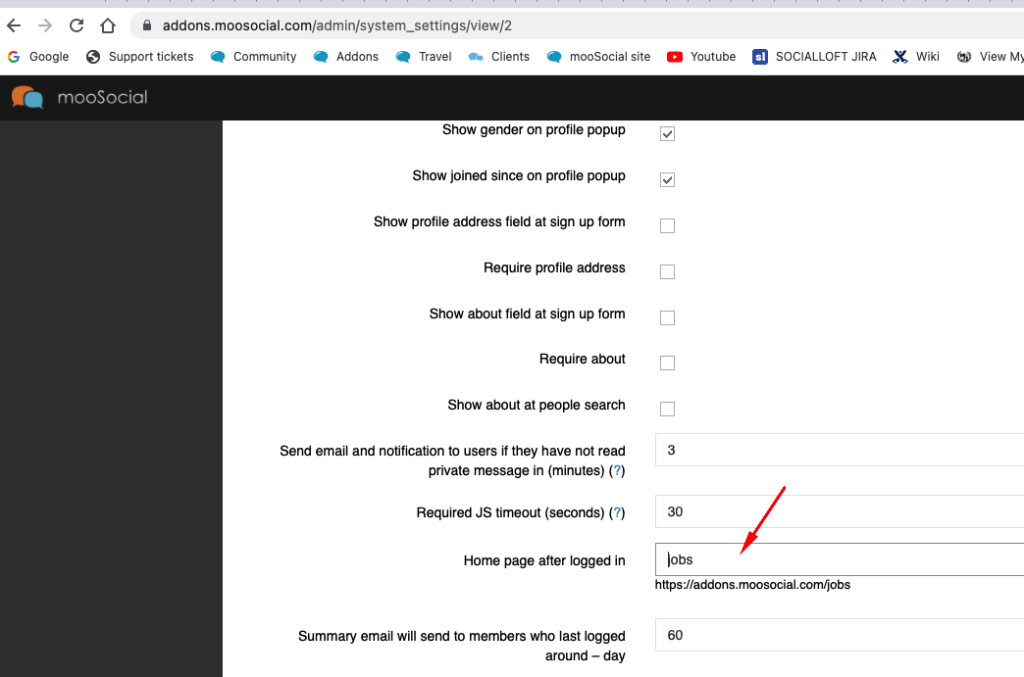 In this screenshot, member will be redirected to browse jobs page after login, you can configure for it to redirect to photos, videos….
Hope it helps.