This tutorial will demonstrate how the Site Admin can create a new category for the Feedist plugin.
Step 1: Access to Admin Dashboard => Plugin Manager => Feedlist => Categories tab.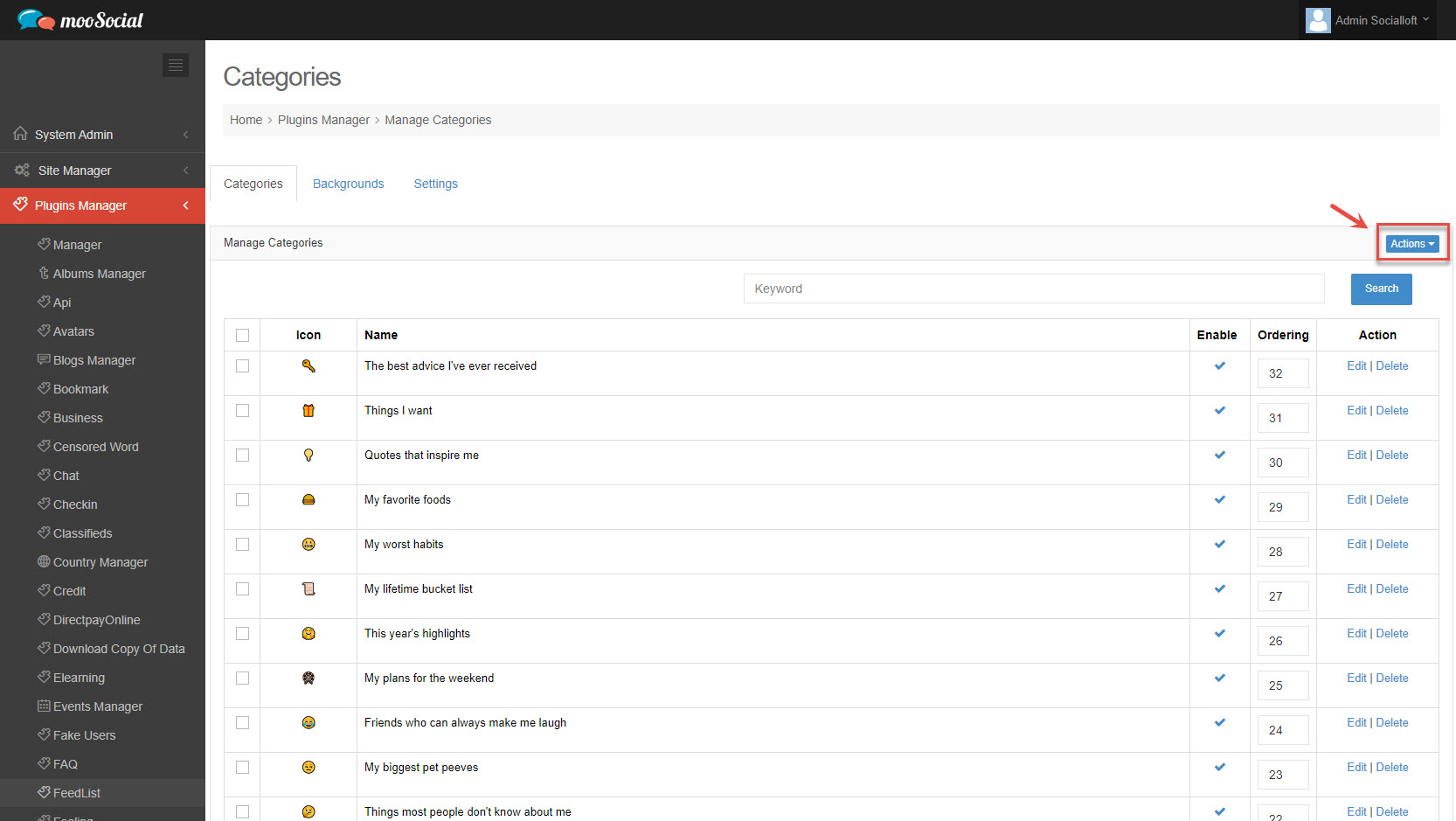 Step 2: Click on the Action button => select Add New option on the drop-down list.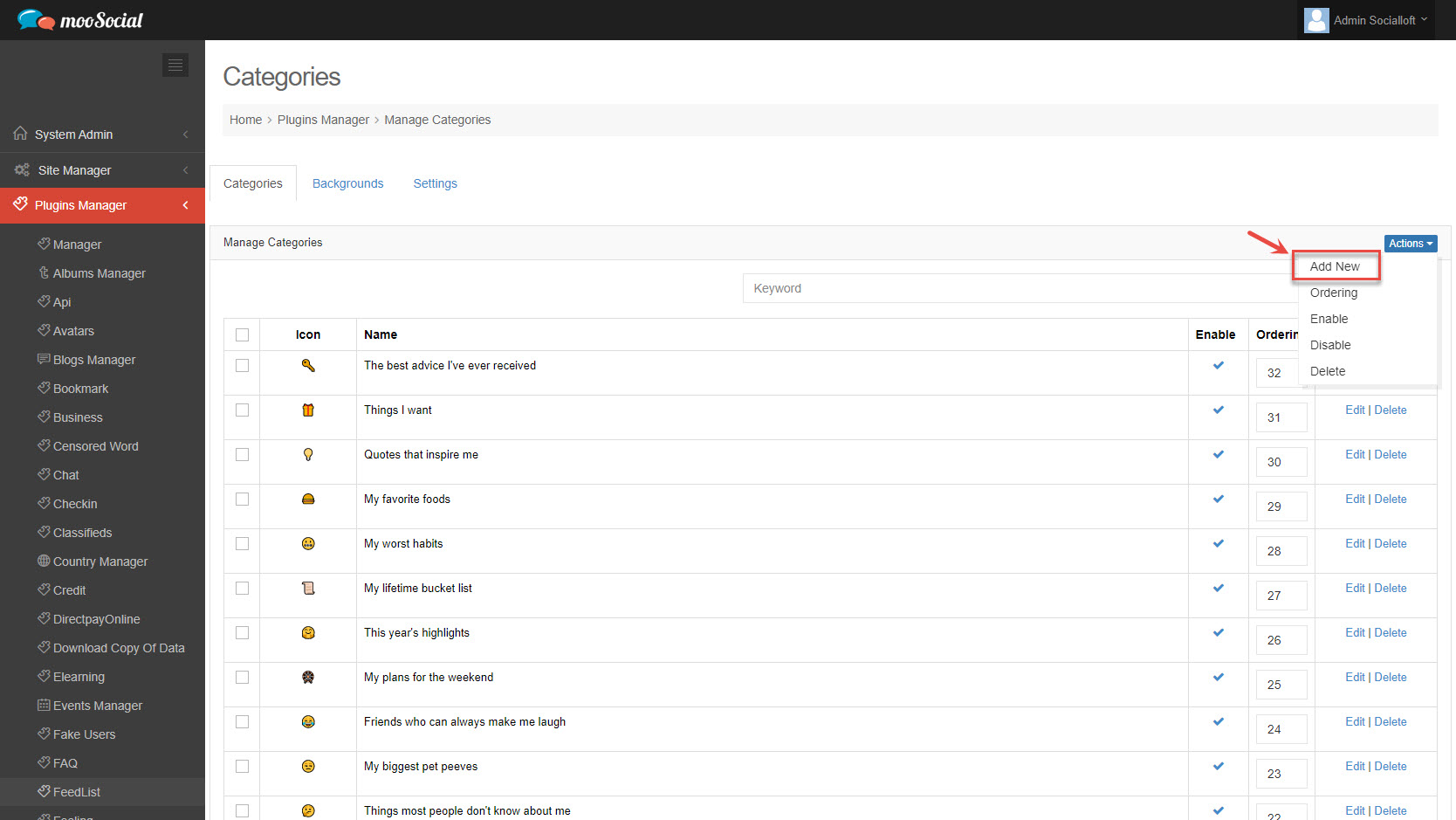 Step 3: At the Create Categories page:
1) Click on the URL link https://getemoji.com/ to be redirected to the Get Emoji page.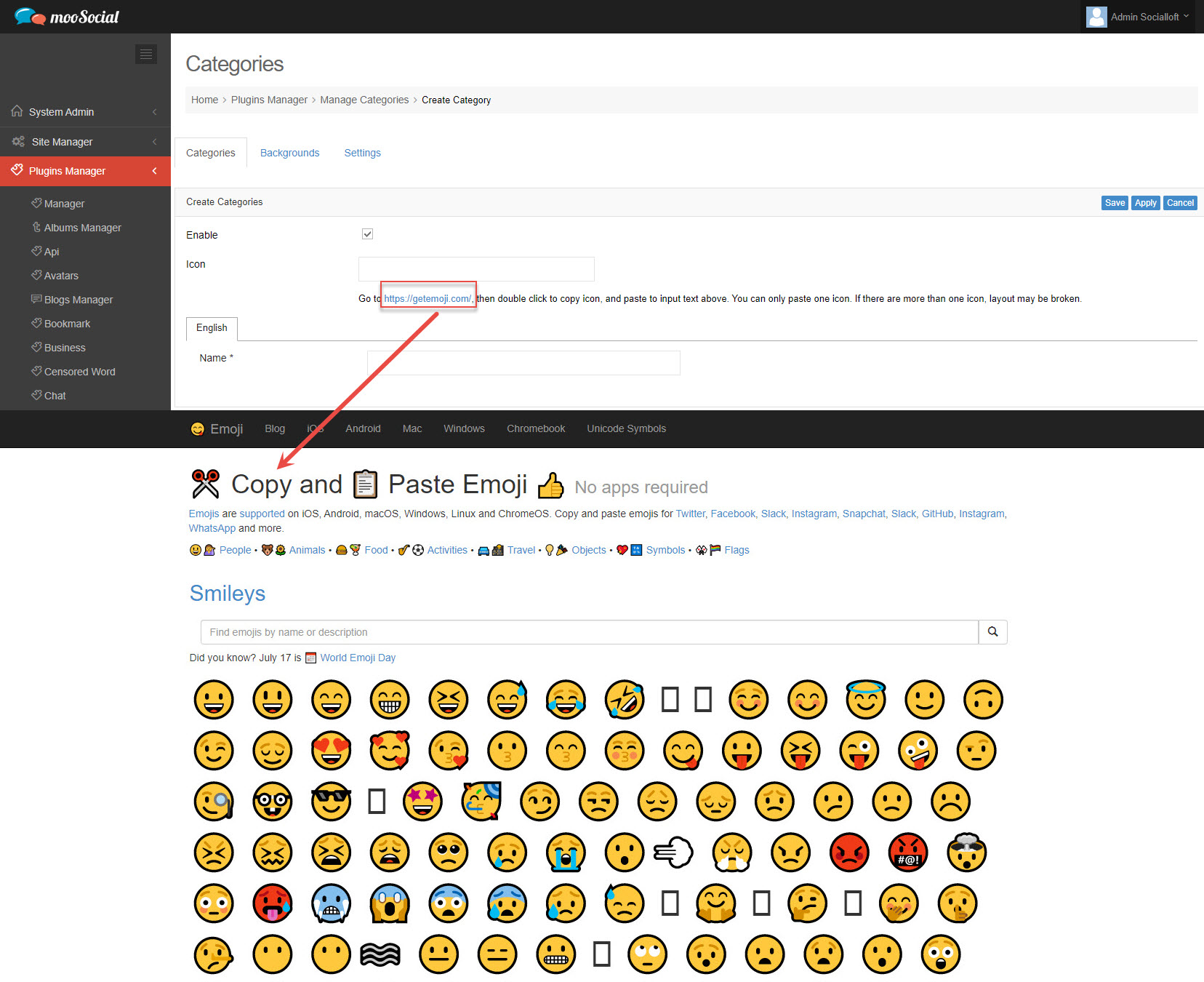 2) Copy the icon, then paste the value into the Icon field.
3) Enter the category name into the Name field.

=> Click the Save button. The new category has been added.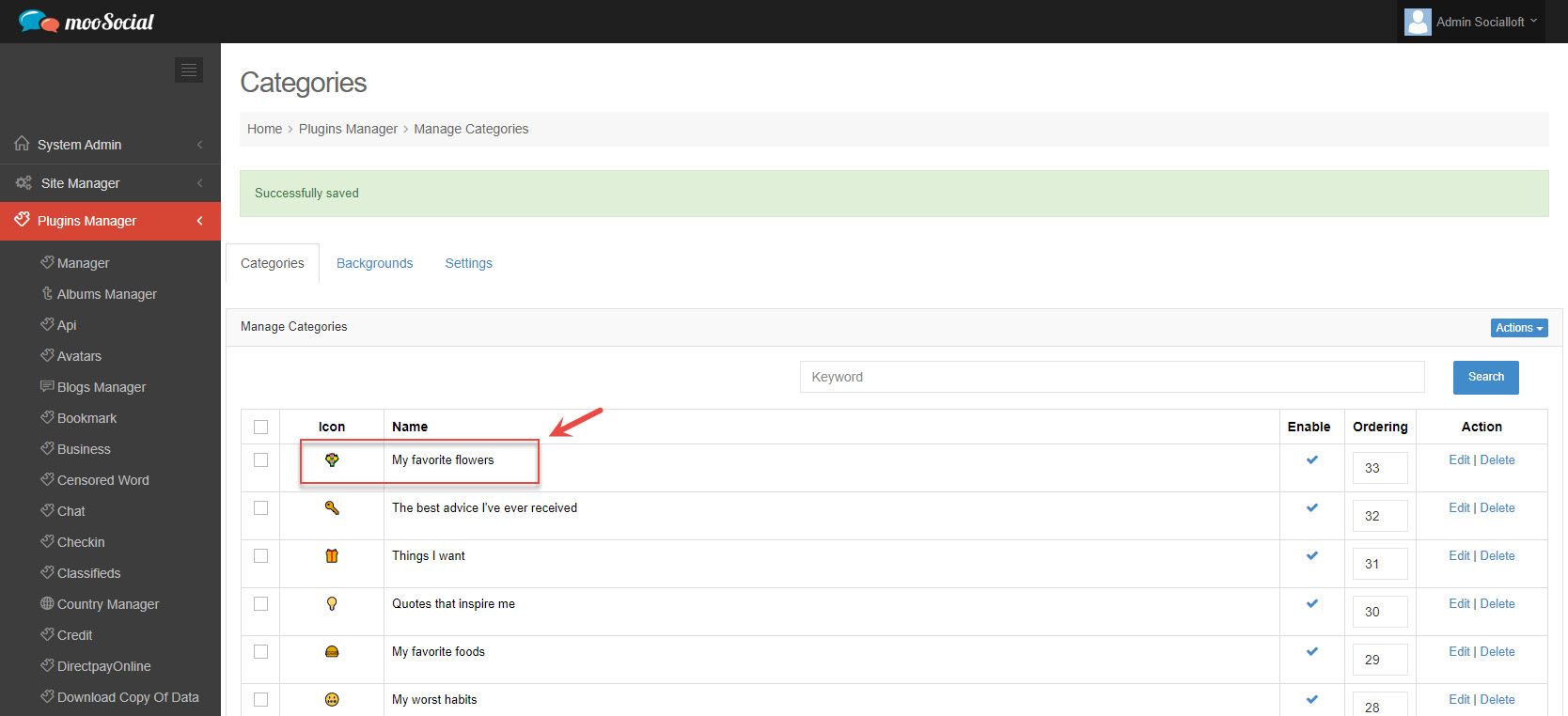 (Front-end)
This category will be visible to site members when they create a new feedlist.