This tutorial will show you how to create a status list.
Go to Home page => Click the List option on the What's new box => Show pop-up.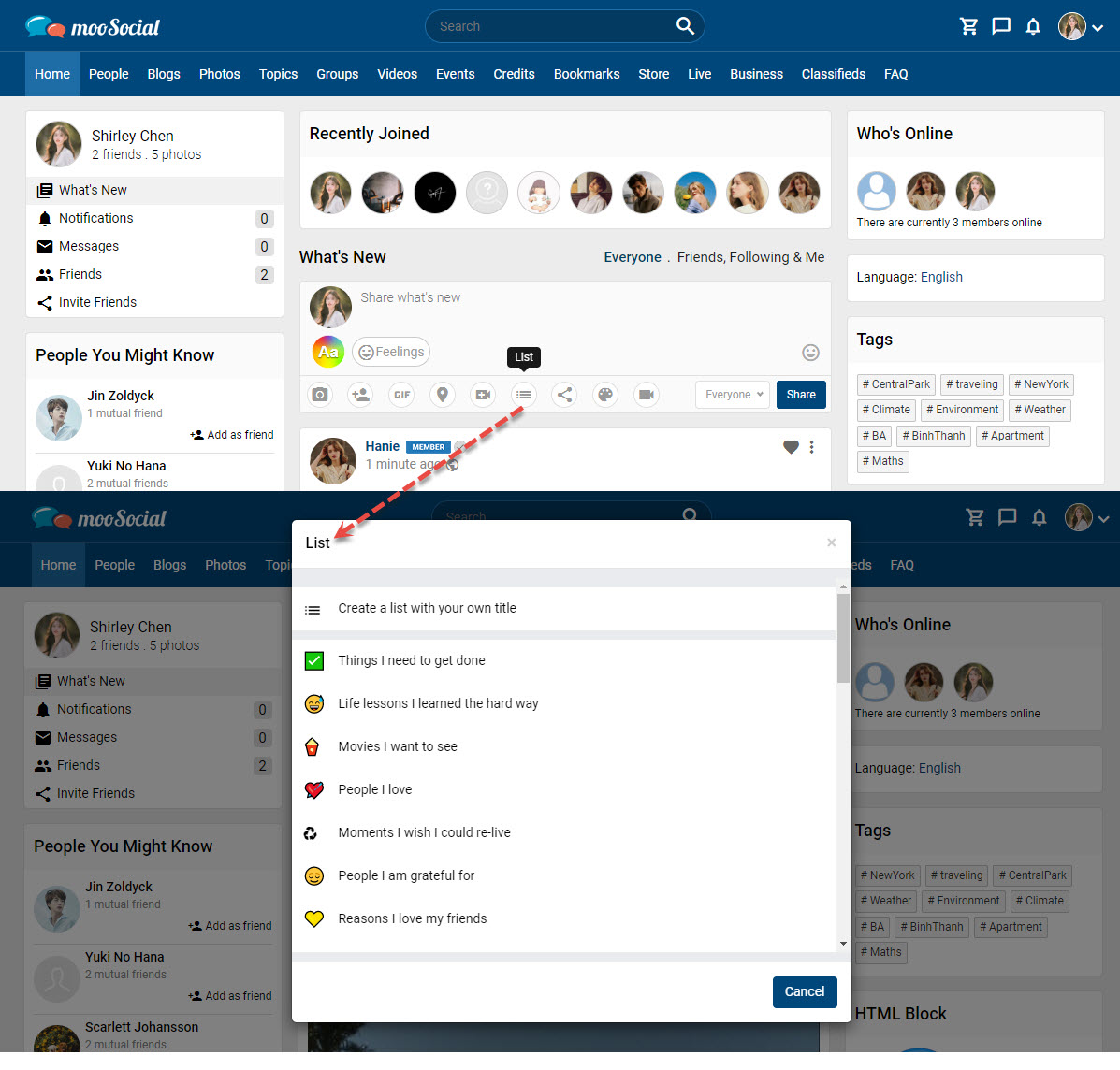 You will get multiple pre-defined lists. Click the one that suits you. You will then be asked to enter list items.
Enter the first list item then click Add another item and so on.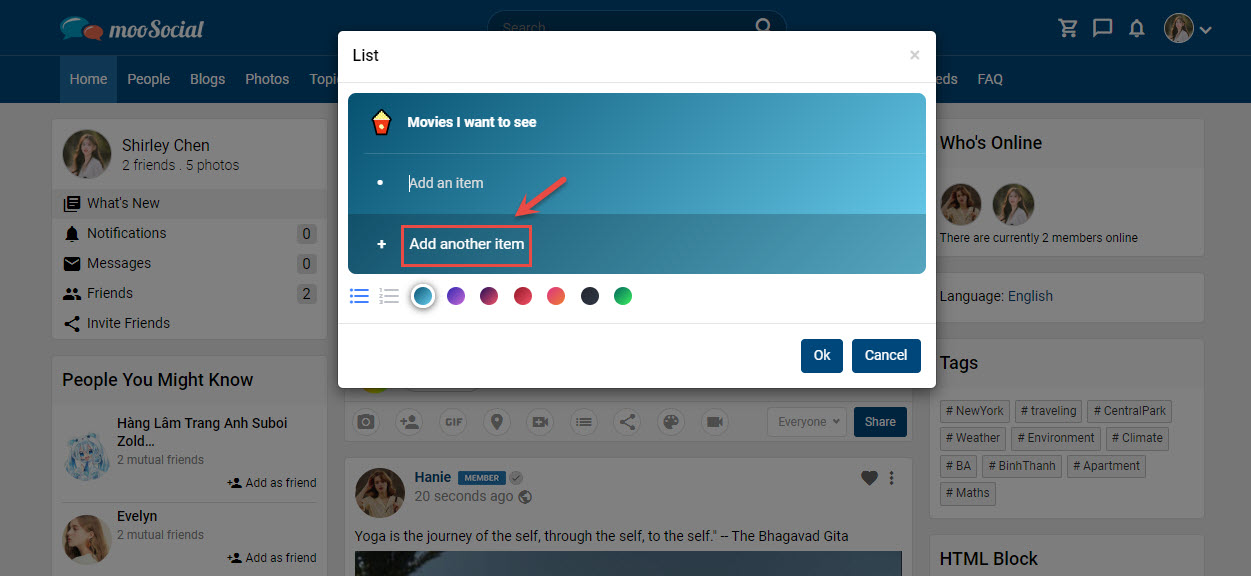 While creating the list, click the list format option and then select the bullets or numbering present below the list as per your preference.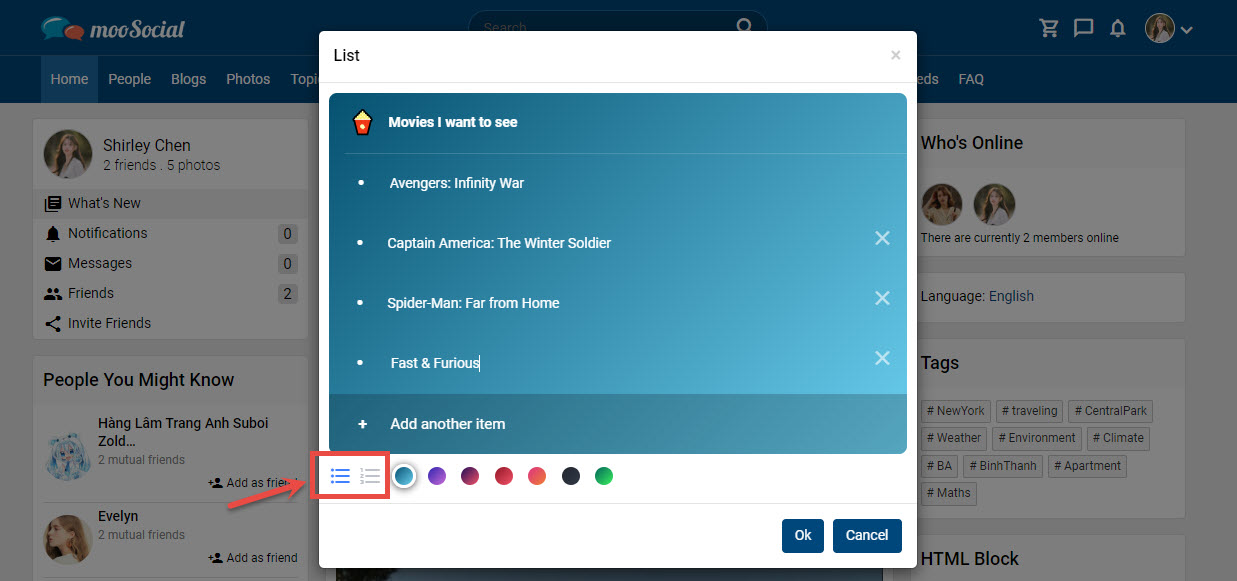 To change the color of the list background, click one of the colors listed below the lists.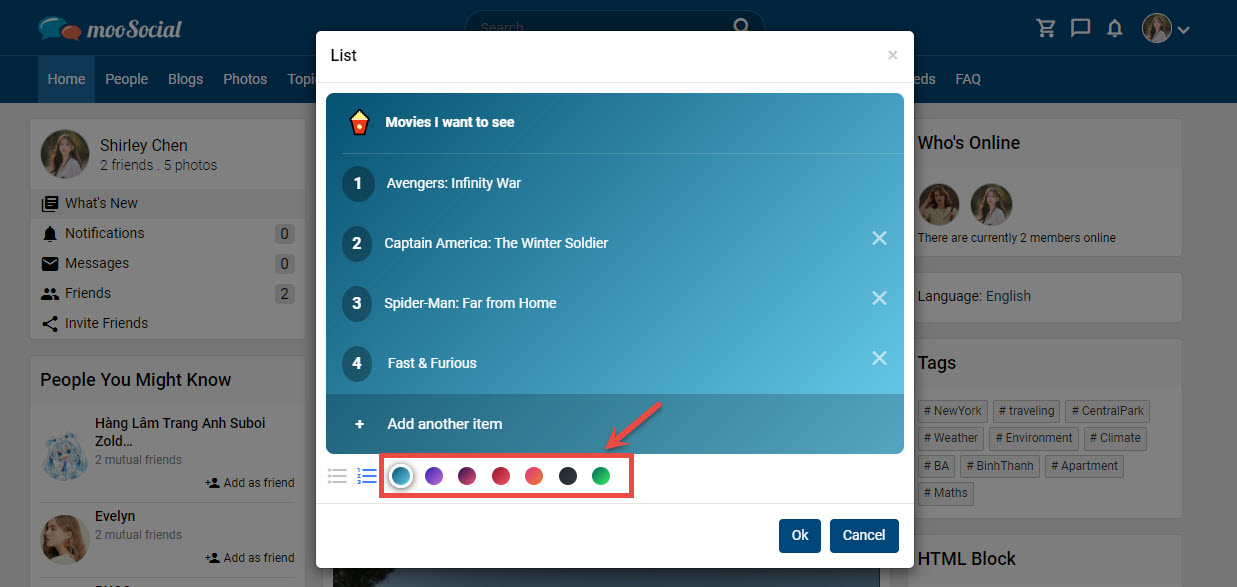 Once you are done creating your list, click the OK button.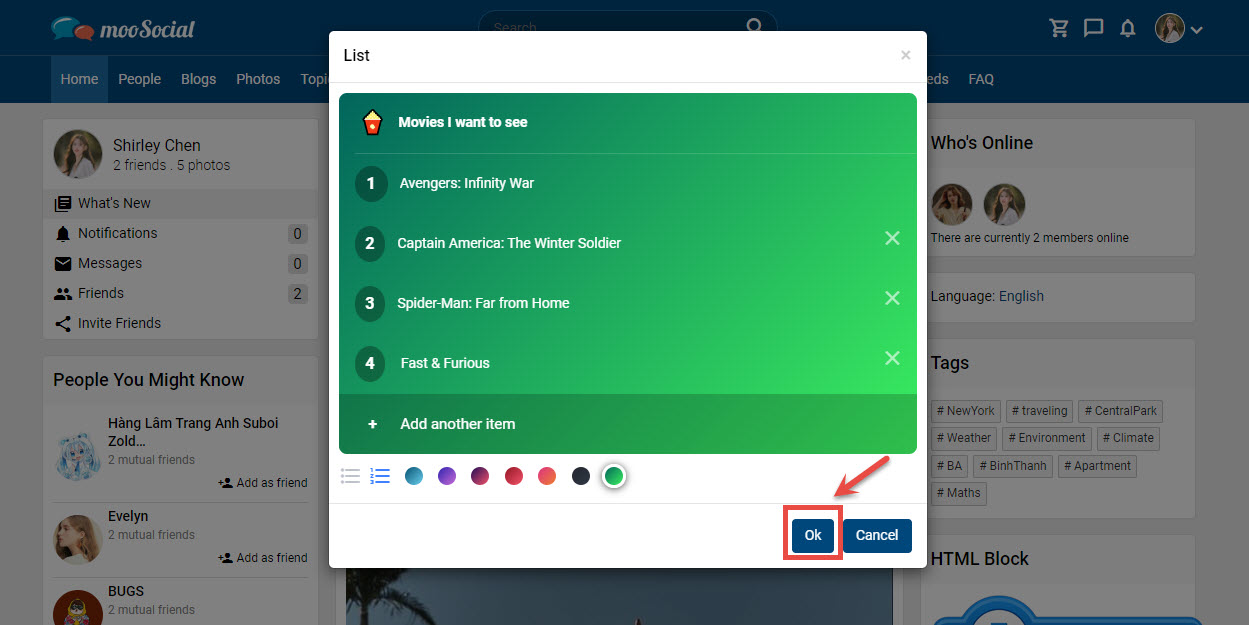 Then click the Share button to share your status list.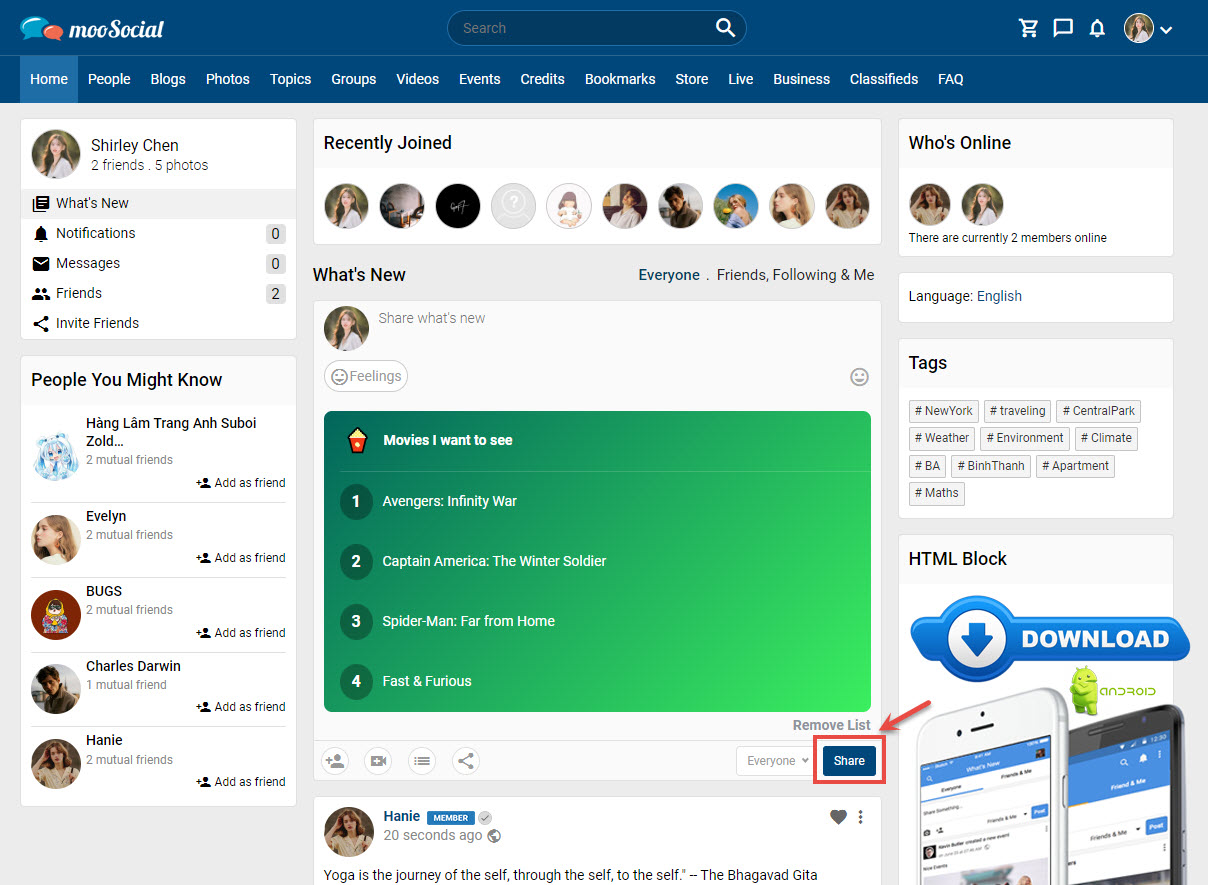 This is how the list will look after you've posted it.