Beside checking in by address, the system allows user checking in by business address. Follow the steps below to do it.
Access to Admin Dashboard => Plugin Manager => Checkin.
A. Enable Business option to check in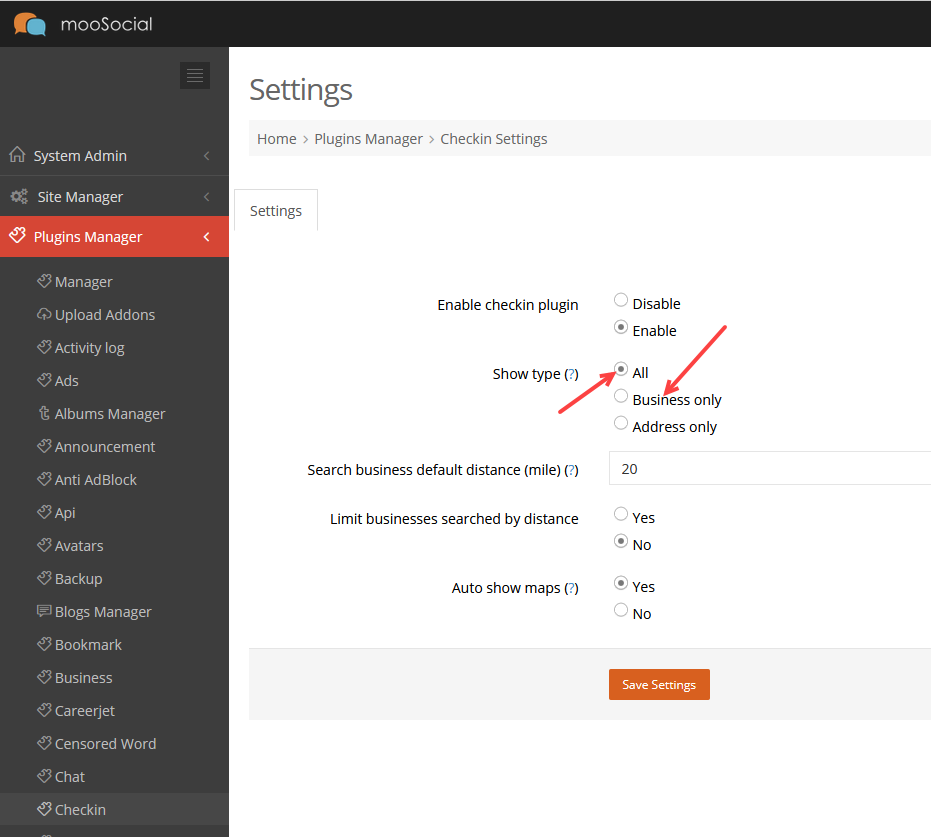 Show type: member can check-in with business address when All or Business only option is checked.
(Note: the mandatory condition is Business plugin is installed and enabled).
All is checked, will show dropdown with 2 options: Address and Business options.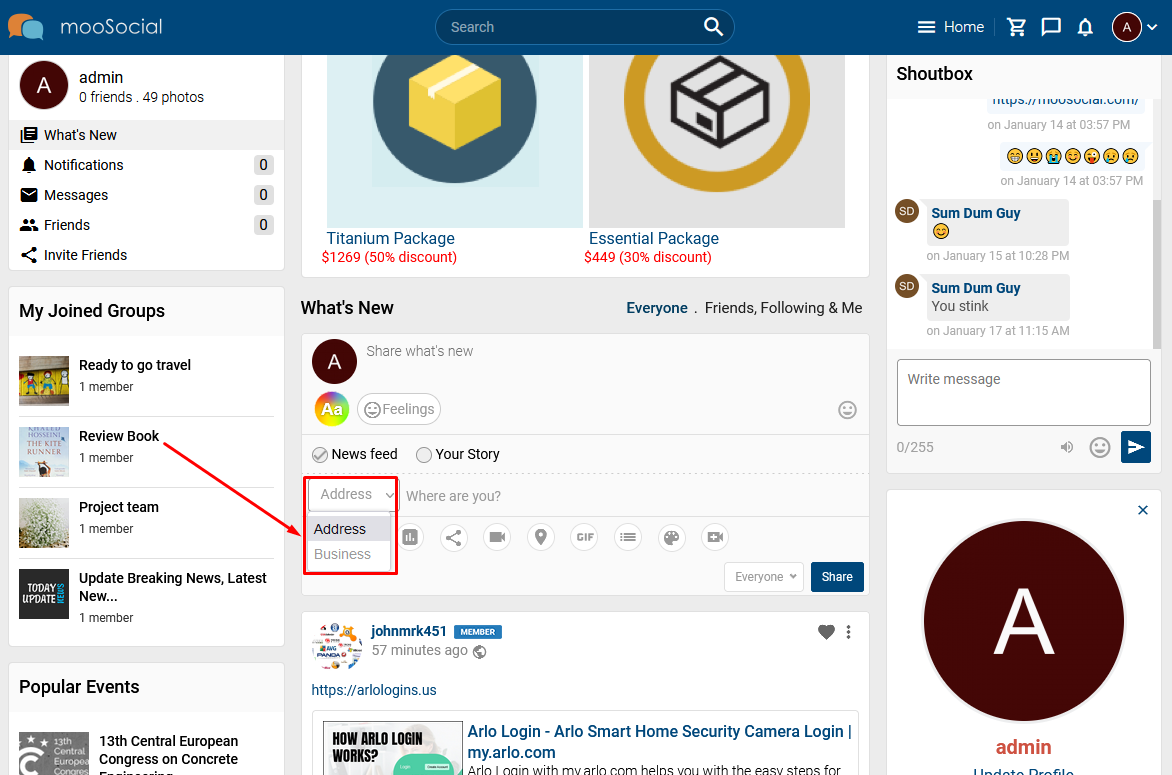 Business only is check, will show: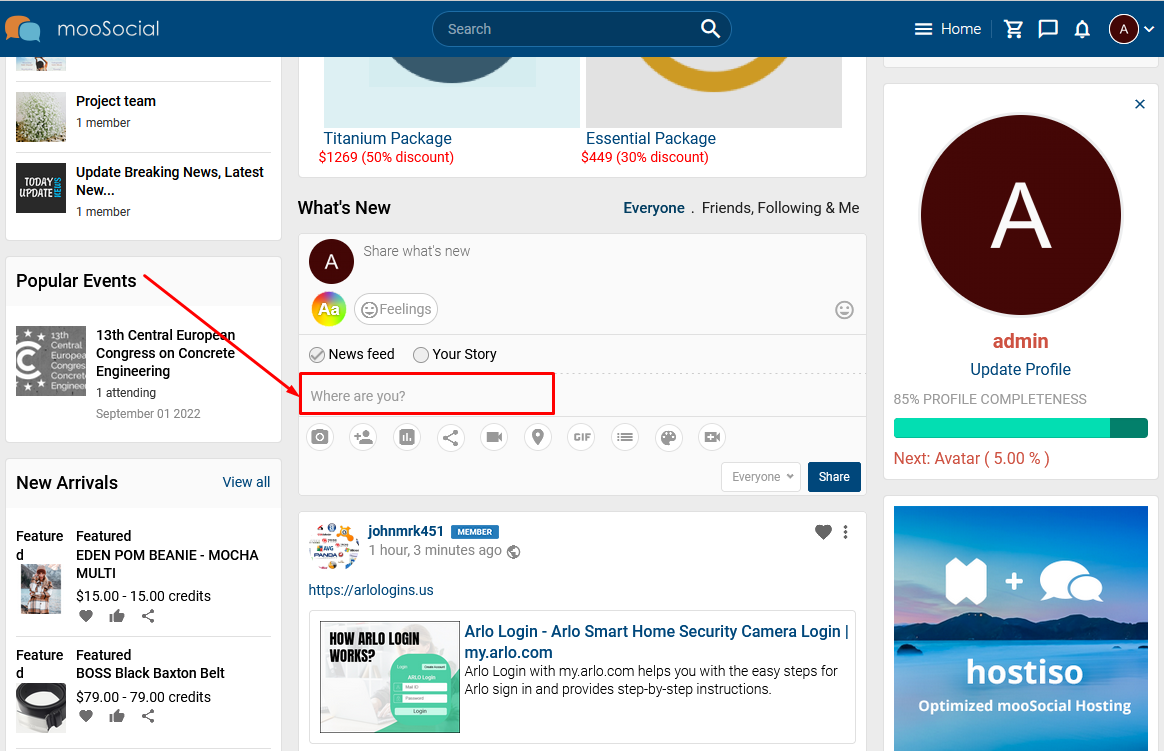 B. Set the business default distance when searching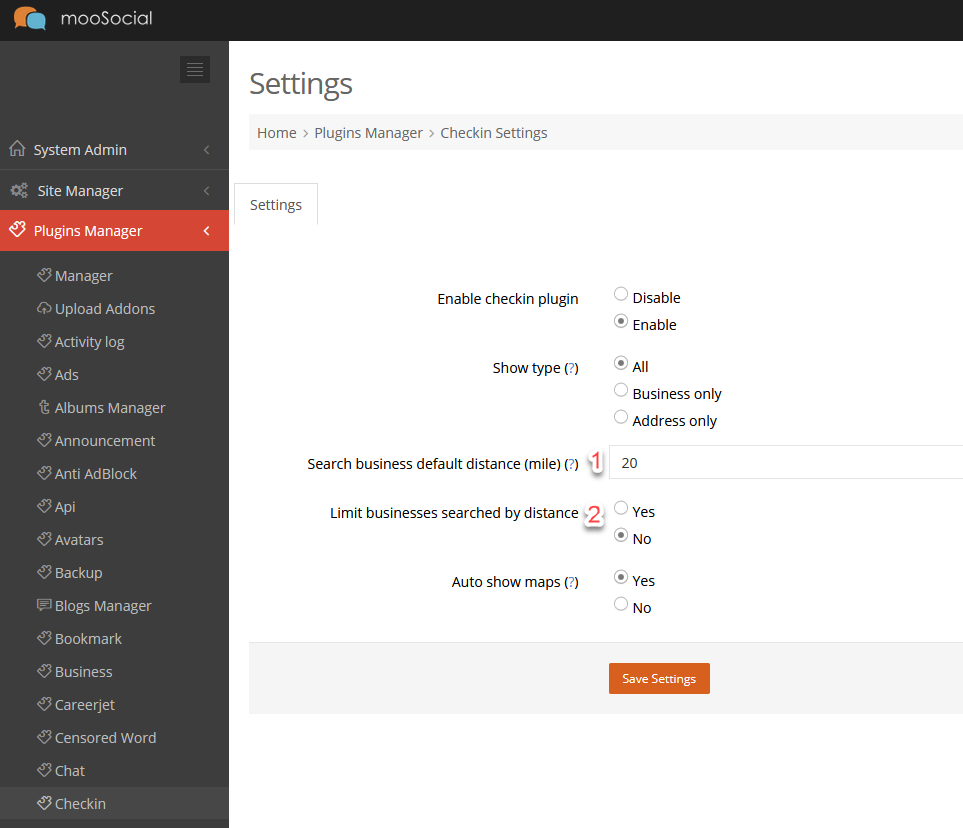 1. Search business default distance (mile): Enter the number for distance (mile) to search business.
Note: The default distance is calculated from the device's positioning, so you have to allow site to access your location.
2. Limit businesses searched by distance: Choose Yes to to limit Business in the set distance above (1. Search business default distance setting) when member checks in with Business address.