This article will demonstrate to you how to show map automatically on feeds with the check in status.
Access to Admin Dashboard => Plugin Manager => Checkin.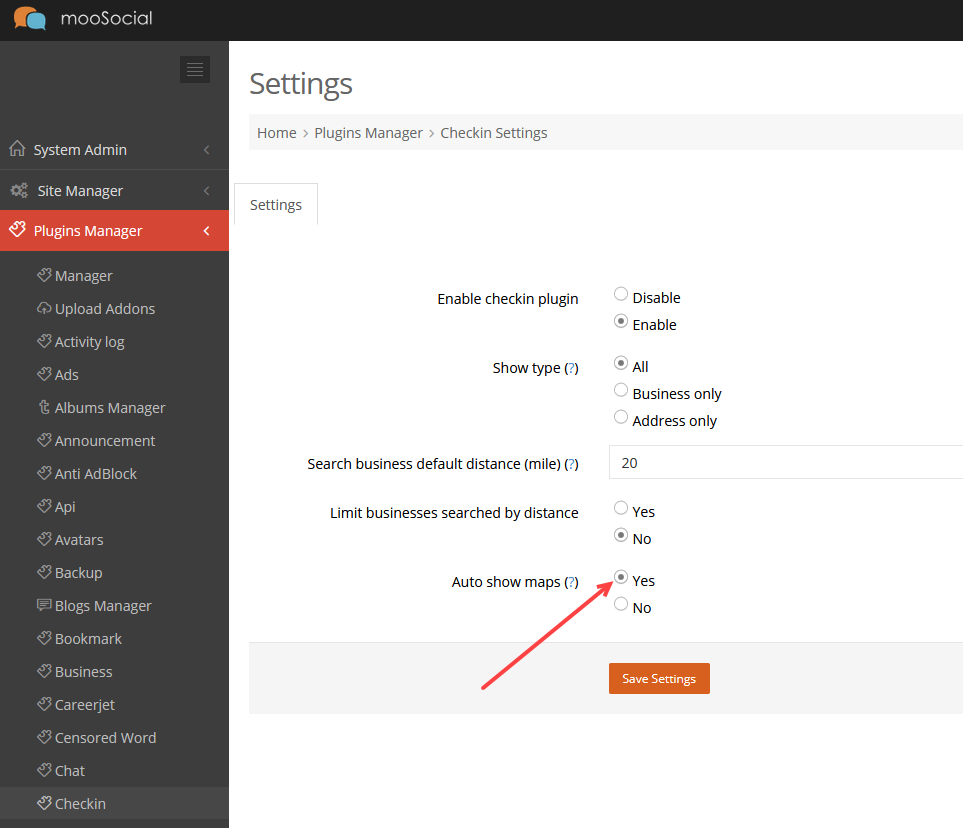 Choose Yes option and click the Save Settings button.
(Front-end)
The check-in status with address, map will be shown automatically without clicking the address hyperlink.