The Feedlist plugin allows the Site Admin to customize the list's background. To learn how to add a new gradient background, follow this tutorial.
Access to Admin Dashboard => Plugin Manager => Feedlist => Backgrounds tab.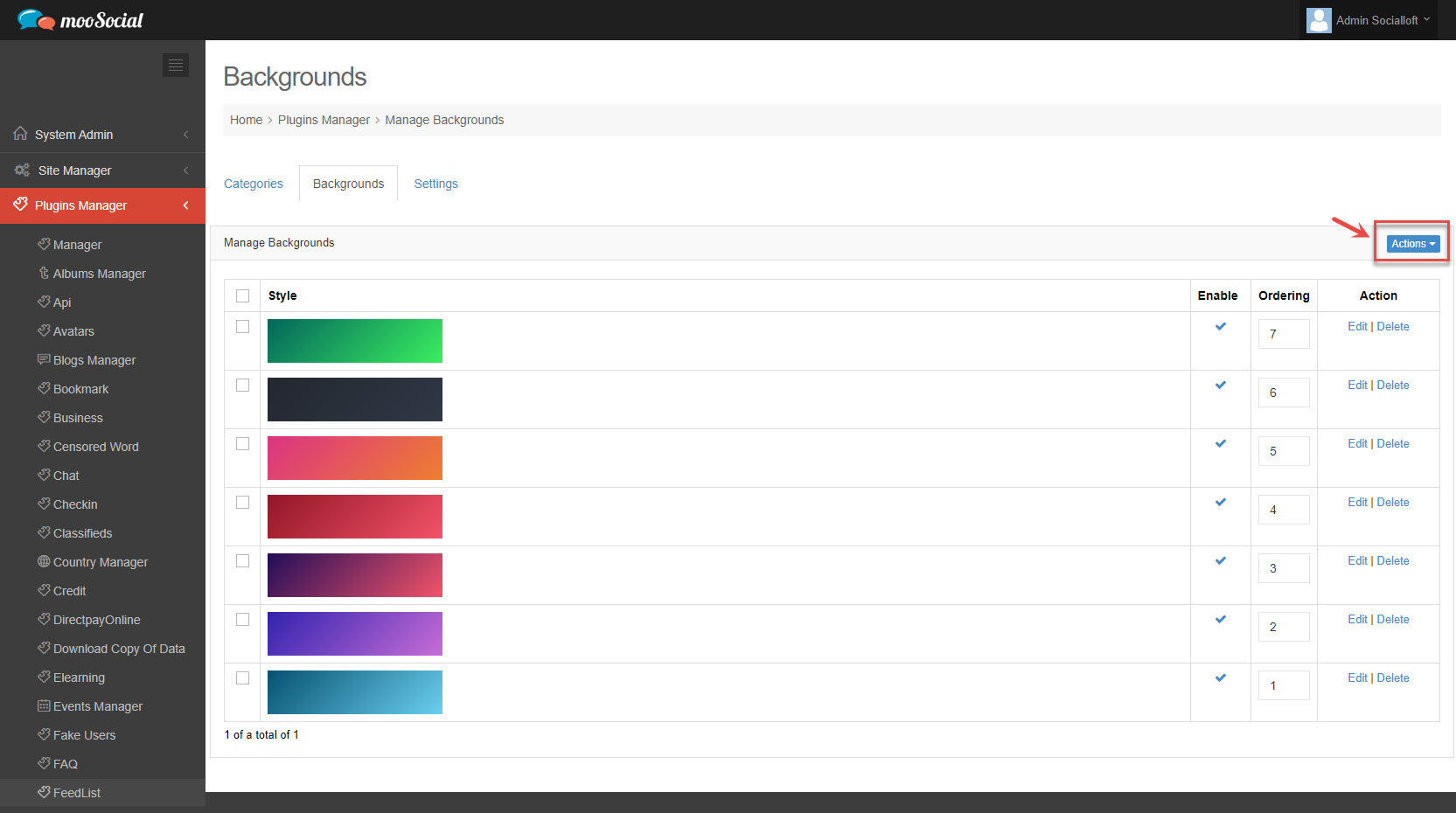 Click on the Action button => select Add New option on the drop-down list.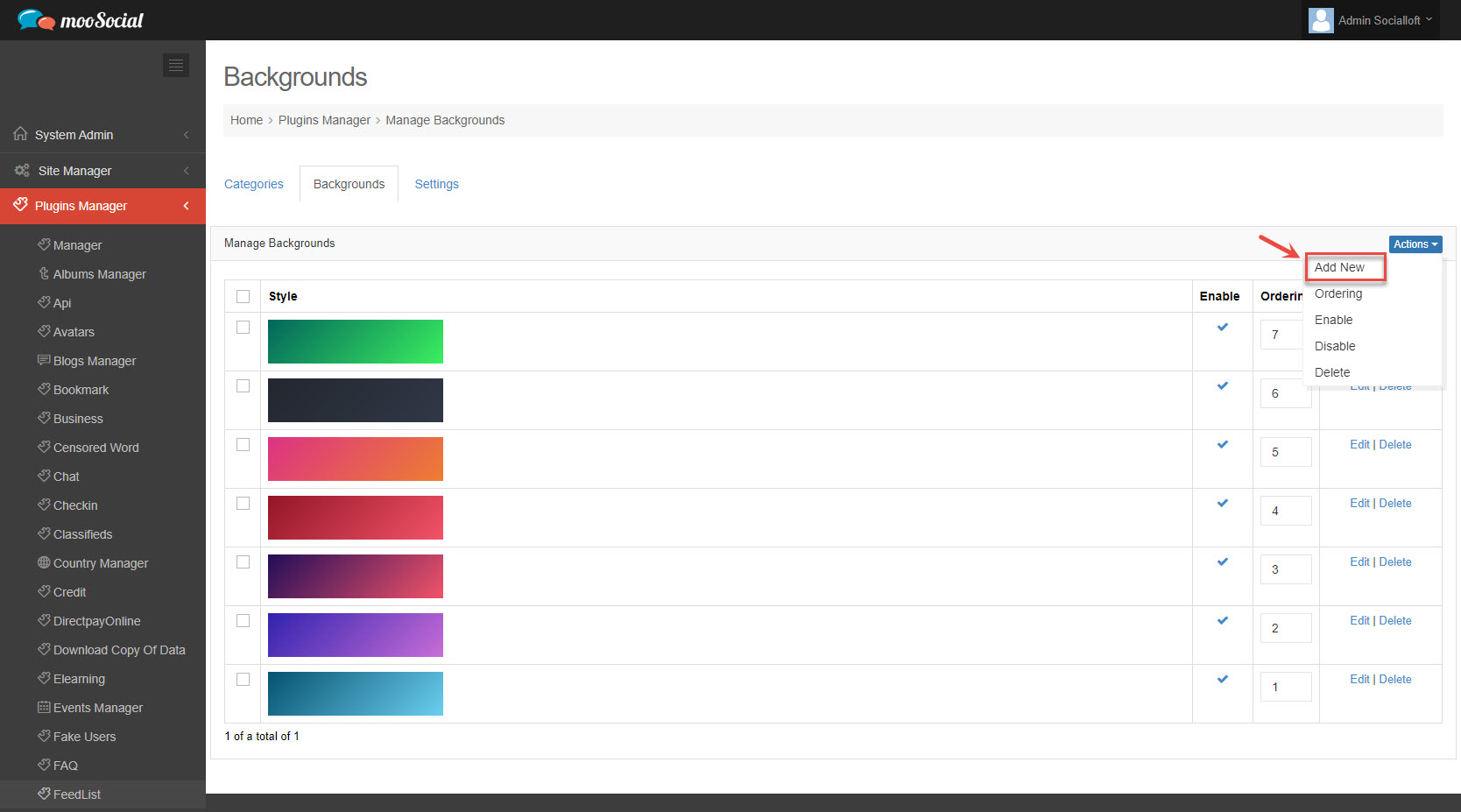 Go to the Create Background page.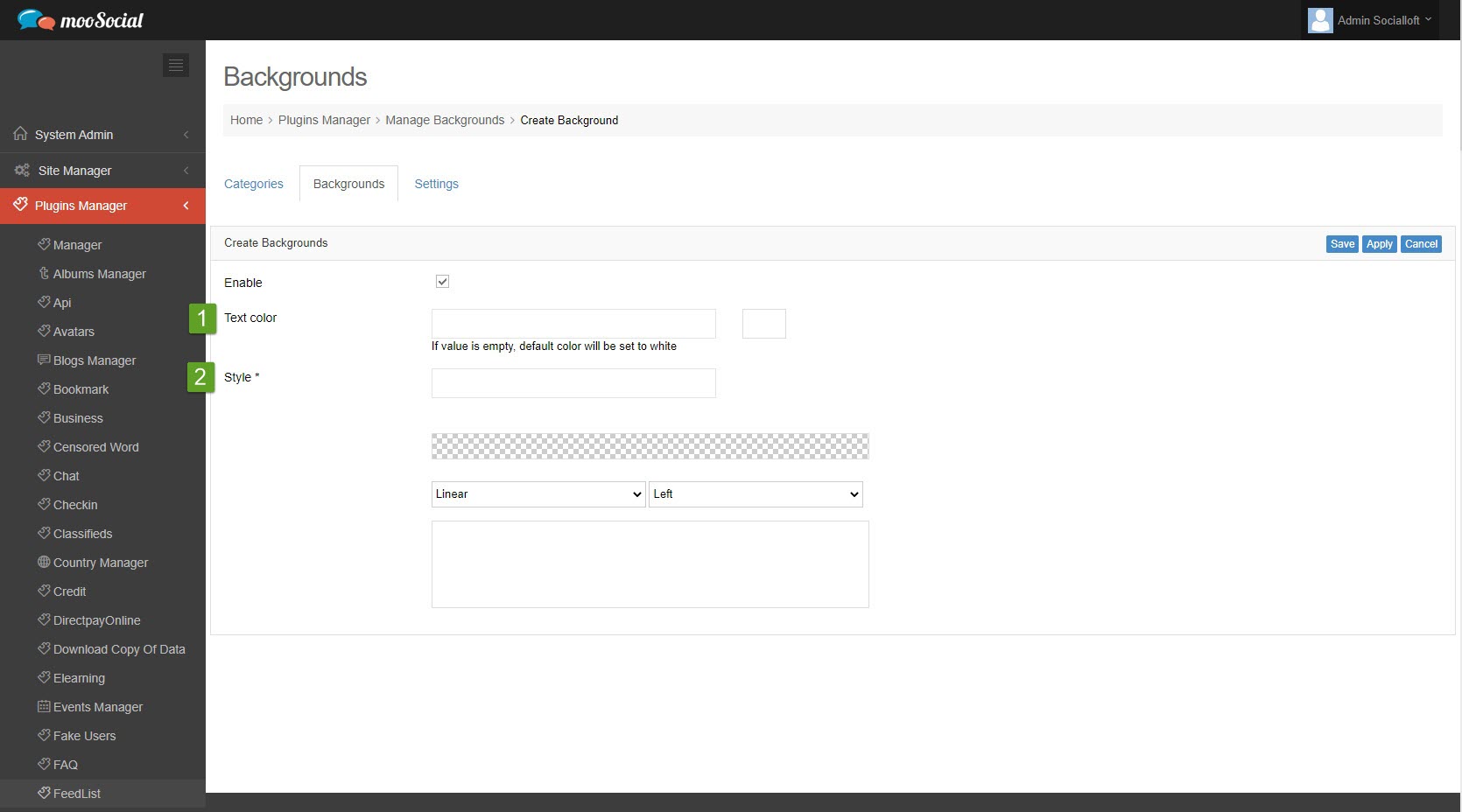 [1] Text color: set the text color by entering color hex code.
[2] Style:
- Click on the background style bar.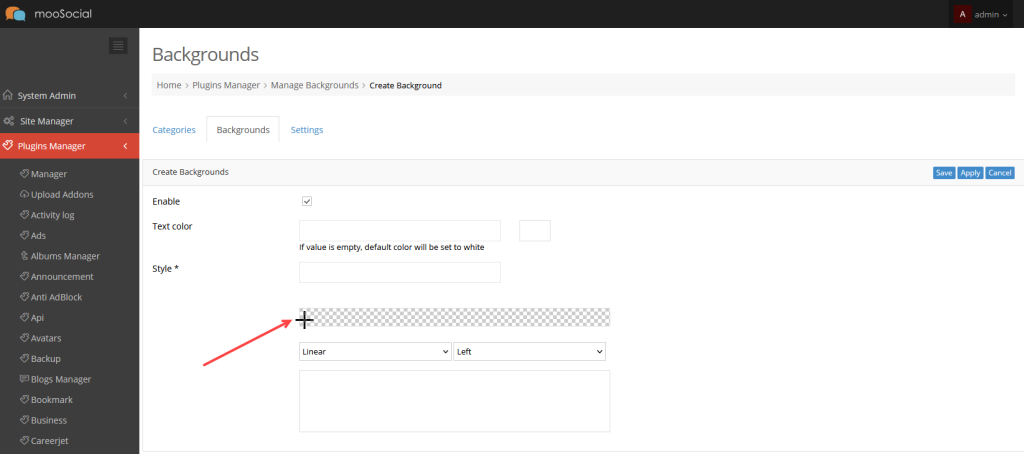 – Click on the small square (*) under style bar => Show the color popup to select the one.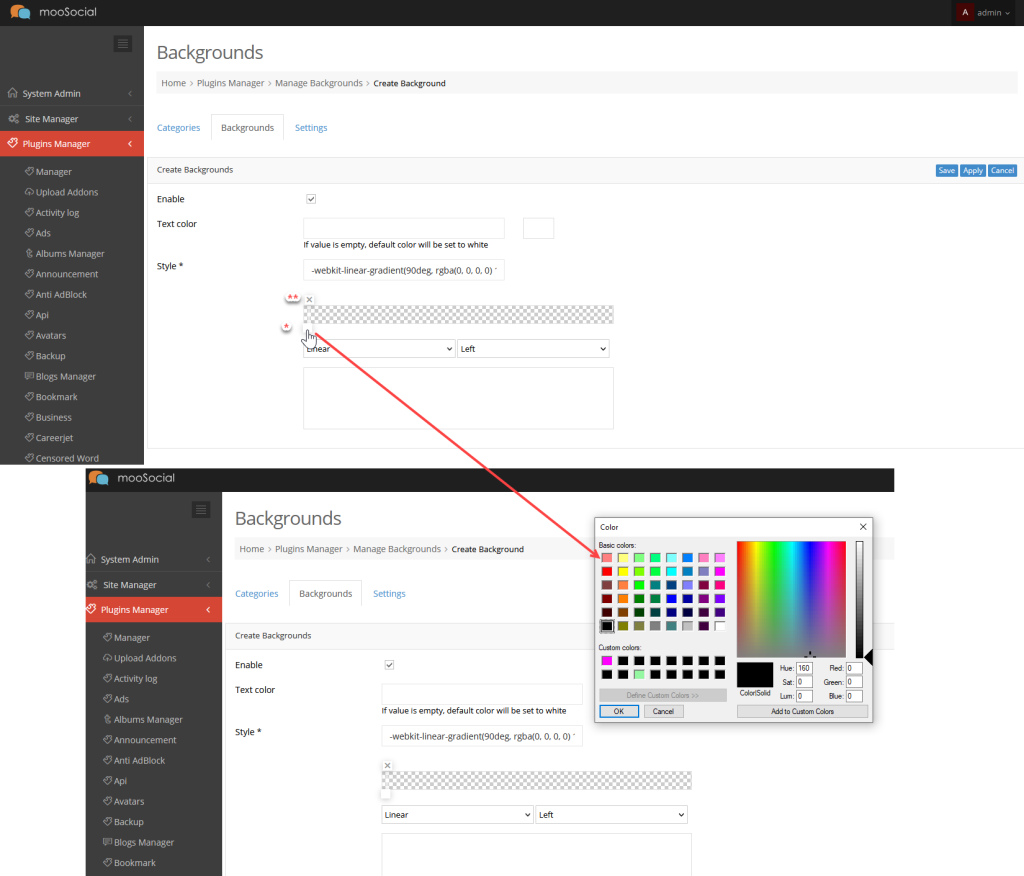 – By the way, can click on the close icon (**) to remove color.
– NOTE: you can add many colors to a background bar: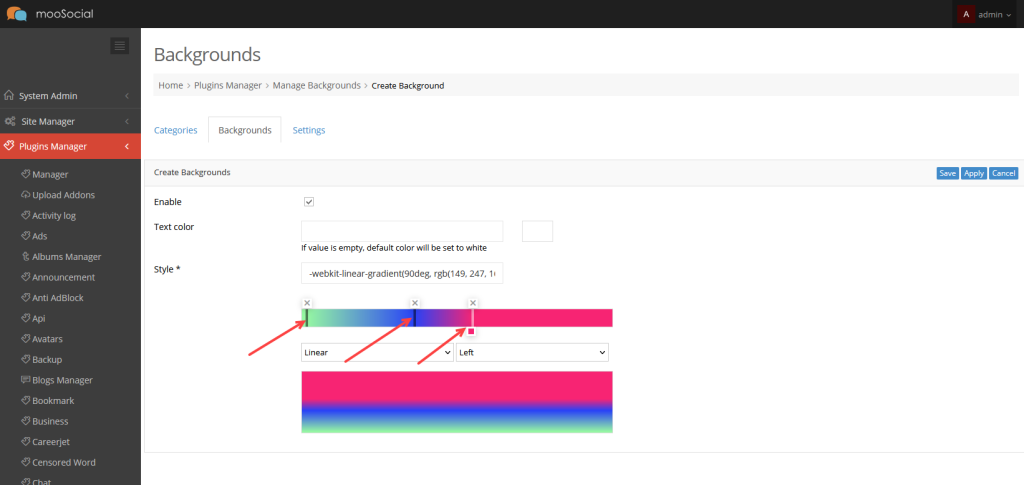 – Select display format as per your preference.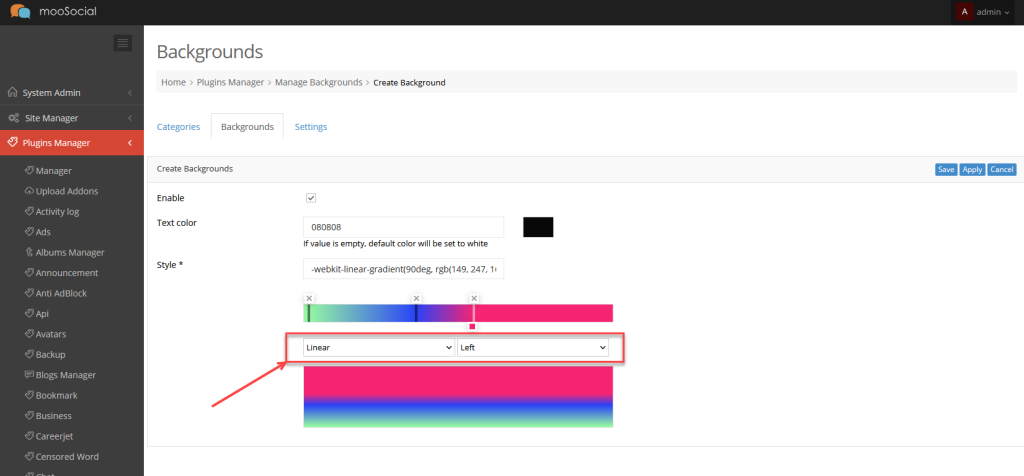 => Click the Save button. Your new background has been saved.

(Front-end)
Members will now see the new gradient background whenever they create a new feedlist.