The Meet me plugin allows the Site Administrator to limit the amount of options members can add to the meeting list every day. Follow the steps below to understand more about this feature.
(Back-end) Go to Meet me => Settings tab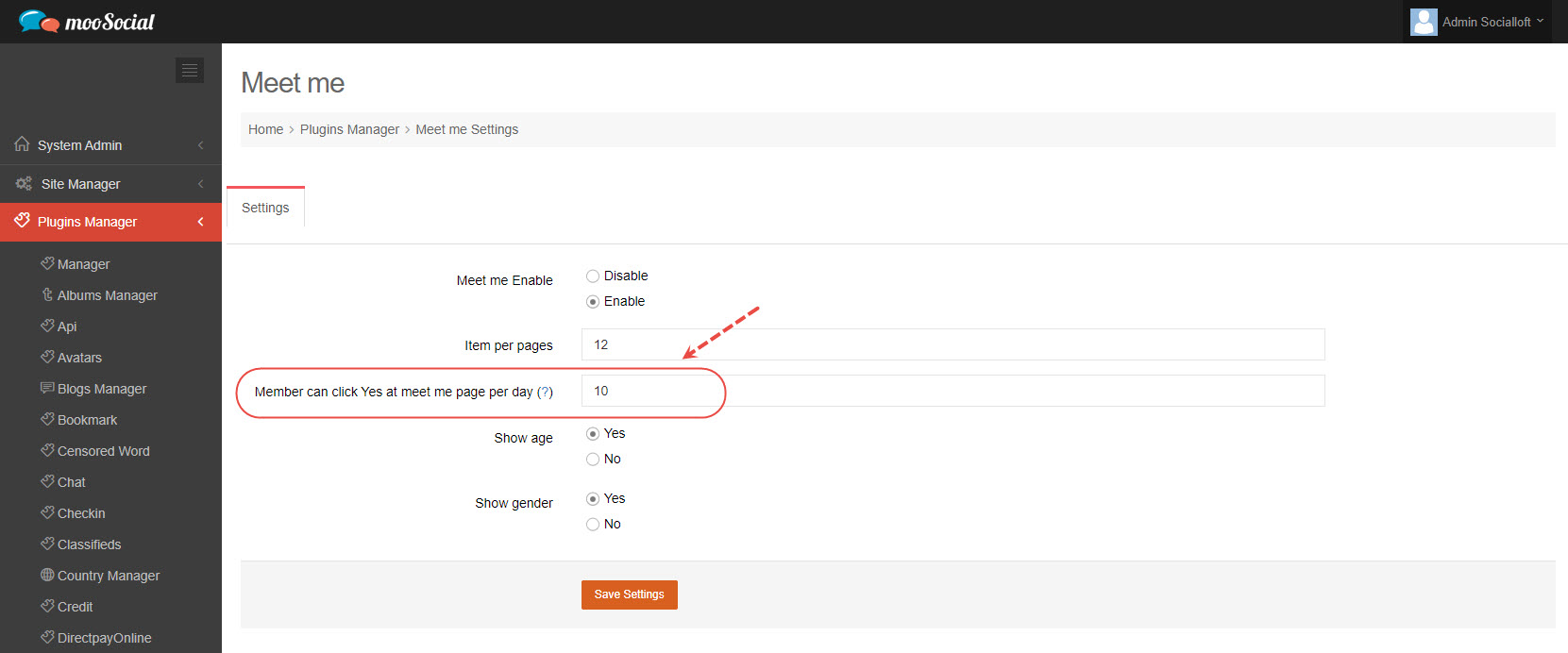 Enter the number that you want site members to be able to click Yes at meet me page per day (Note: 0 is unlimited but not recommend) => Click the Save Settings button.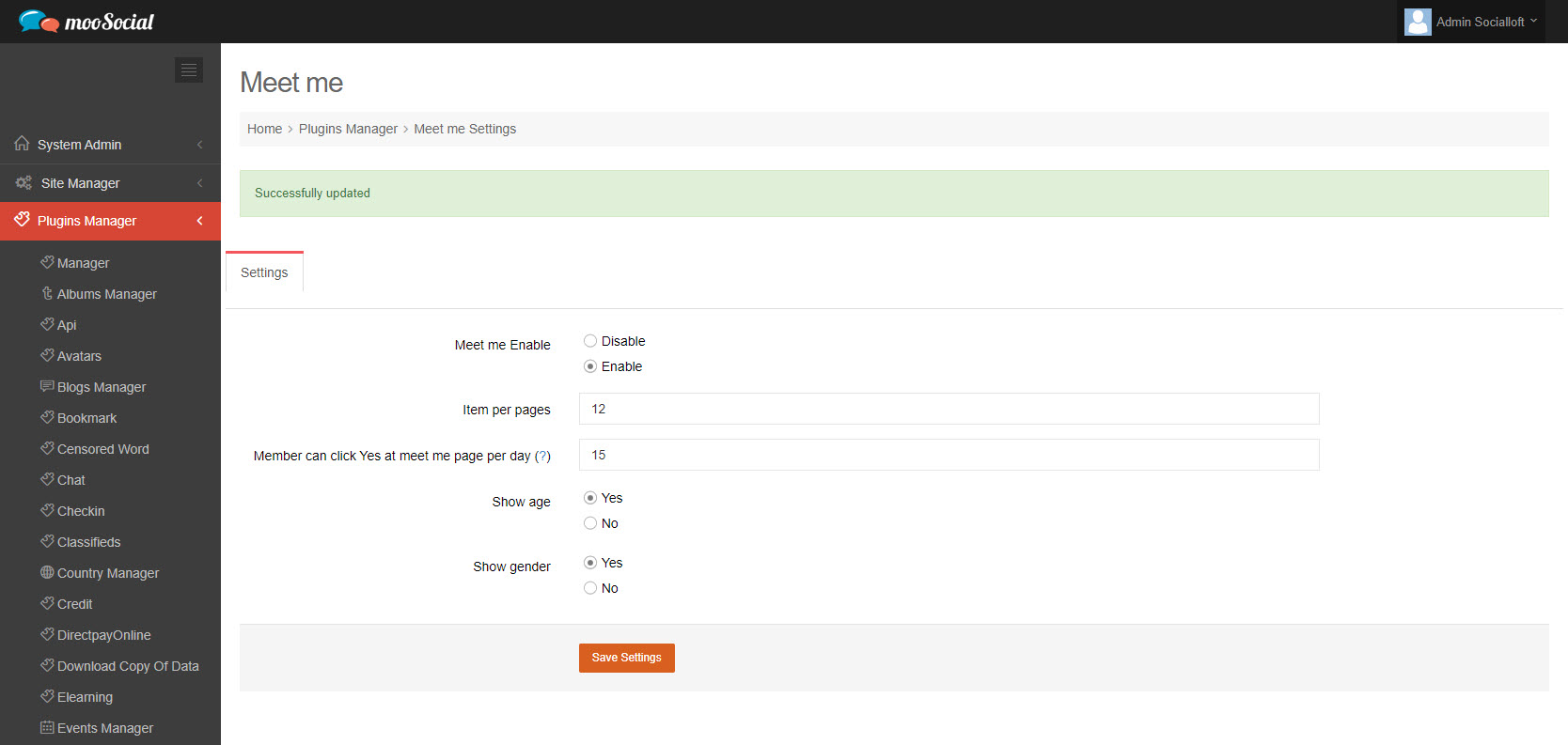 (Front-end) When the limit is reached, Site Members will see the pop-up.