For each user picked as a potential match (based on your profile details and settings), you have a choice to "ignore" them or "like" them. They will make the same choice about you on their own account. If both of you "like" each other, you're matched! This guide will show you how to get matches on the Meet me plugin.
On the Wanted to meet me tab, you can browse the people who want to meet you.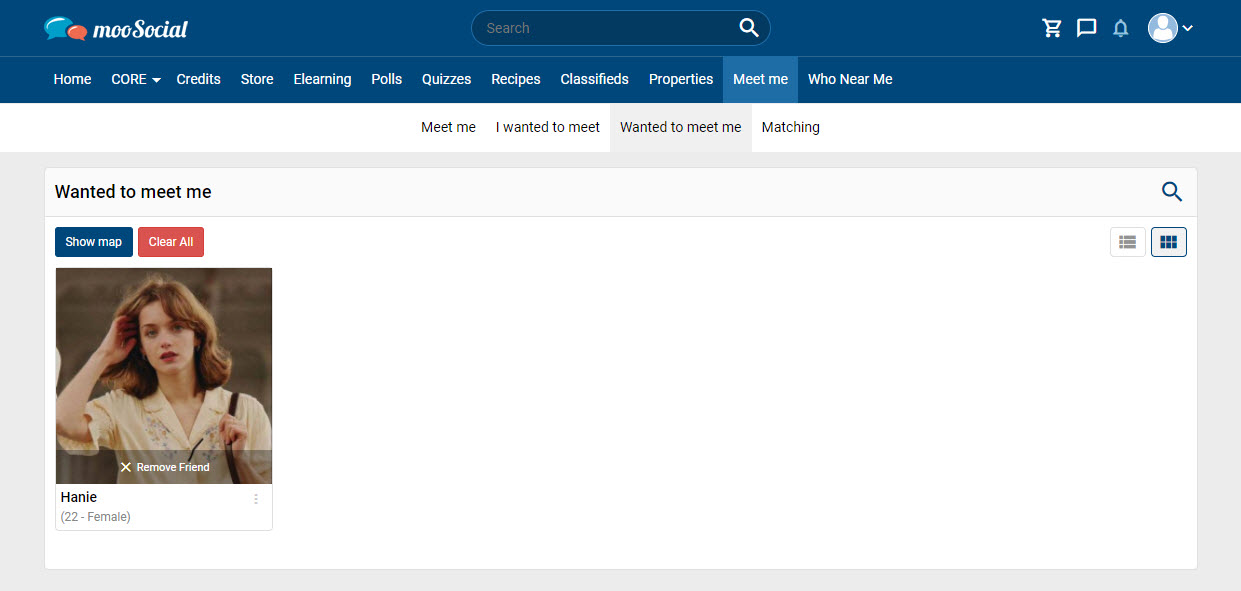 If you are interested in other users, hover over the avatar => click on "like"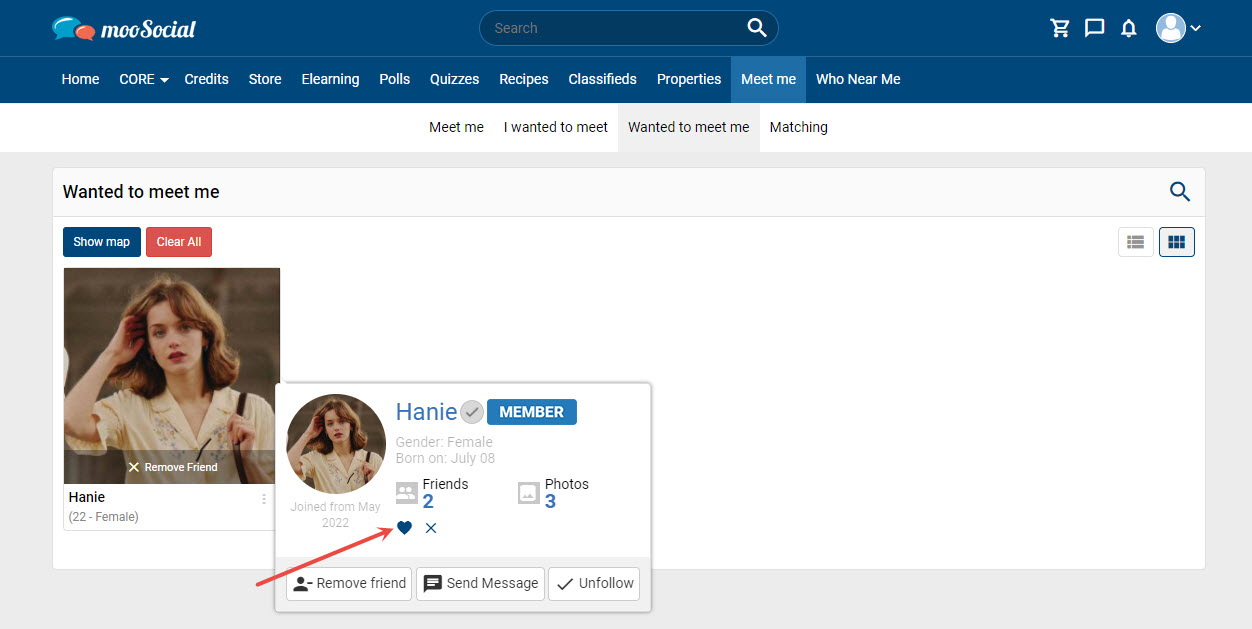 It will be a match if both of you "like" each other.

To start the conversation, click the Continue button.
Hopefully, this short guide was helpful for you.