Meet Me plugin allows Site Admin to enable or disable the display of Age and Gender. To know more about the process, follow the steps below.
Step 1: (Back-end) Go to Meet me => Settings tab.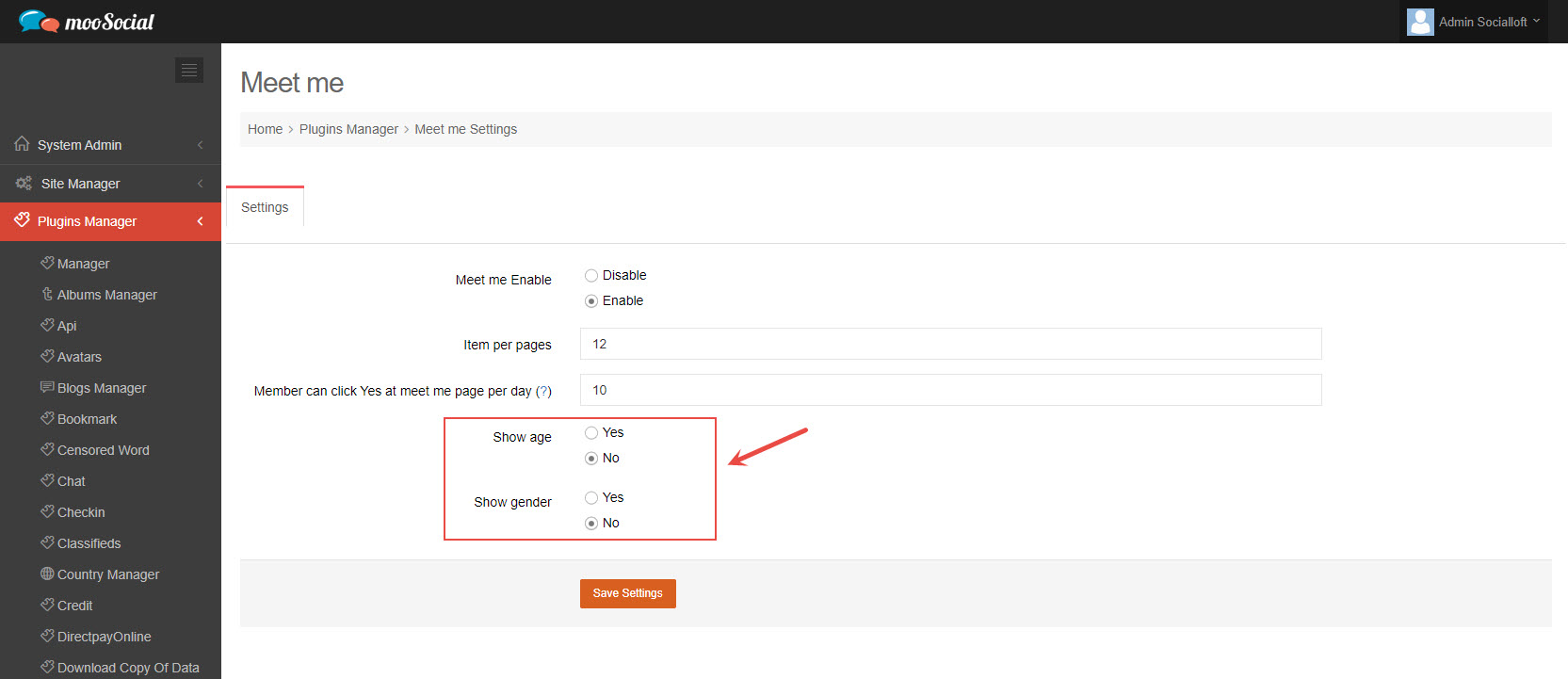 Step 2: Tick on Yes option => Click the Save Settings button.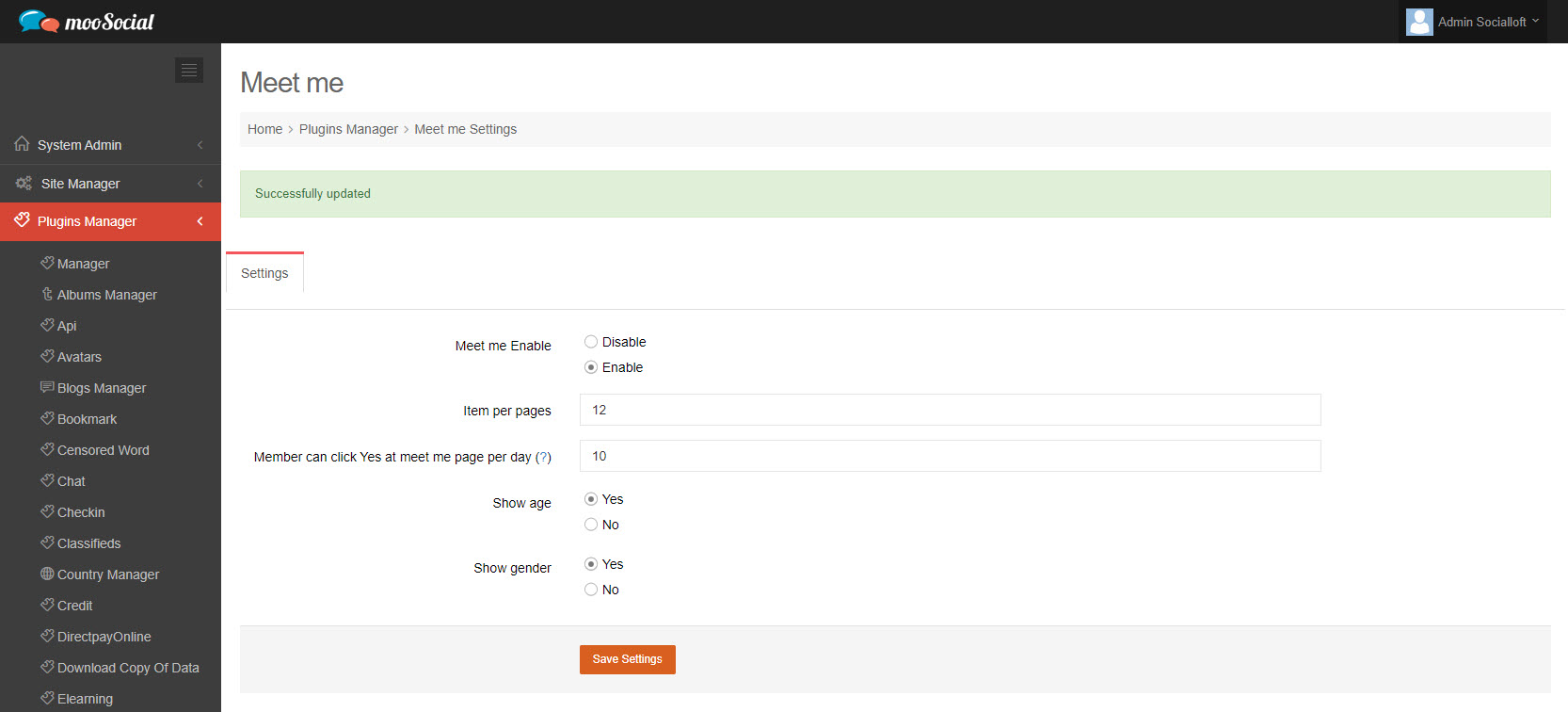 Step 3: (Front-end) Go to Meet me page.
You will see the age and gender of members.