Property Listings is a simple to use plugin that provides you all the tools you need to set up a dynamic real estate website in minutes. This tutorial will take you through the process of creating a new property listing.
NOTE: Property plugin has the map, you need to configure Google or OpenStreetMap api (Add Google Developer Key Or Enable OpenStreetMap)
Click the Post New Property or Post New Property button on the Property page.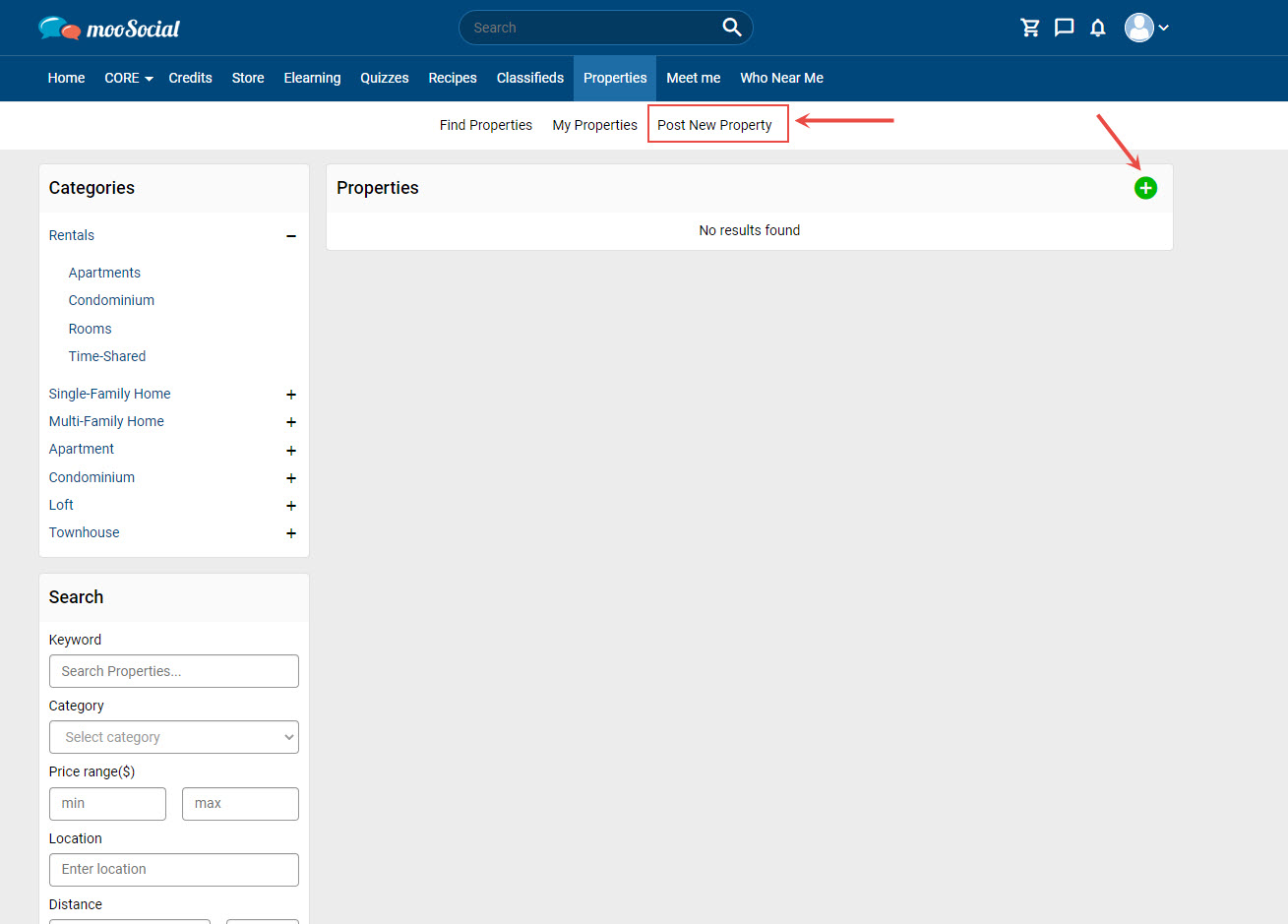 Choose a property package.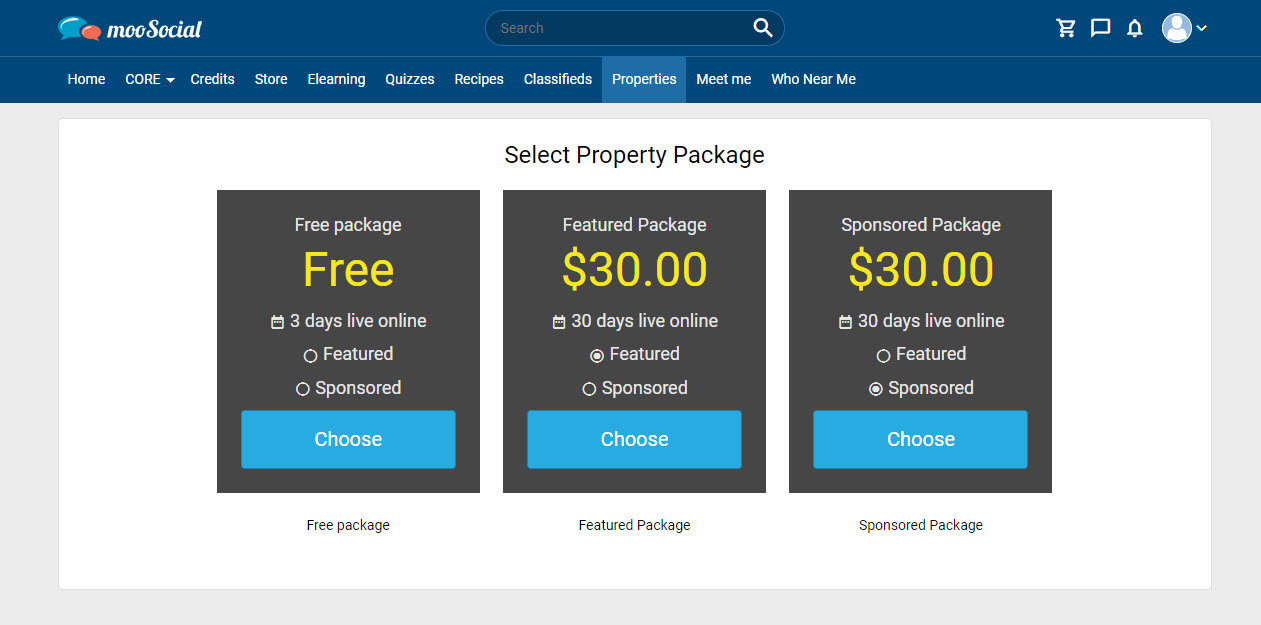 Go to Post New Property page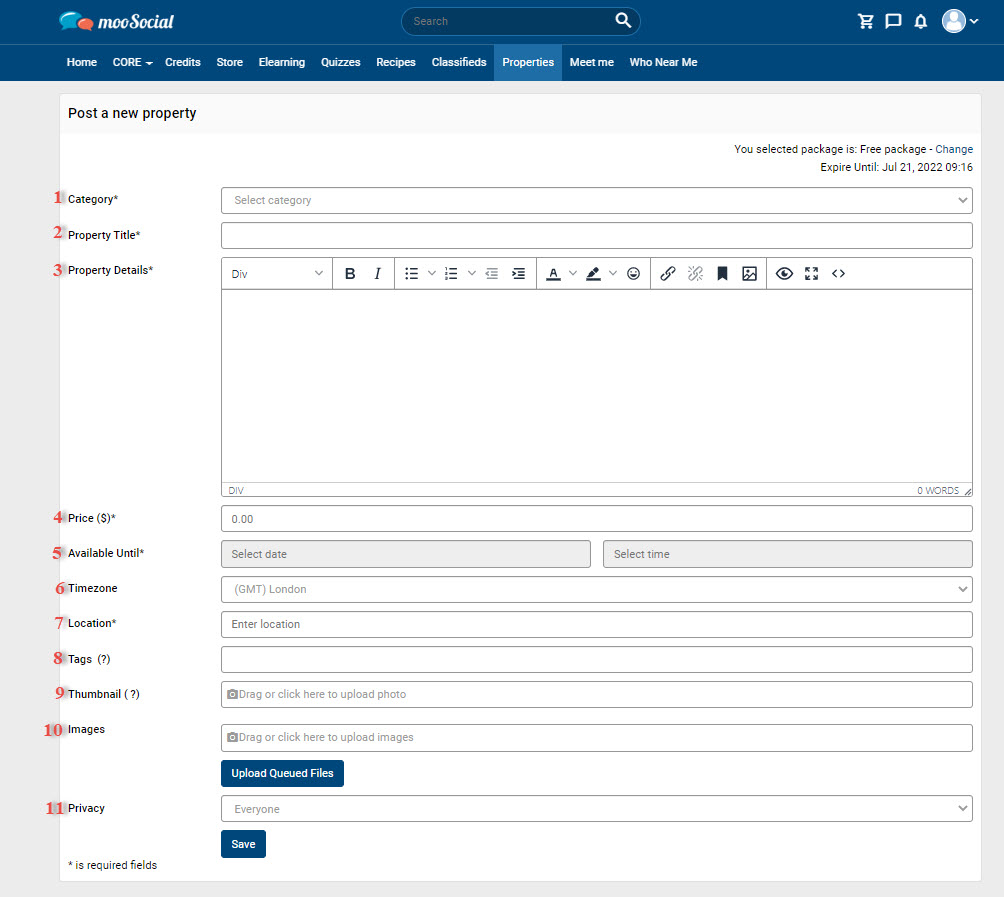 Fill in the blank fields:
       [1] Select category.
       [2] Enter the property title.
       [3] Enter the property details.
       [4] Enter the price.
       [5] Select DateTime.
       [6] Select Timezone.
       [7] Enter location.
       [8] Enter hashtags.
       [9] Upload the thumbnail.
       [10] Upload images.
       [11] Choose the privacy for the post.
=> Click the Save button. The listing has been successfully posted.