Using the Property Listing plugin, the Site Admin can associate dynamic fields with each category. This guide will walk you through the process of adding new category fields.
(Back-end) Access Admin Dashboard => Plugins Manager => Properties
On the Fields tab, click the Add New Field button => show pop-up.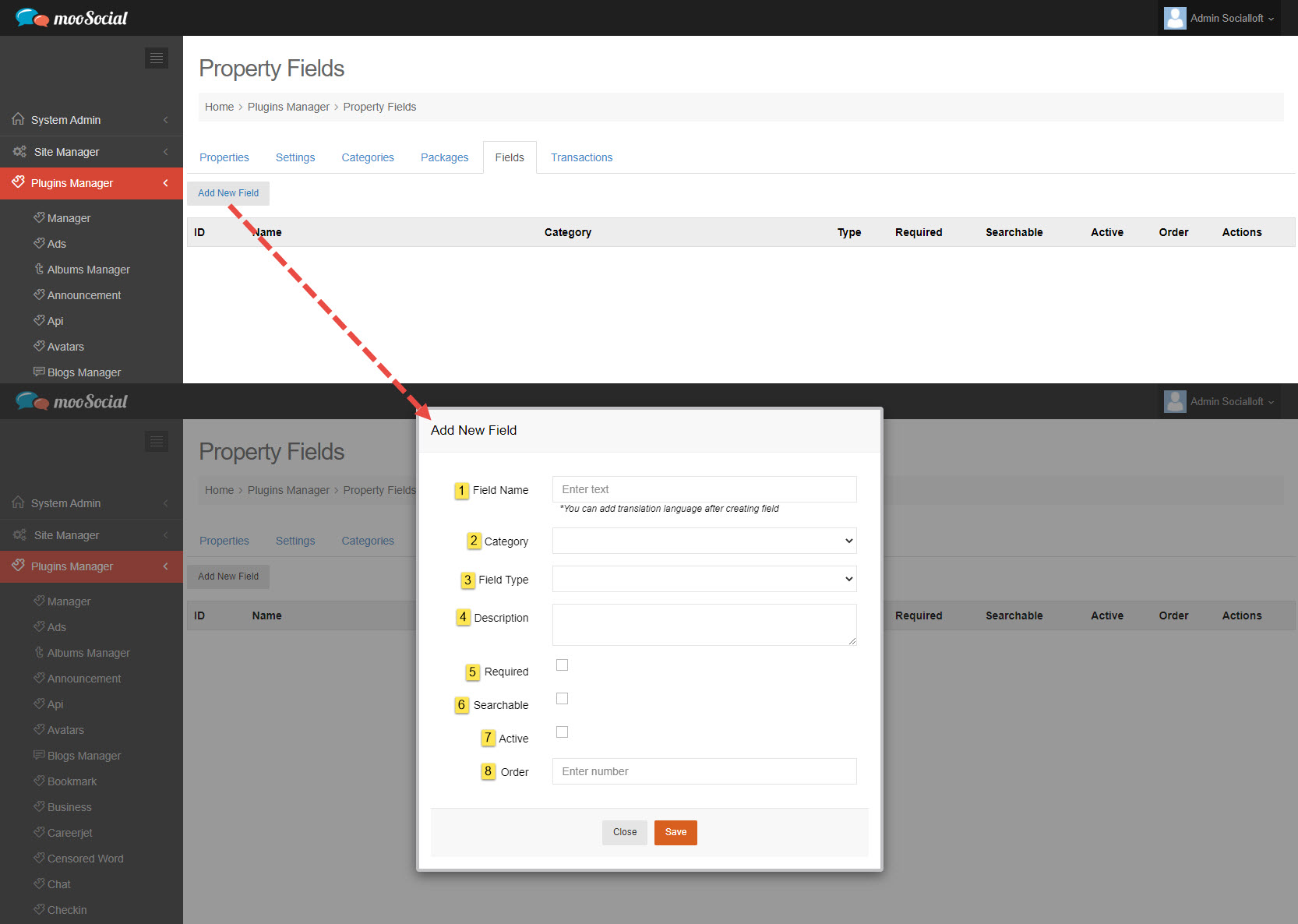 Fill in these fields:
     [1] Field Name: enter text.
     [2] Category: select Property Category
     [3] Field Type: select field type
     [4] Description: enter the content.
     [5] Required checkbox: tick here for Required Field.
     [6] Searchable checkbox: tick here to allow members to use the search and filter functions.
     [7] Active checkbox: tick here to enable the field.
     [8] Order: enter number.
=> Click on the Save button. The Fields have been saved successfully.

(Front-end) 
When members post new property, they will be requested to fill in several fields/questions according on the category they choose.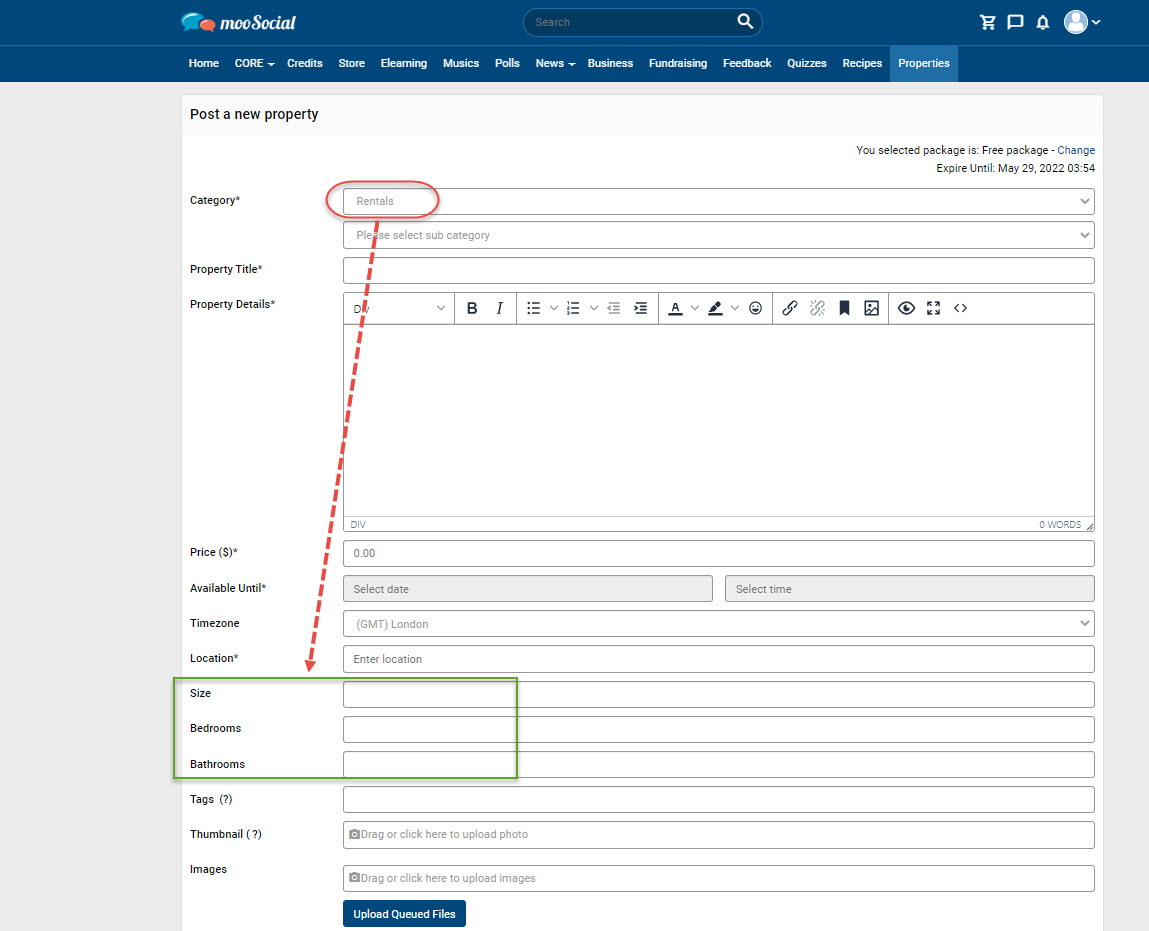 Members can also search for properties by category fields on the Properties page.