Create user badge for new user role
1. Log to your backend
2. Create new user role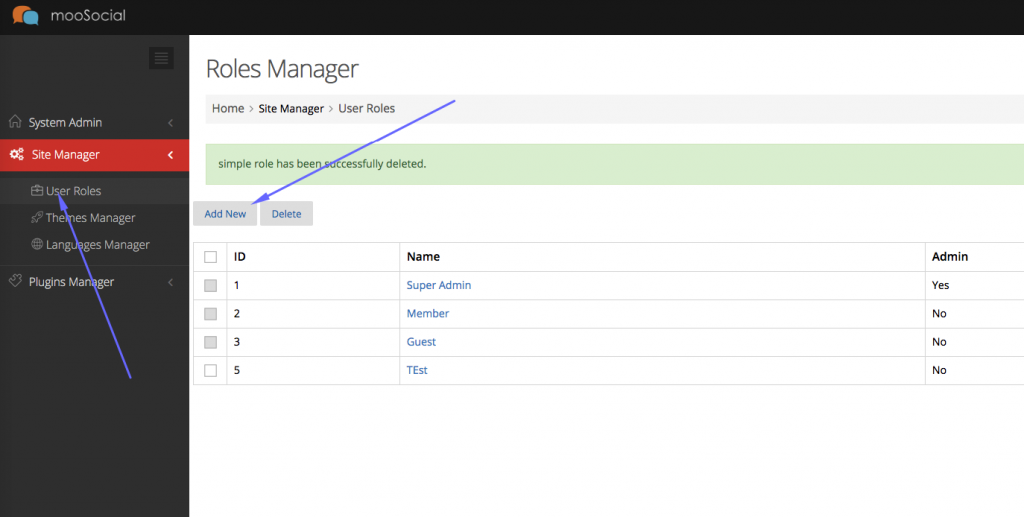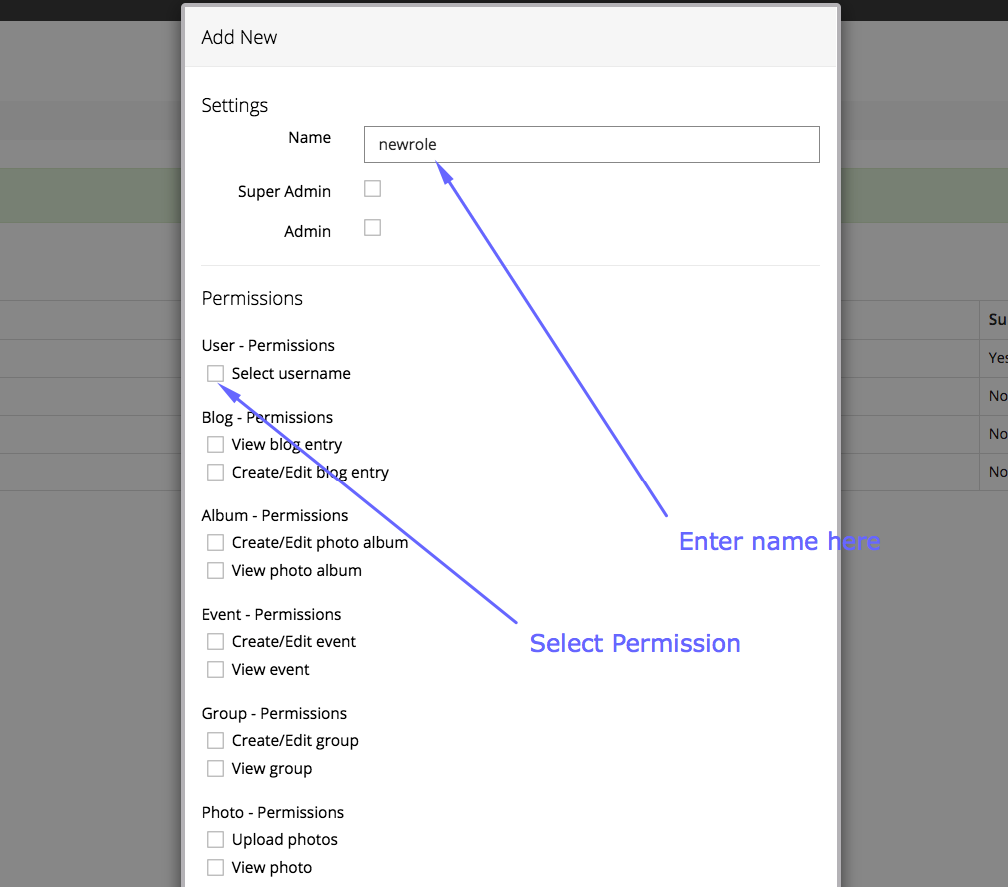 3. Go to plugins manager > User badge
4. Create New User Badge
Edit Existing User Badge
1. Go to plugins manager > User badge
2. Click edit button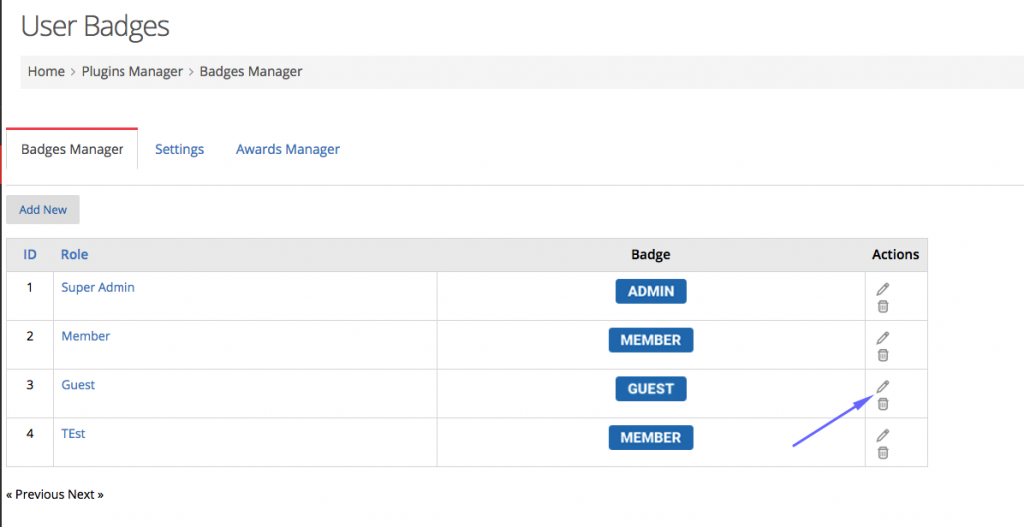 3. Change the badge you want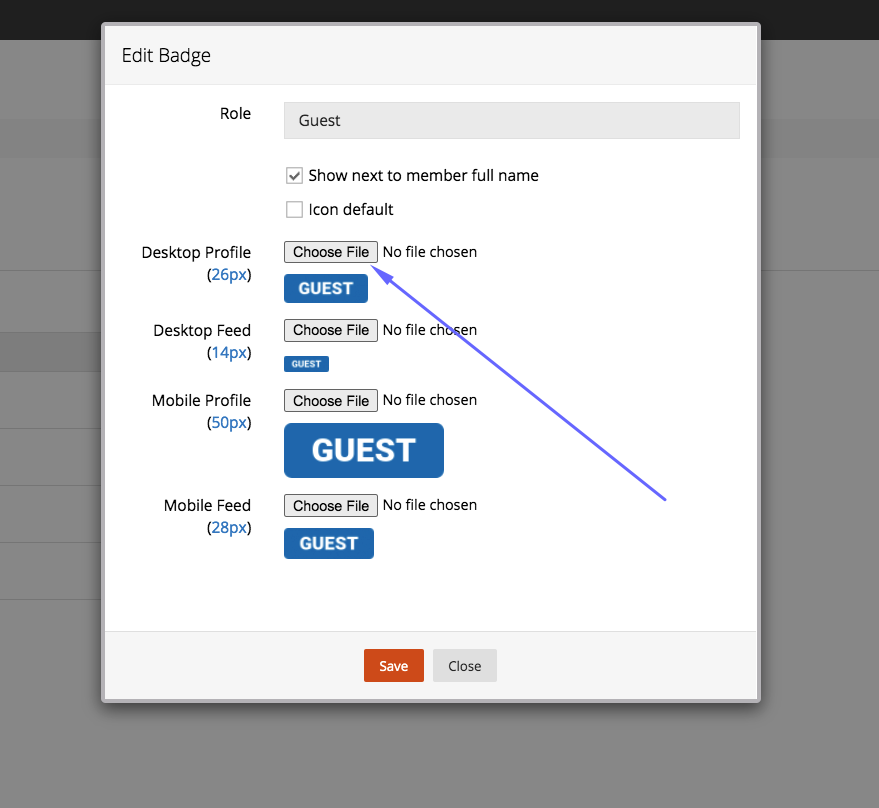 Award badges for user
You also can award badge to user manually thru "Awards manager" in admin panel.  Below are steps:
1. Admin panel -> Plugins manager -> User badges -> Awards manager tab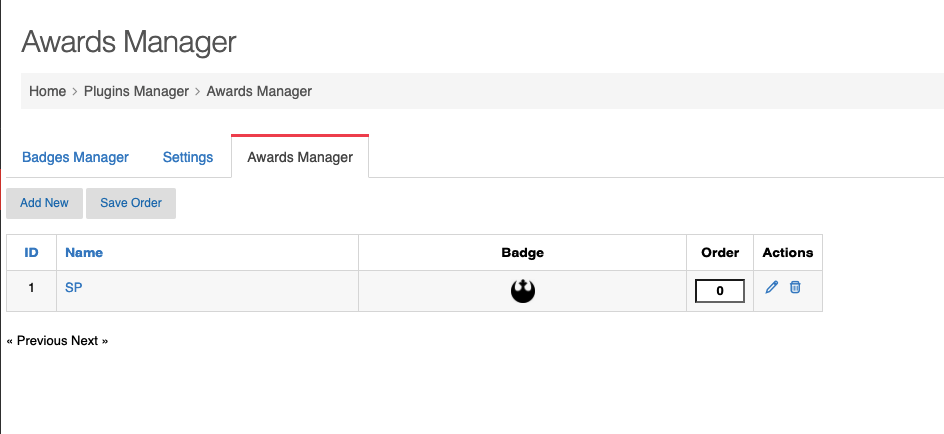 2. Click on "Add new" to add a new badge.
3. Go to "Layout editor" to drag and drop the "Awards badges" into profile page

4. Login as admin or people who has permission to award badge, go to profile page to award badges to member.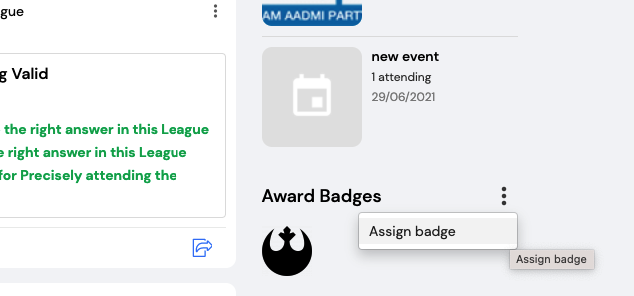 You can assign admin or moderator to take care of the "Award badge" job thru role settings.