To successfully create a new poll, members need to add at least 2 answers to the poll. Site Admin can change the default numbers of poll answers on the Poll Settings page. 
(Back-end) Go to Poll => Settings tab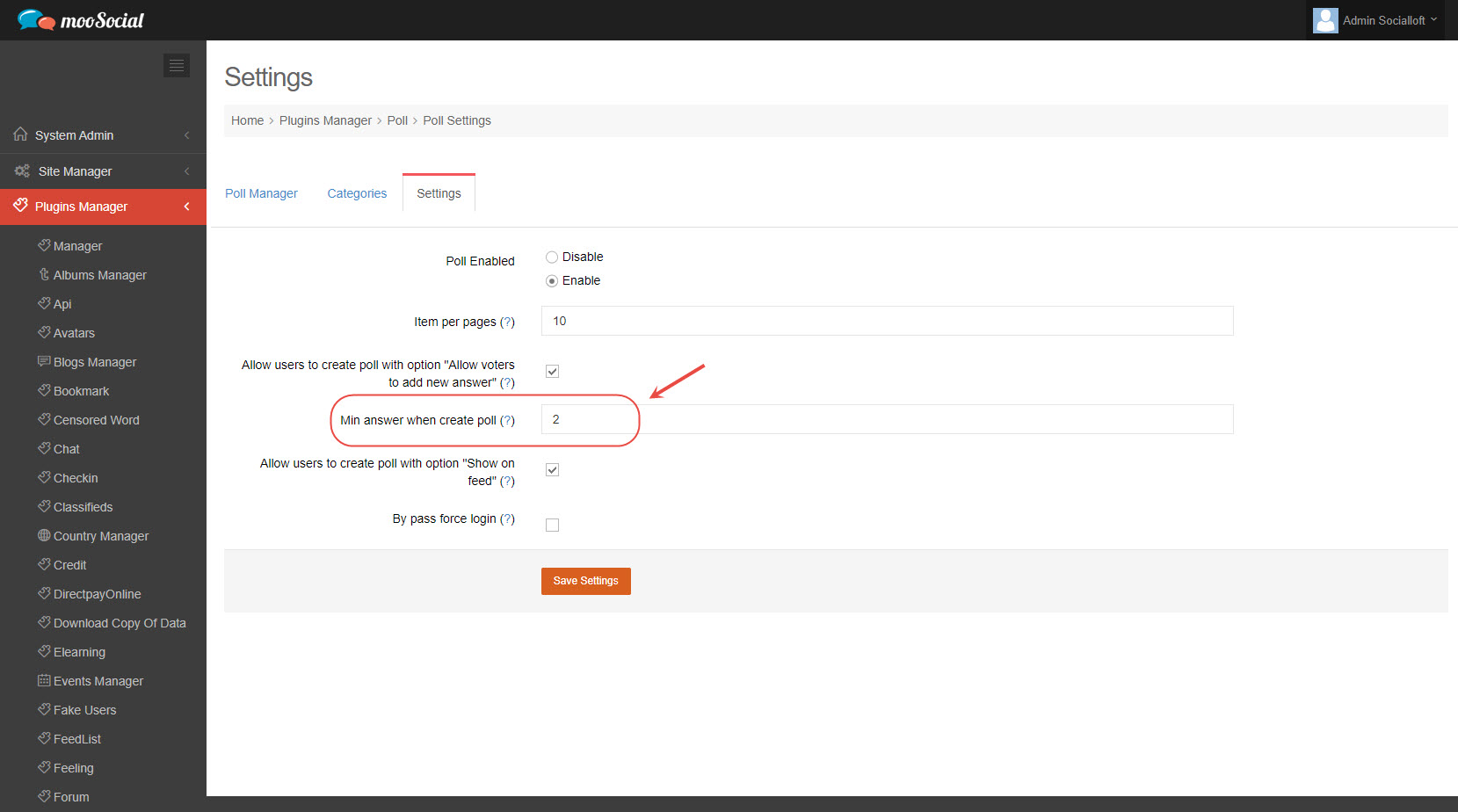 Enter the number => Click the Save Settings button.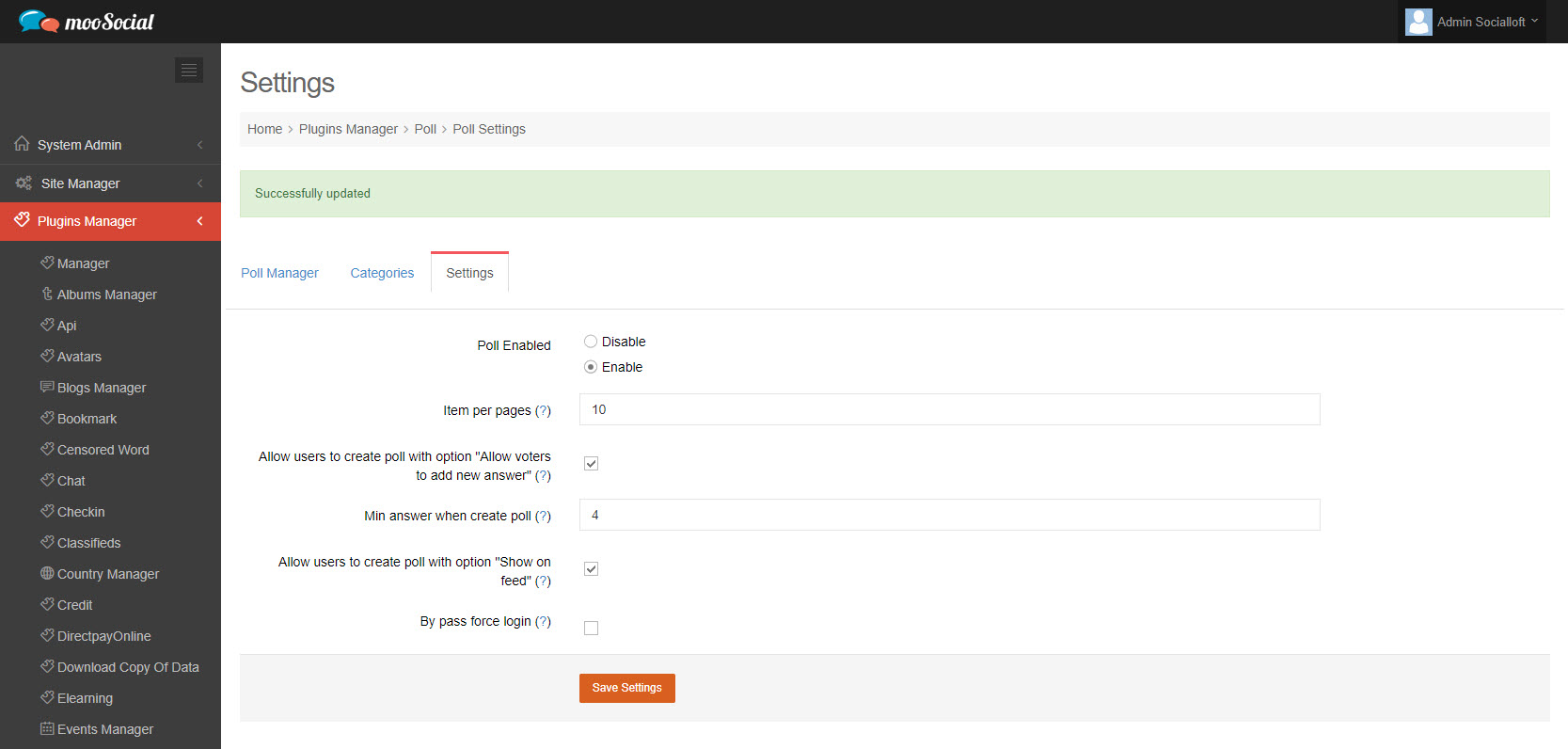 (Front-end) The number of poll answer has been updated.