If you're using mooSocial version 3.1.5 or above, please read this https://moosocial.com/knowledge-base/how-to-customize-theme-in-3-1-5/
Access to Admin Dashboard –> Site Manager –> Themes Manager –> Theme Settings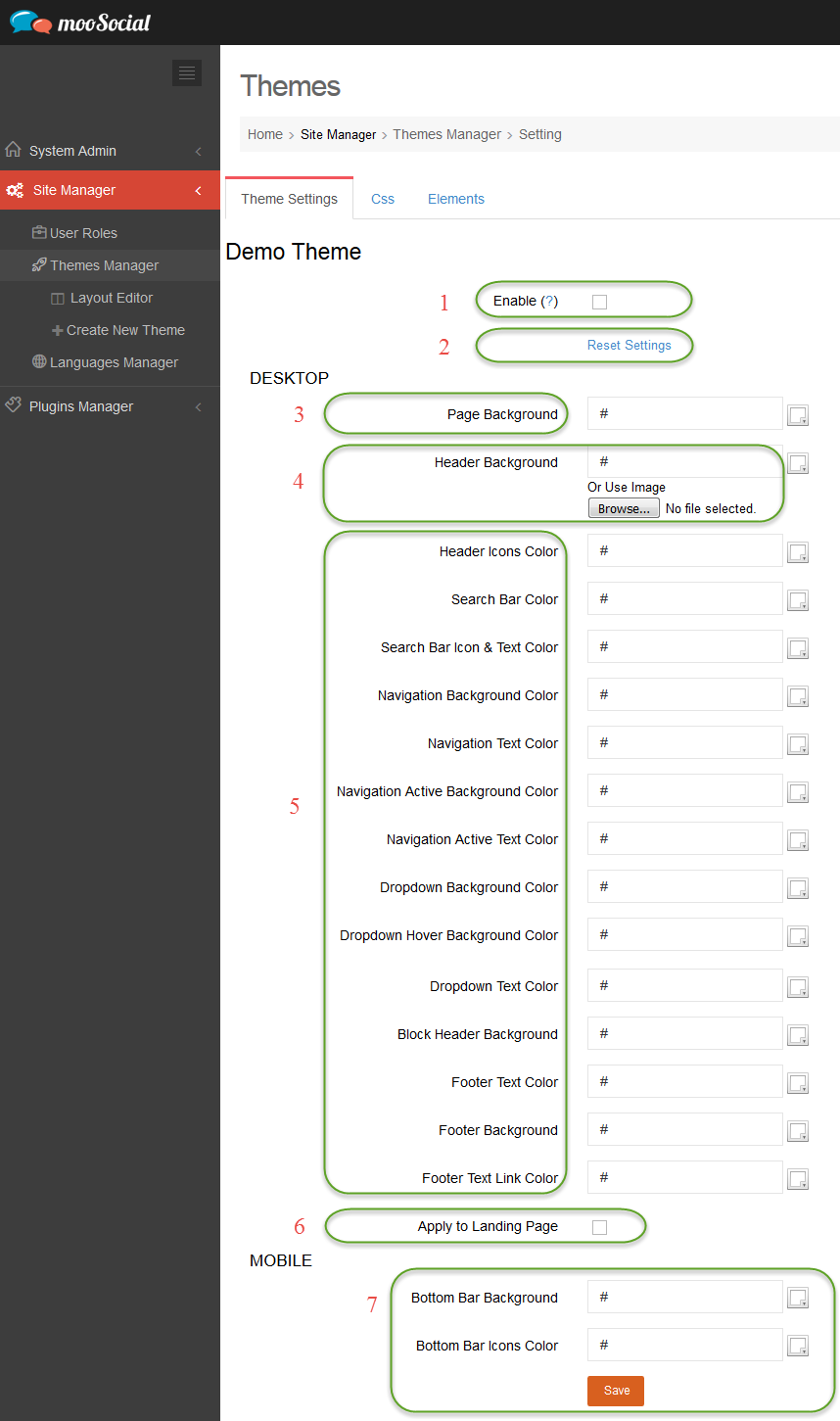 #1: Enable/ Disable Theme. If this option is enable, the custom settings will apply to current active theme
#2: Click on Reset Settings –> Back to default setting of current active theme. System will ingore all of changes made so far.
#3: User select color –> Page Background color will be changed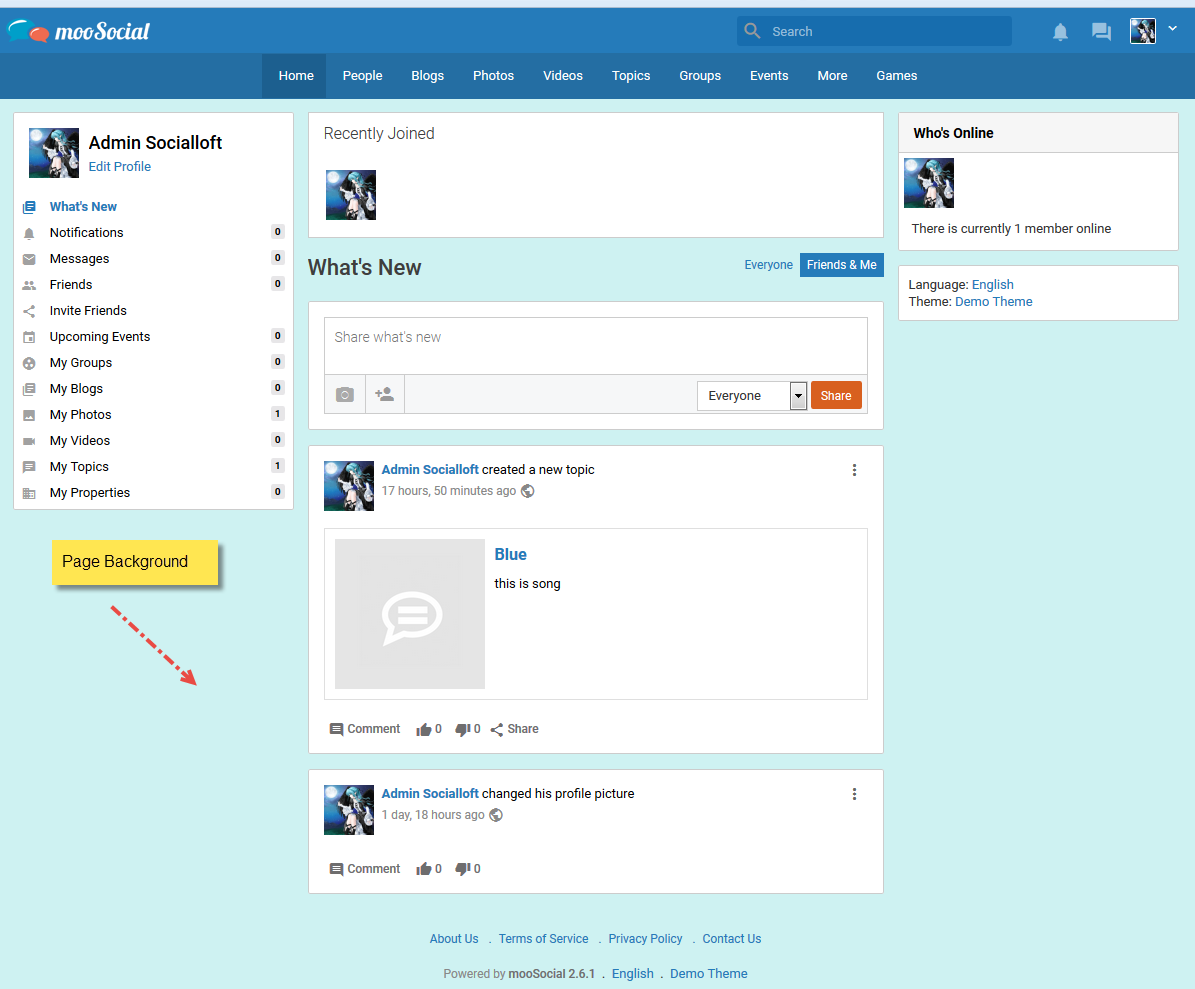 #4: User can select color or upload photo.
– If user uploads photo, header background will be this photo.

– If user click on Reset, header background will reset to default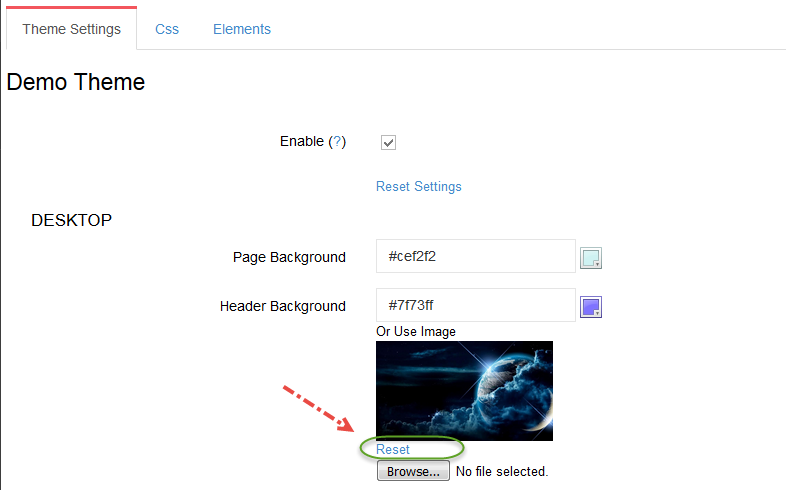 #5: User can select color. If user selects color, this color will be displayed on site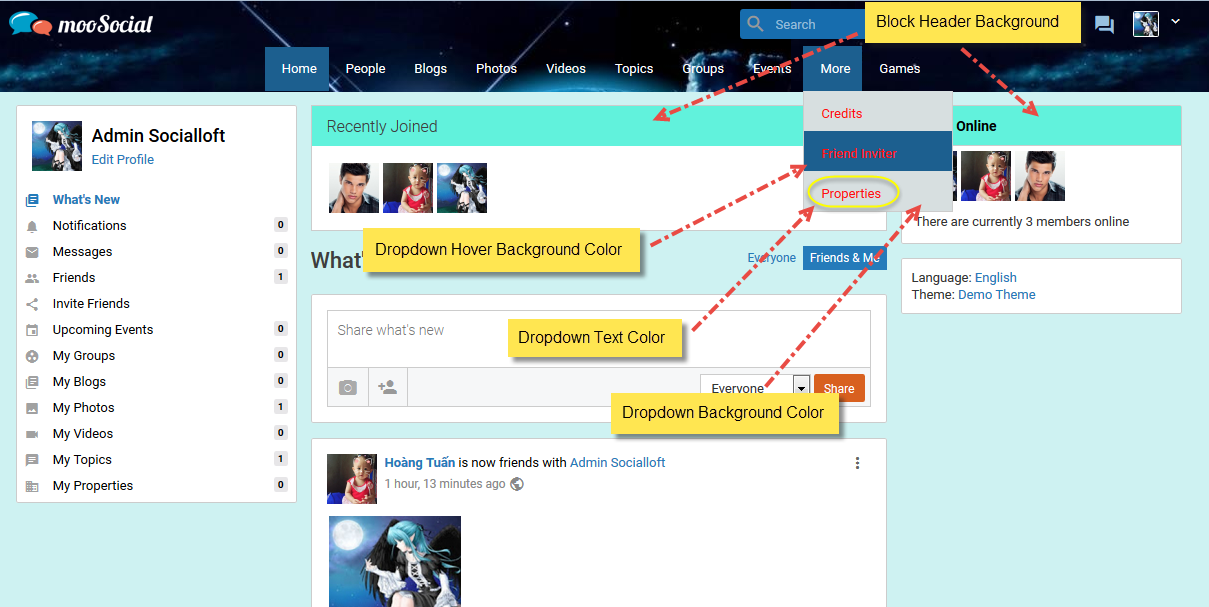 #6: If "Apply to Landing Page" is checked, theme will apply to landing page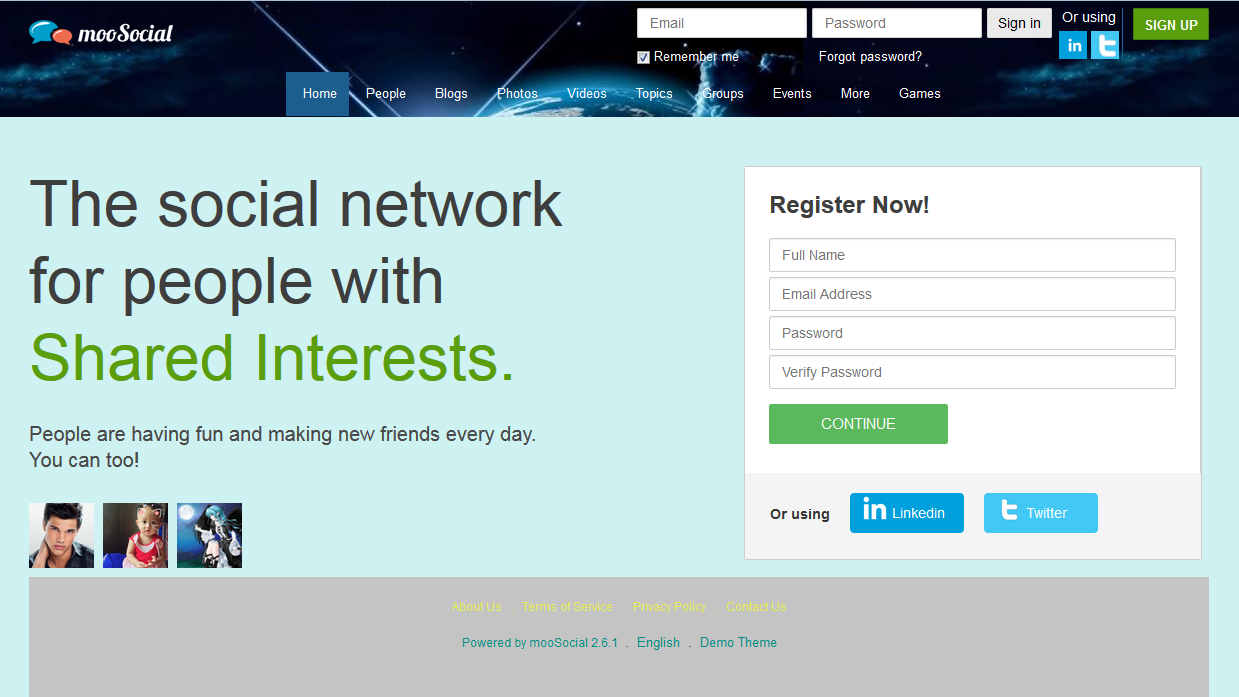 #7: User can select color. If user selects color, this color will be displayed on mobile