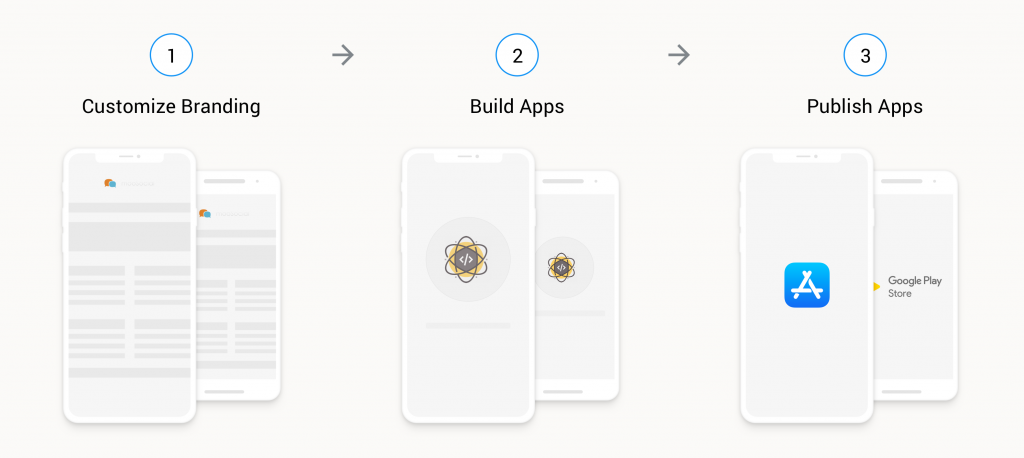 1. Add Your Branding and Splash Screen (if purchase)
We will create app mockup under your brand and send you for a review.
2. Build Android and IOS Apps
We will build android apk and IOS apps based on the mockups
3. Publish App on Android & IOS App Store
We will publish the apps under your Google Developer and Apple Developer.