The Elearning plugin allows users to create FREE or PAID online courses, follow the steps below to know how to create a course.
On the Elearning page, click on Create Course button.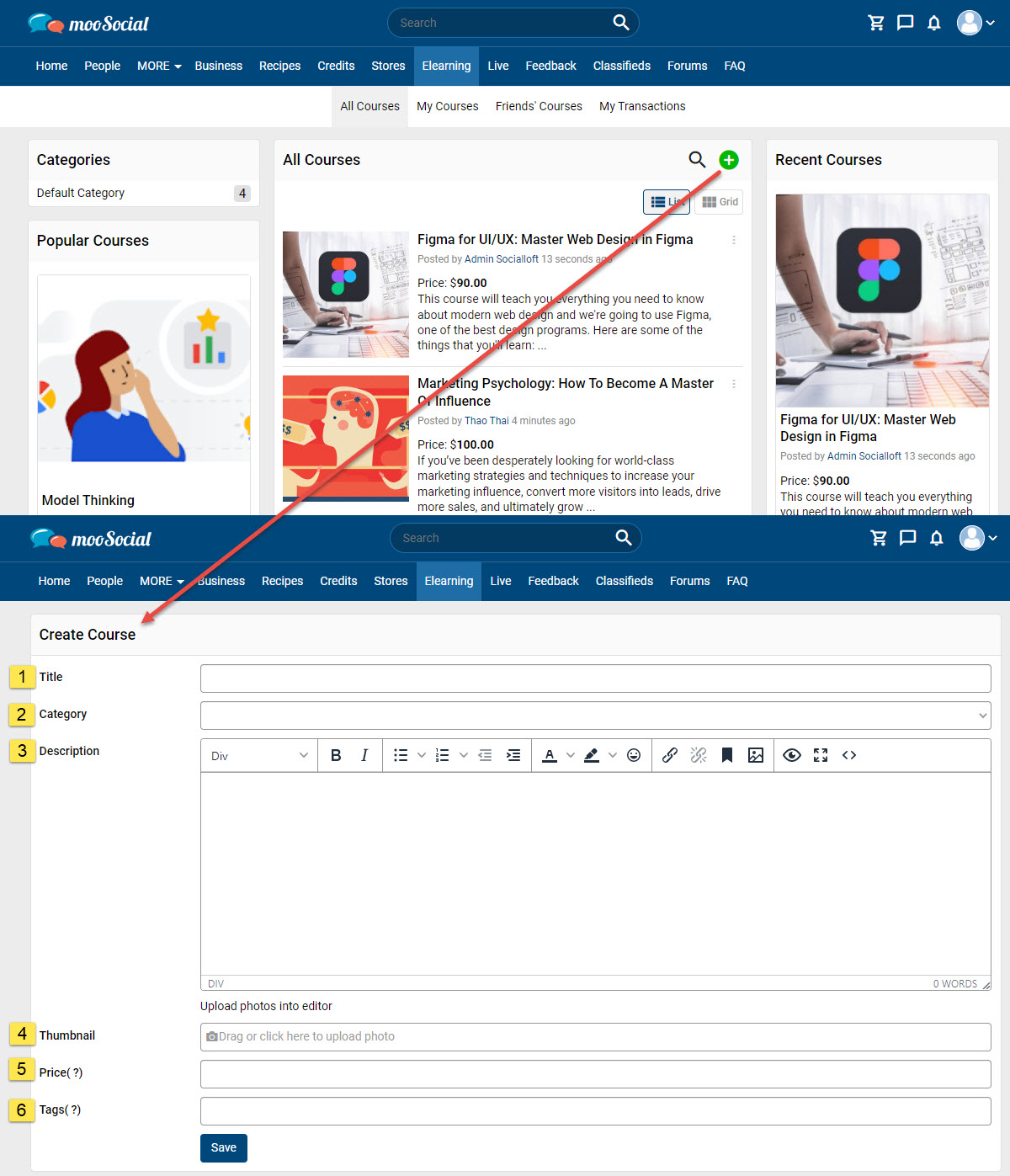 Input data to these fields:
        [1] Title 
        [2] Category
        [3] Description
        [4] Thumbnail (optional)
        [5] Price: 0 is free
        [6] Tags (optional)
=> Click on Save button.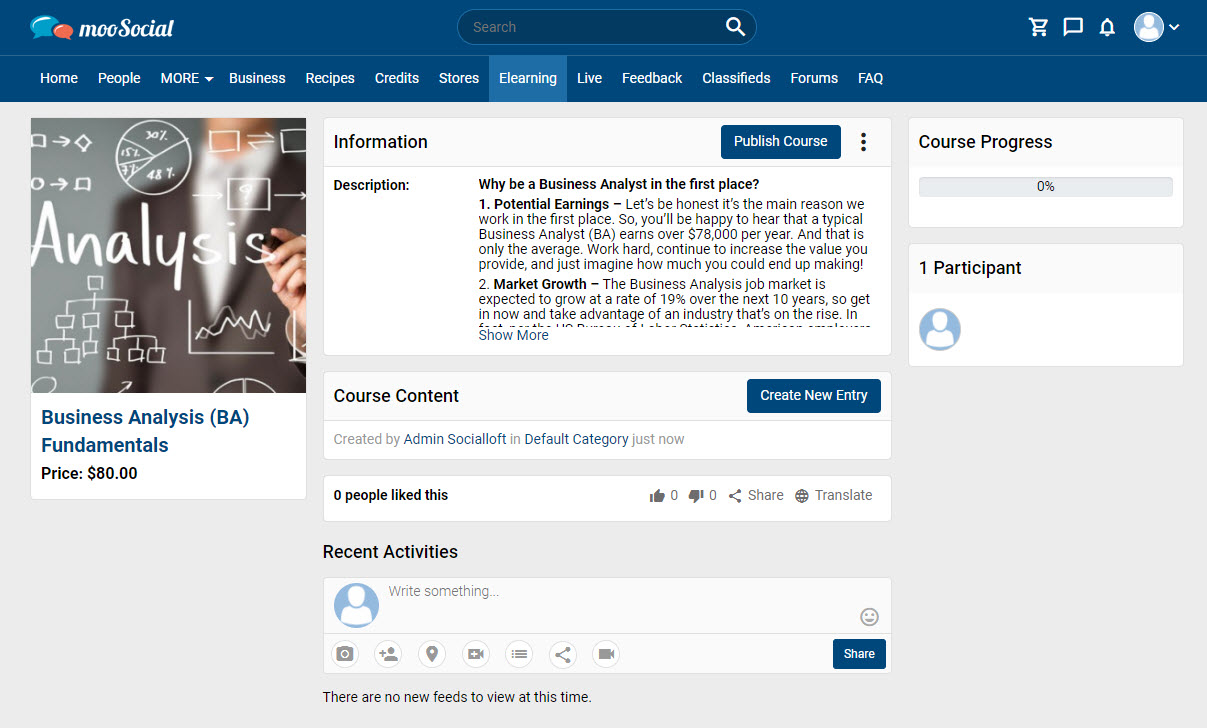 The course is still un-published after creation.
To publish the course, click on Publish Course button => show pop-up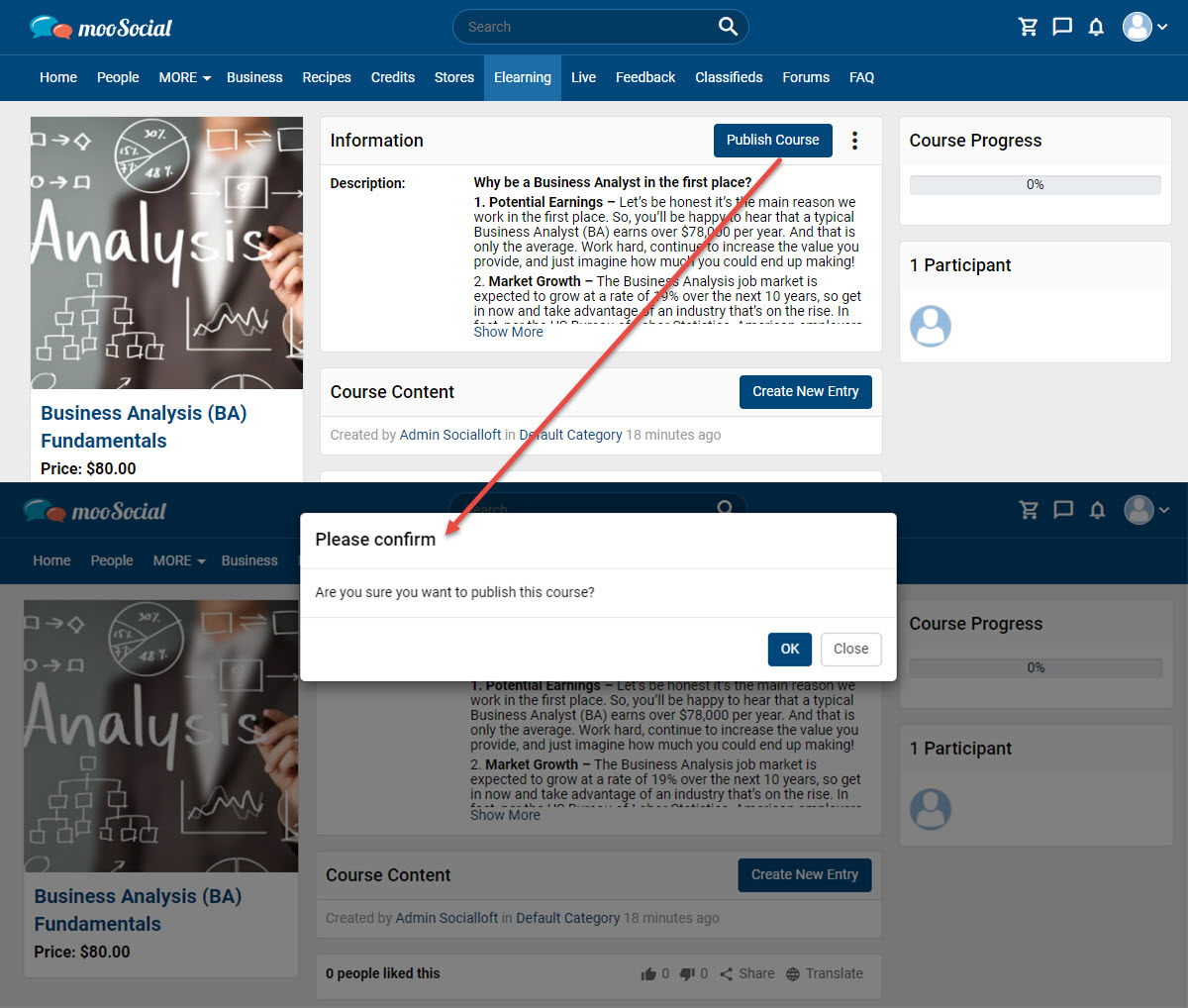 Click on OK button.