The quiz plugin is the simplest method to create multiple-choice questions for a variety of purposes, such as teaching, blogging, advertising, and so on. In this tutorial will show you how to create quiz questions.
At the Quizzes detail page, click on the option icon => select Edit option => Go to the Edit Quiz page.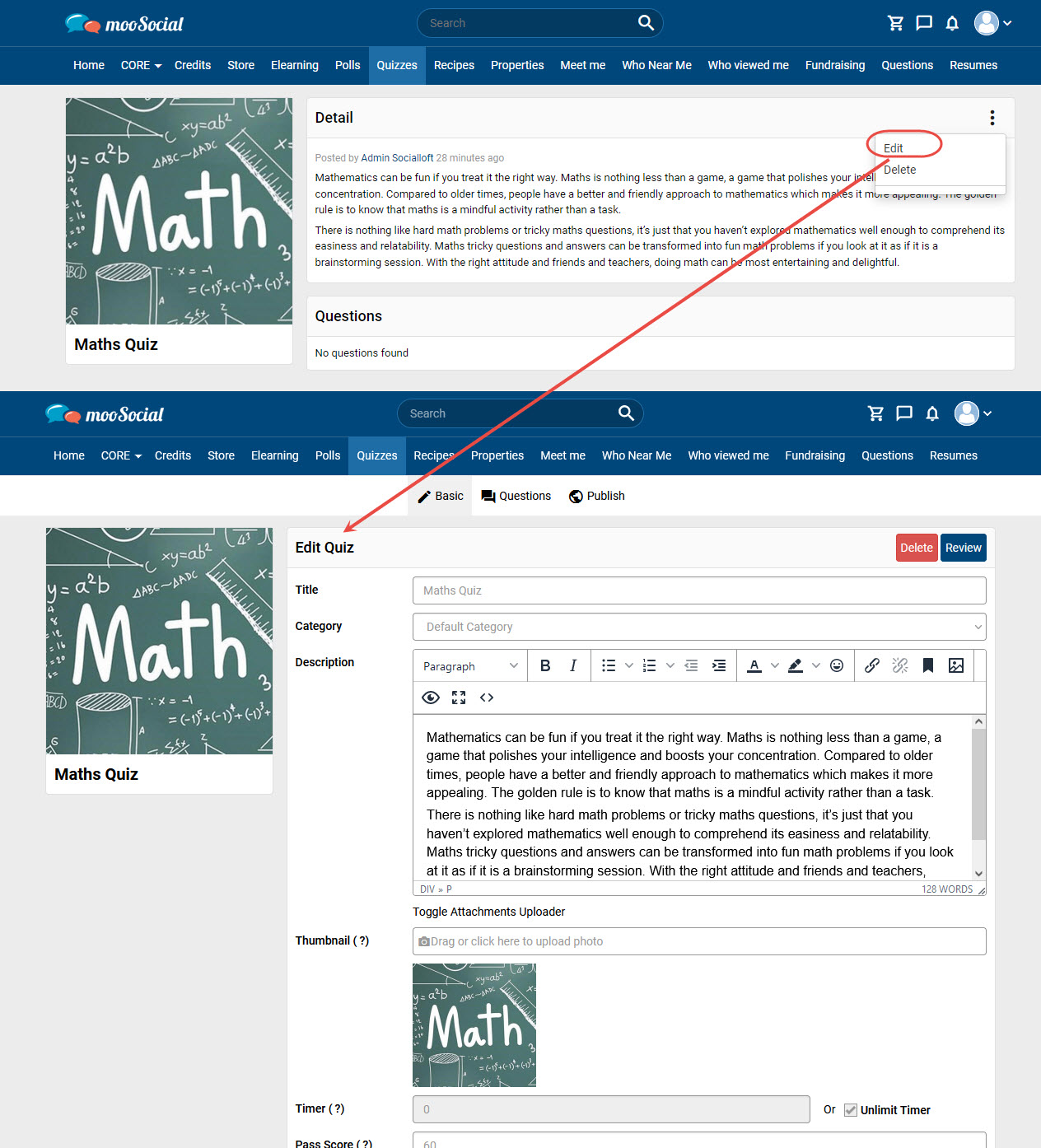 Click the Create New Question button on the Question tab.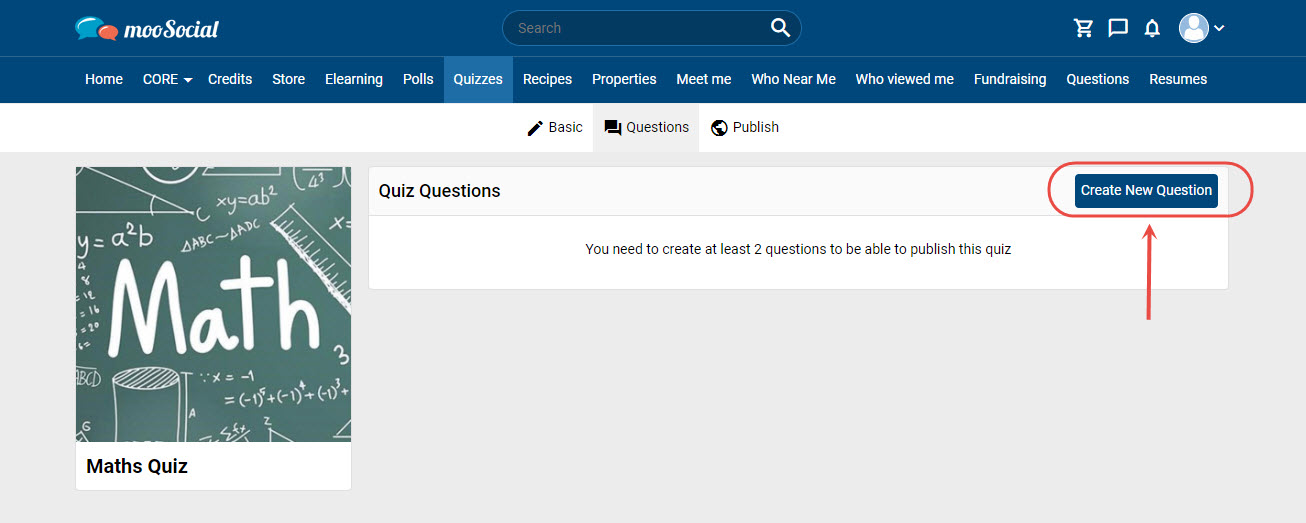 => show expand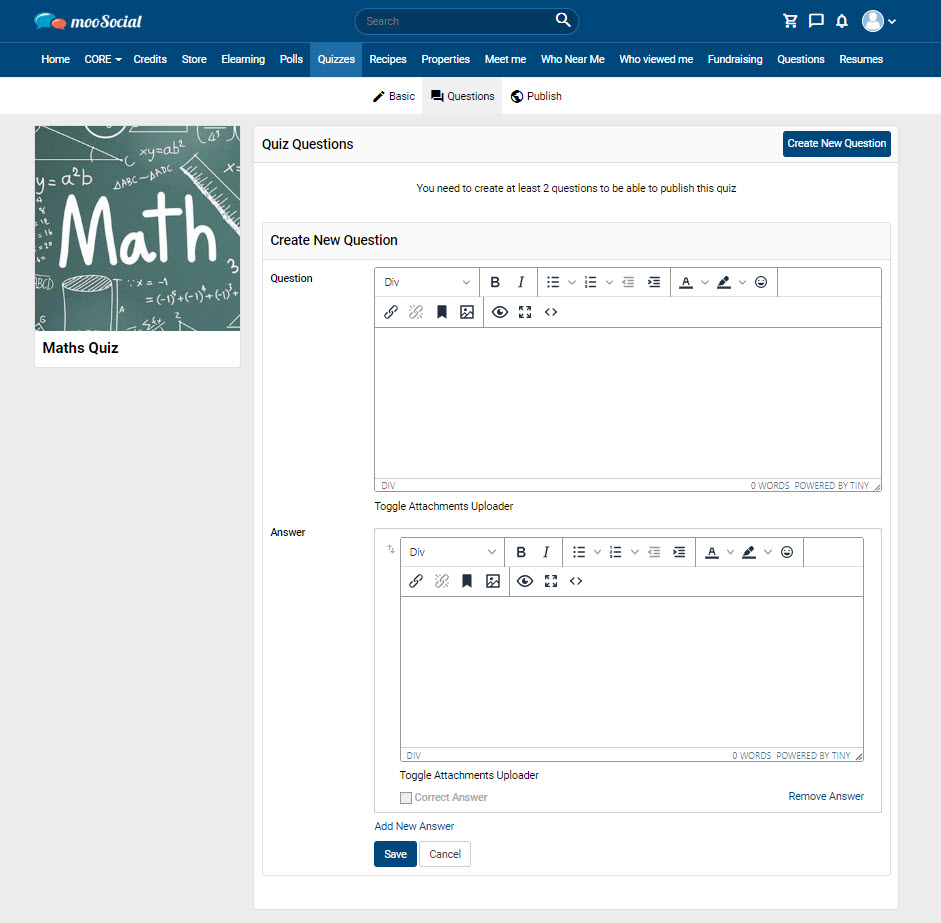 Enter data in the following fields: Question, Answer => Click the Save button.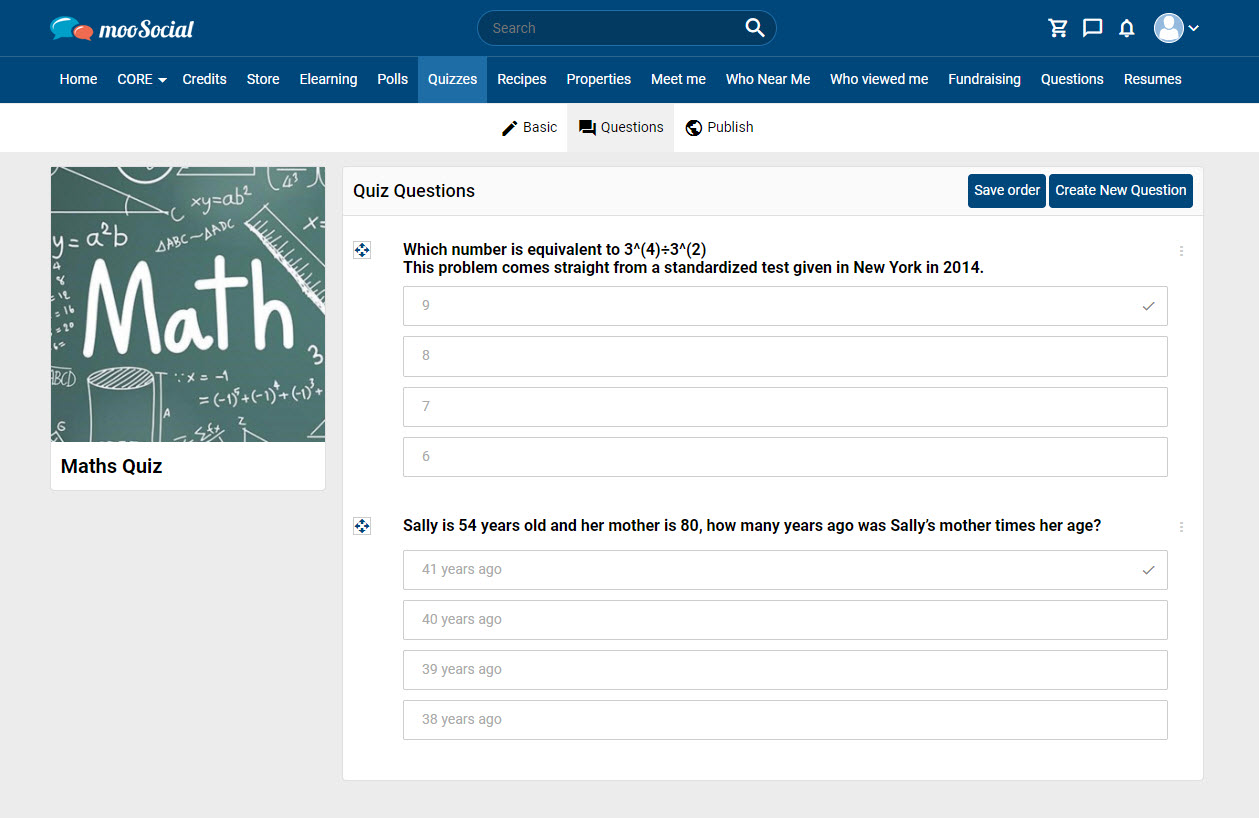 After you've created enough 2 quiz questions, go to the Publish page to publish the quiz.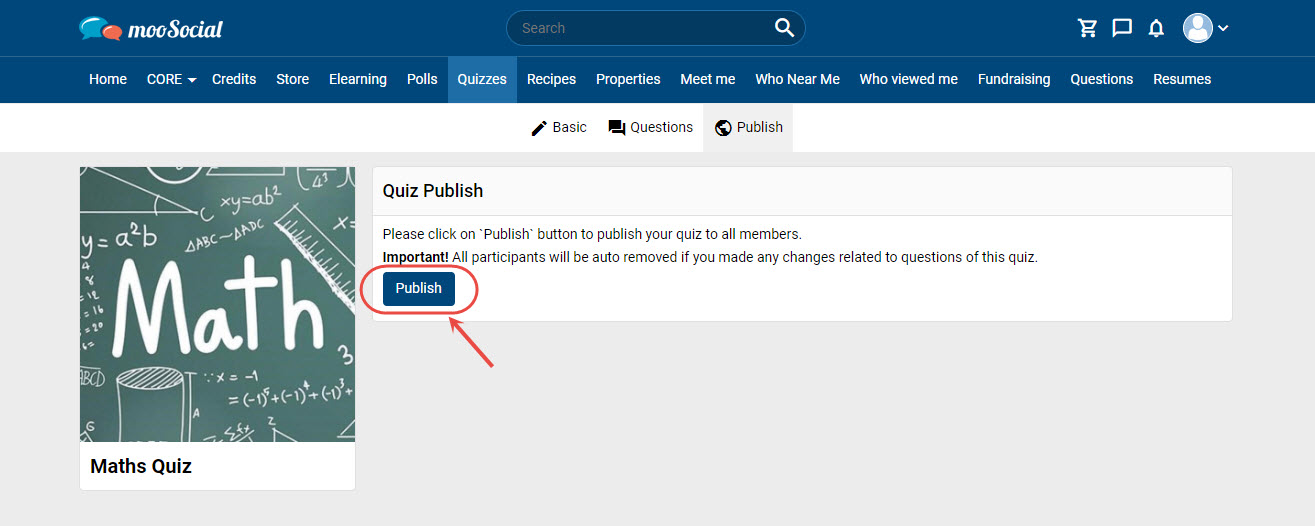 To make the quiz visible to all members, click the Publish button.