Featured Jobs always appear at the top of the Job Home list. This guide will show you how to set a job as Featured Job through the payment gateways.
Go to the Job detail page, click on the Feature Job button => show pop-up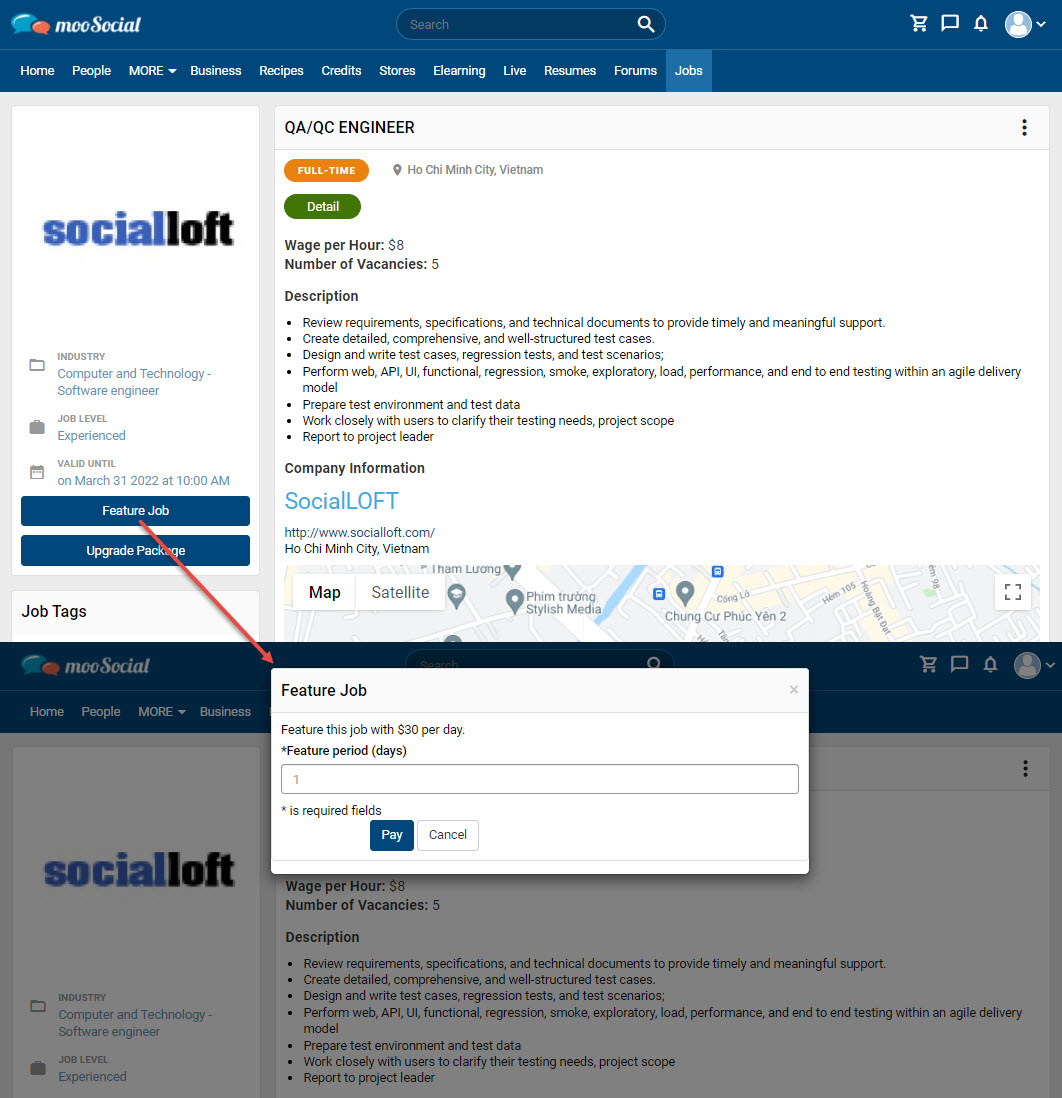 Enter feature period (days) => click on Pay button.
Go to the Payment Gateway page => Select gateway to make the payment process.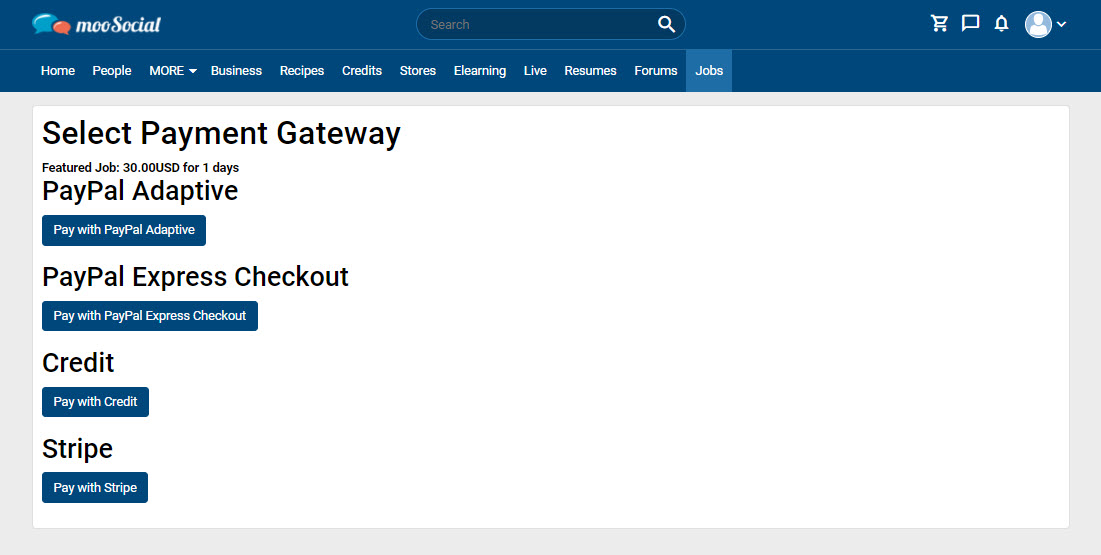 Complete the payment process, return to the site. The job is Featured.