Activity Log Plugin allows Users to monitor and track everything they've commented on, liked, uploaded, posted, ….on your social network site. This guide will help you get started with Activity Logs Plugin.
Have some ways to access to Activity Logs page:
1. Click the Activity log menu.
2. At My Profile page, click the Activity log button.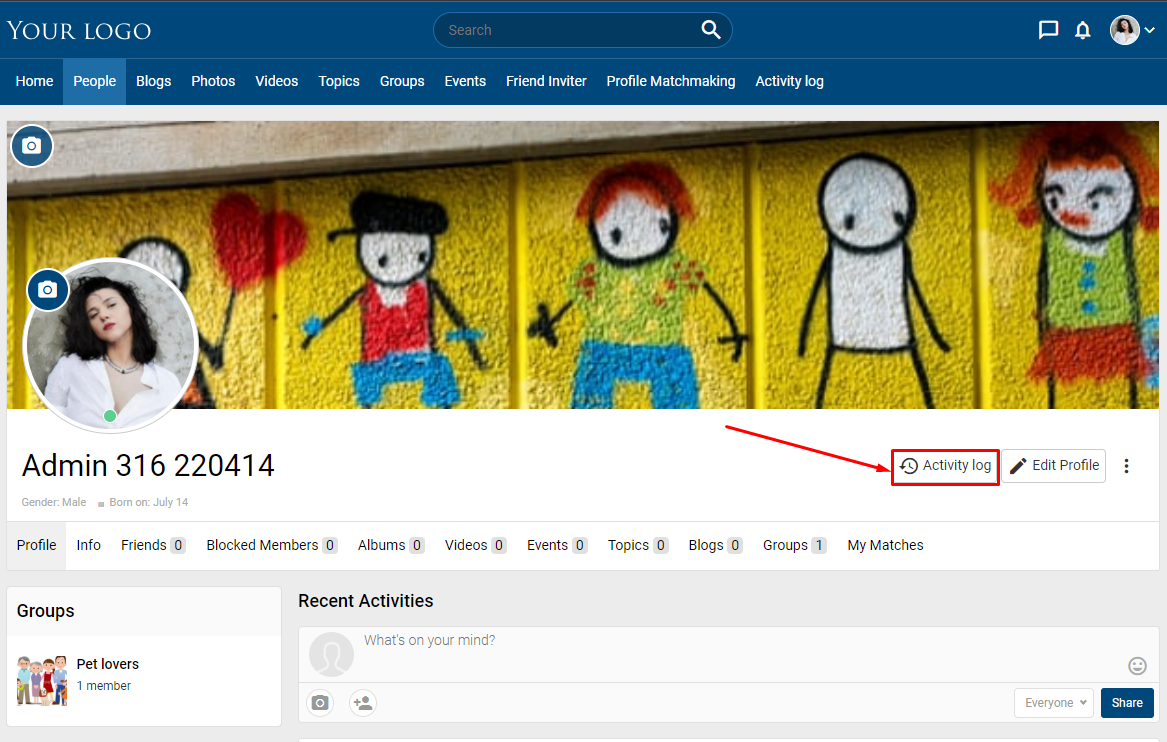 3. Activity log menu is under User Menu:
Edit Profile => Activity log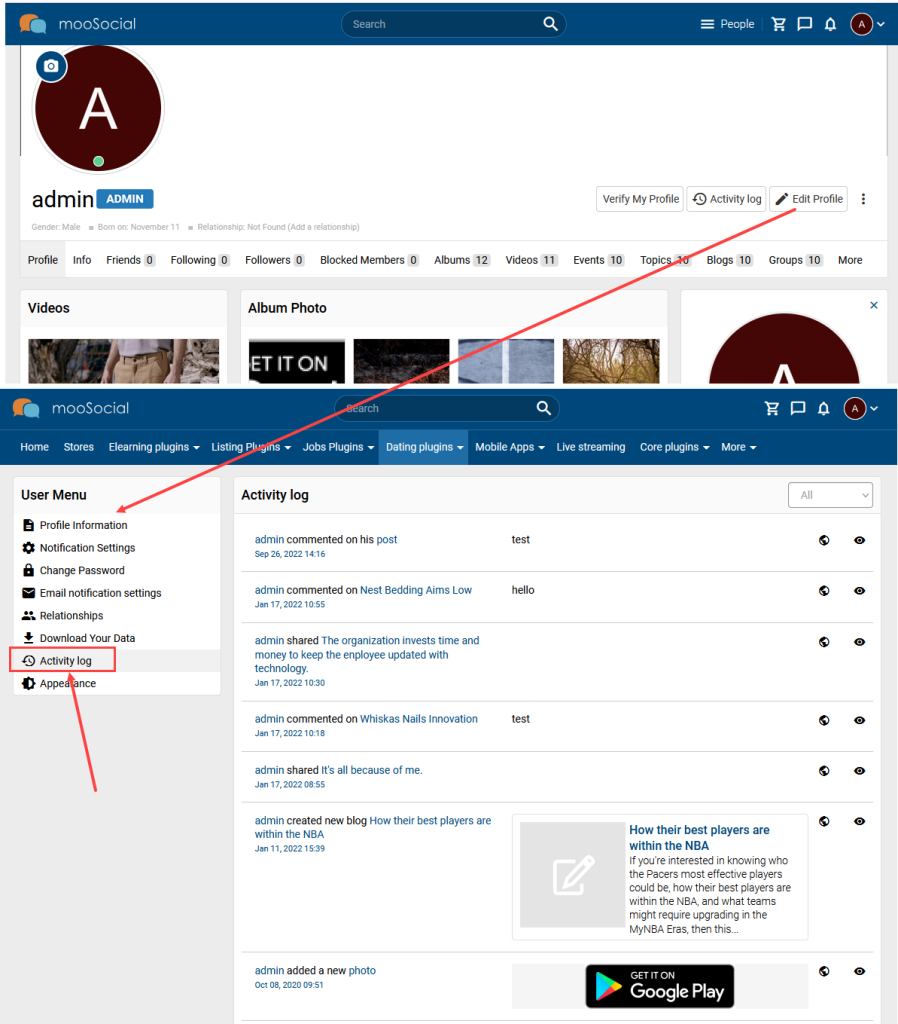 Activity log page: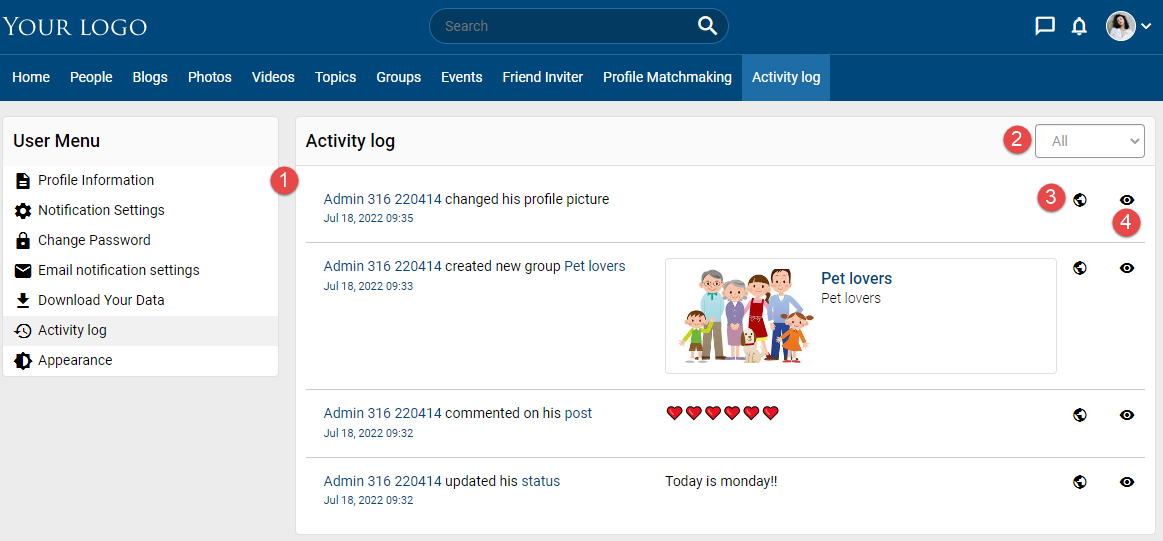 1. Activity log: record your activities on site.
2. Filter activity log by: all, like, dislike, comment, reply, share, album, blog, event, group, photo, topic, video.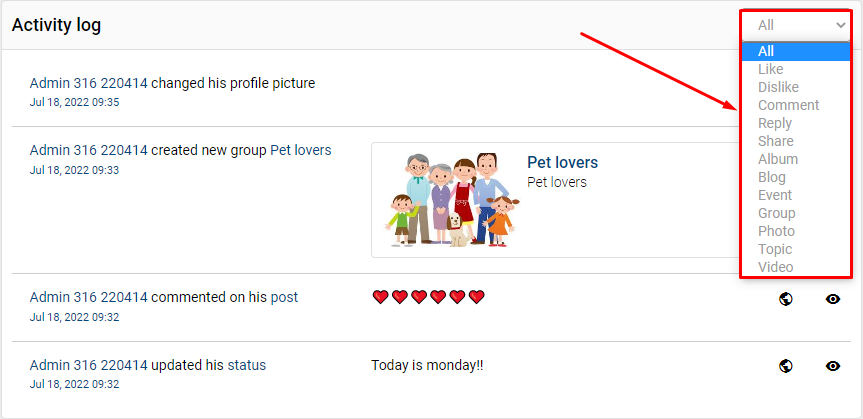 3. Privacy of these activity (if having).
4. Eye icon: go to item detail page when clicking the icon.