The verification badge increases credibility. When users see a verification badge on a page or profile, it guarantees that they are interacting with a real person.
This tutorial will demonstrate to you how to use Profile Verify plugin.
Step 1. Go to My Profile page.
Step 2. Click the Verify My Profile button >> redirect to the Verify My Profile page.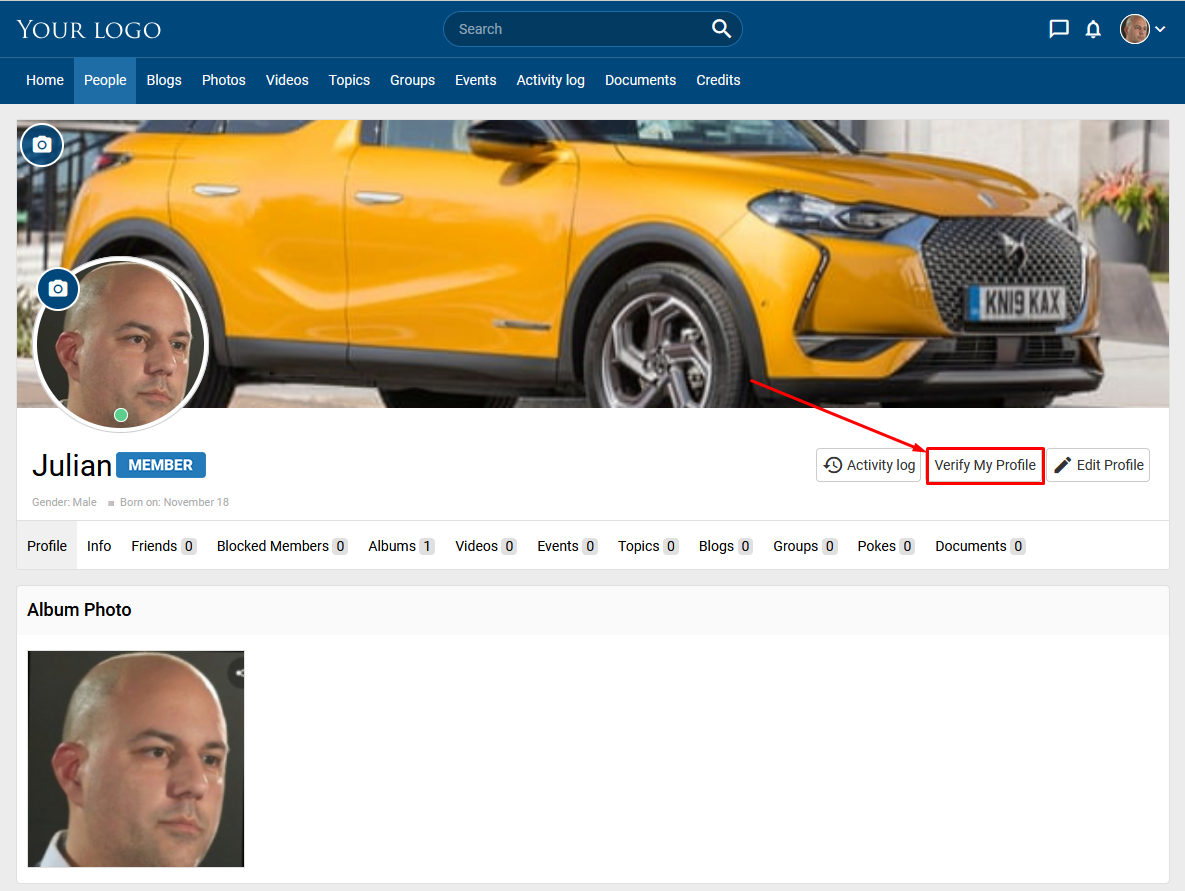 Step 3. Upload the documents >> click the Upload Queued Files button.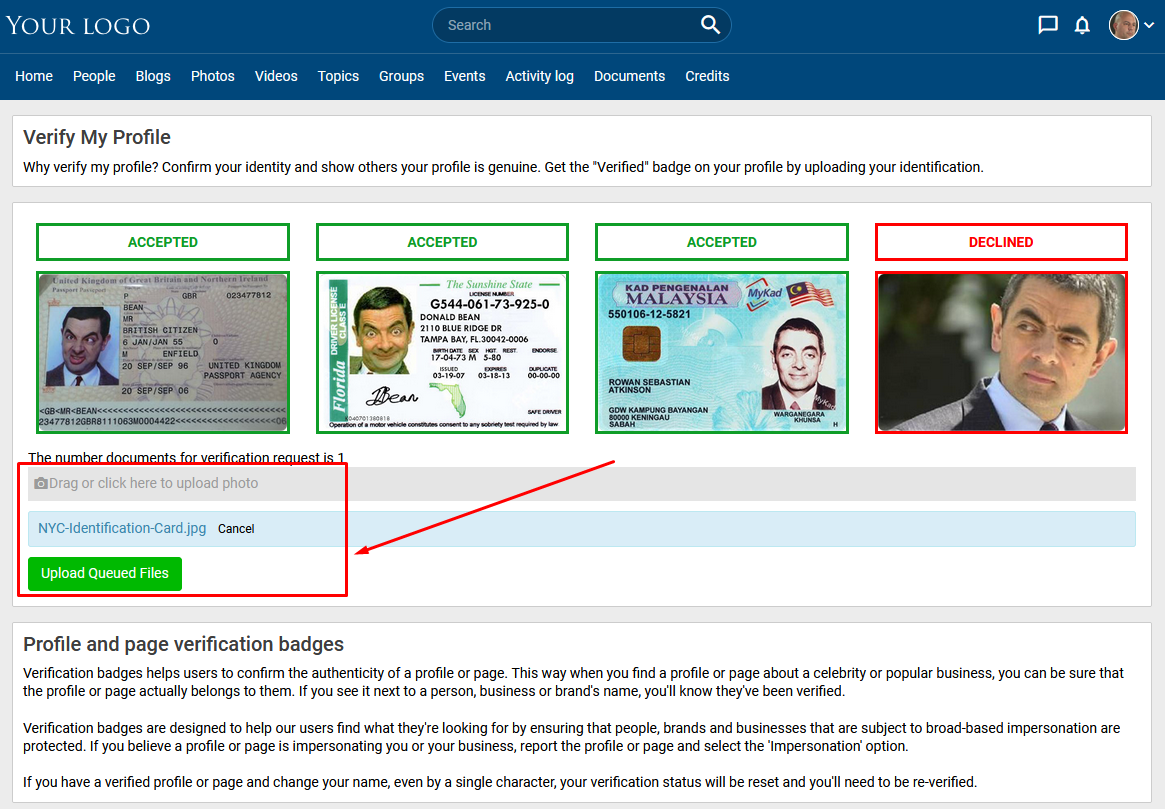 Step 4. Click the Submit Documents button.
Will get the successful message and Verify button is changed after done uploading documents.
On the same time, site admin (user id == 1) will get a notification after user has sent the profile verification request successfully.