This tutorial will show you how Site Admin can customize the Who Near Me plugin using the available options.
Access to Admin Dashboard => Plugin Manager => Who near me => Settings tab.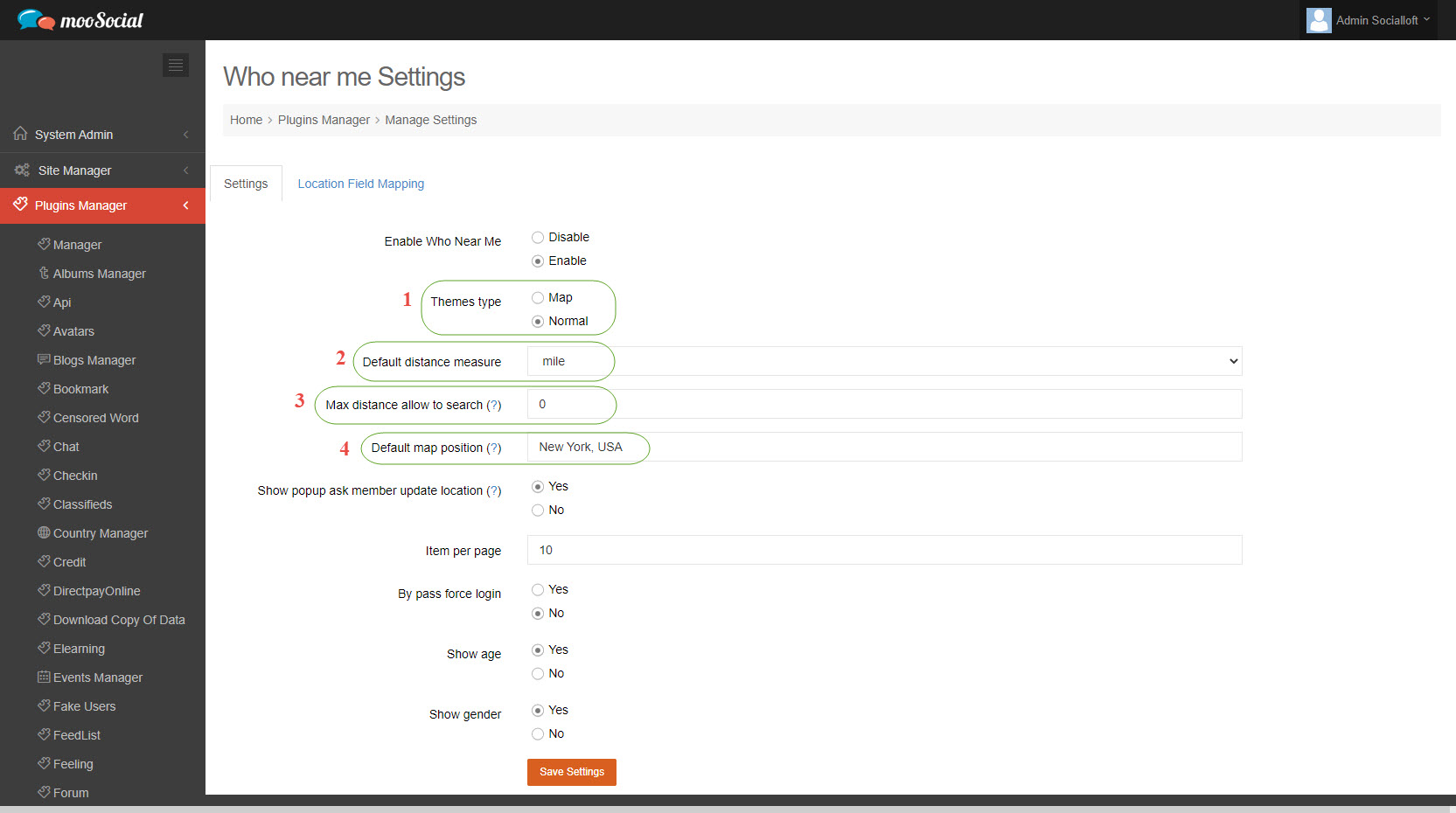 (1) Theme type: Admin can change the plugin's theme type to Map or Normal.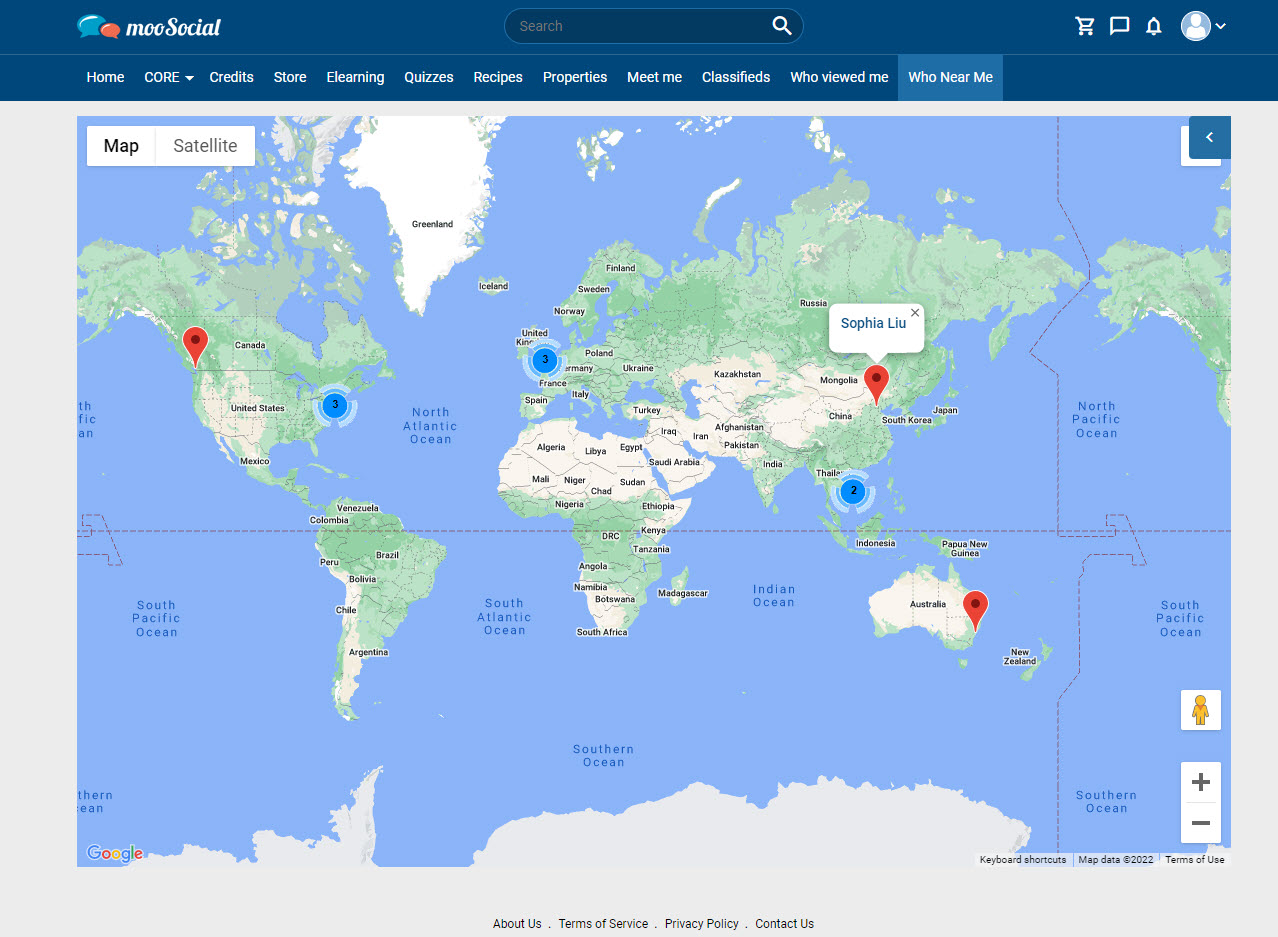 Map theme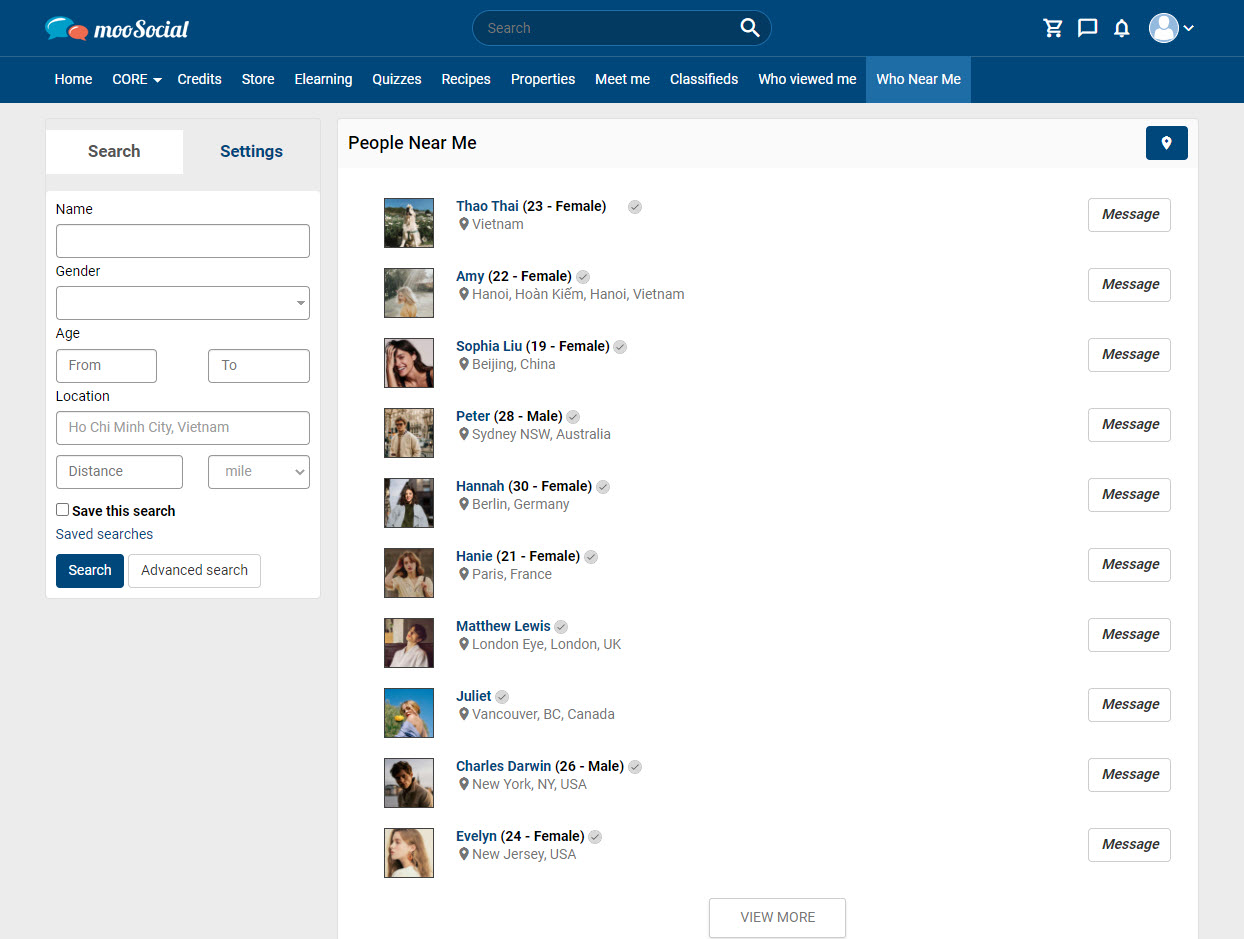 Normal theme
(2) Default distance measure: Select the unit (mile or Km) from the drop-down list to change the default distance measure.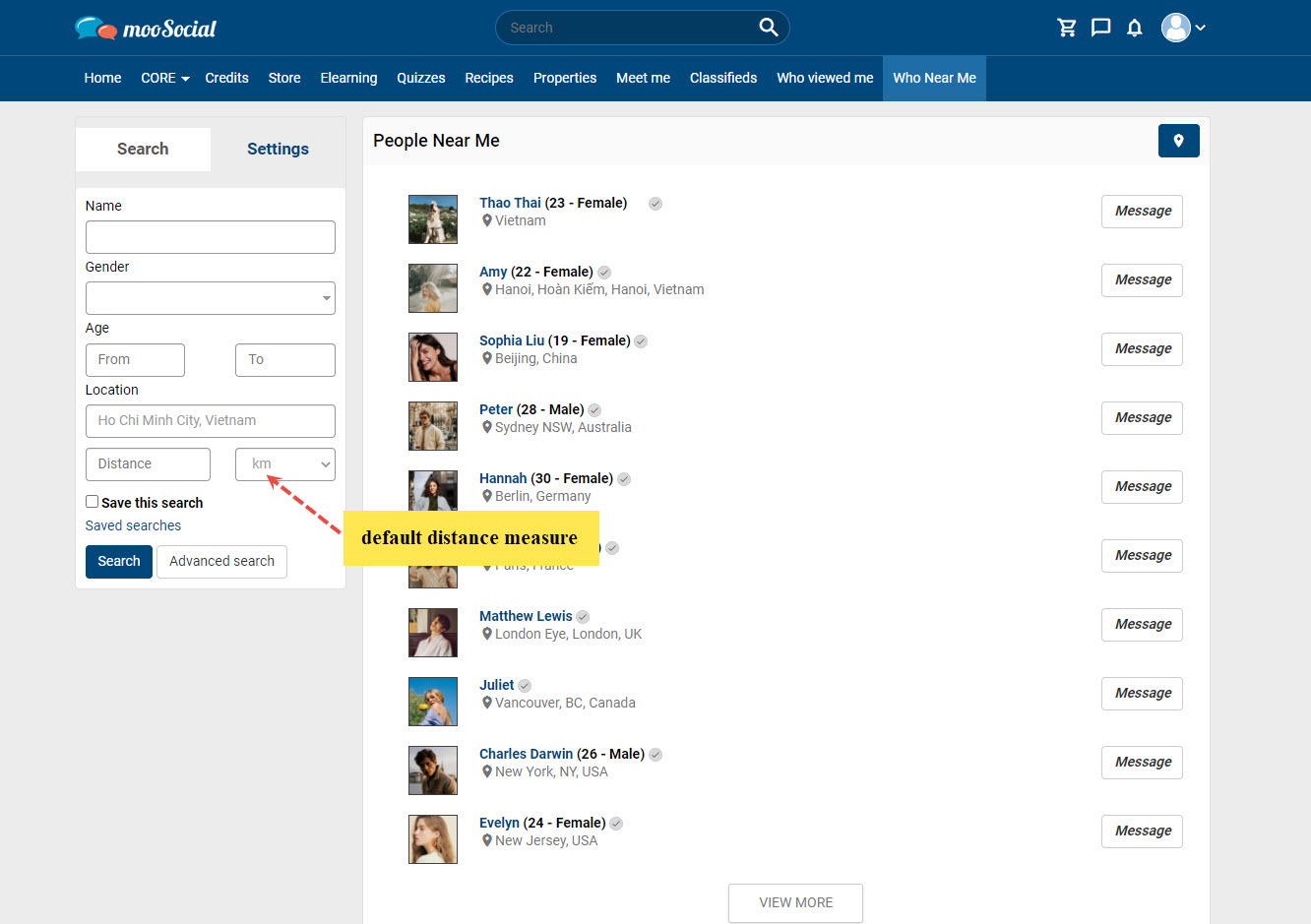 (3) Max distance allow to search: Admin can set the maximum distance allowed for members to search (0 is unlimited)
(4) Default map position: The map will load at this position if the member does not have a location.