This tutorial will show you how to use the PEOPLE NEARBY/WHO NEAR ME plugin to find people nearby.
Go to Who Near Me page.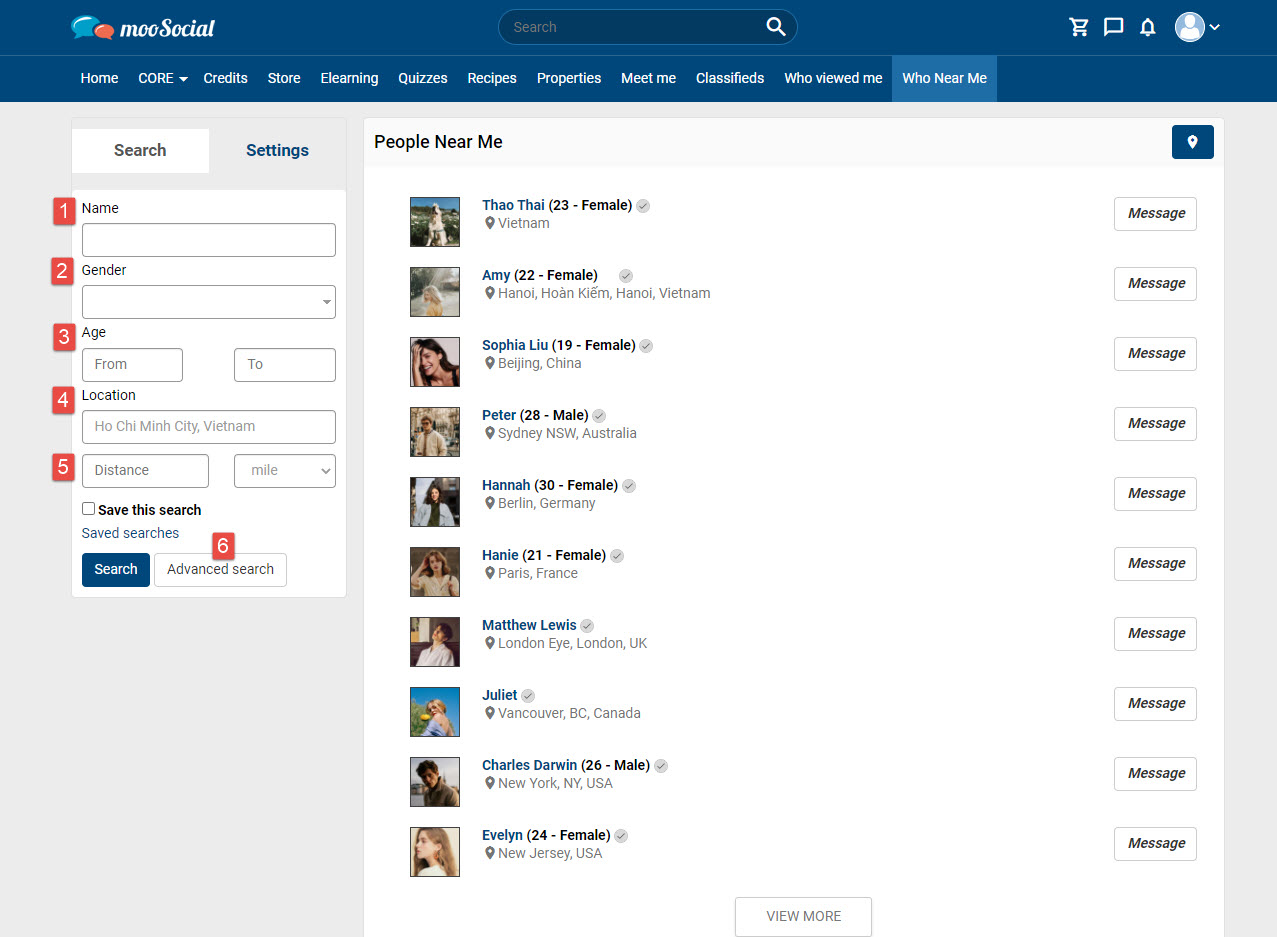 You can search for members by Name, Gender, Age, Location, Radius,..
Input data to these fields: [1], [2], [3], [4], [5], [6] => Click on Search button.
The search results are displayed as a list.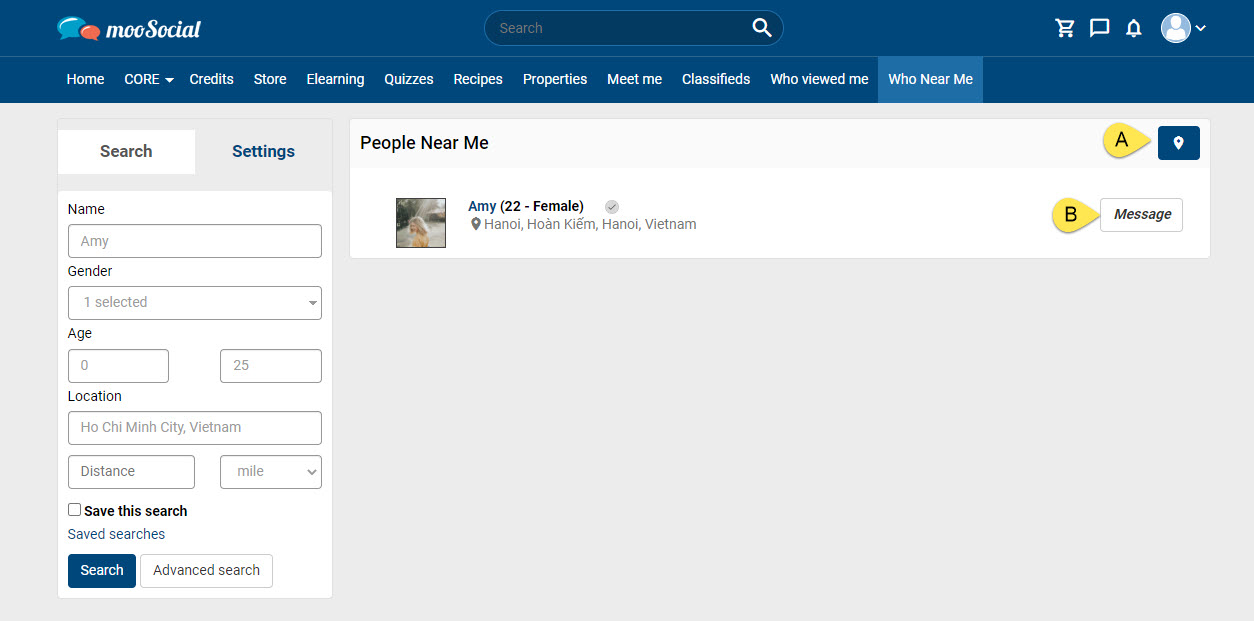 A. Click here to see the nearby people's search results in map view.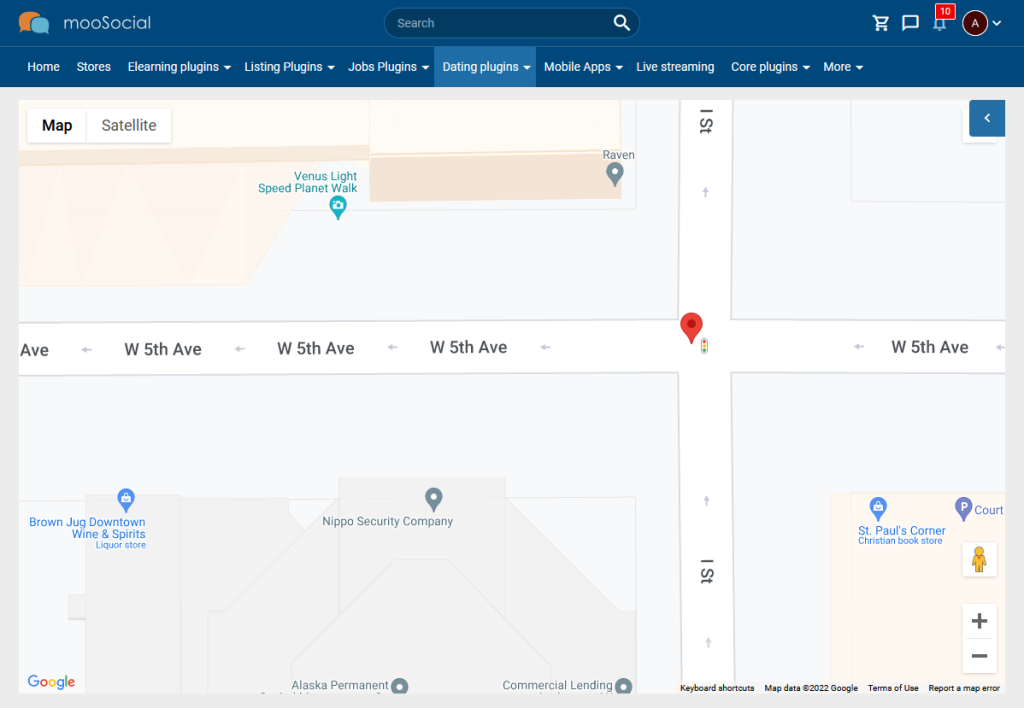 And can back to List view by clicking the List view icon: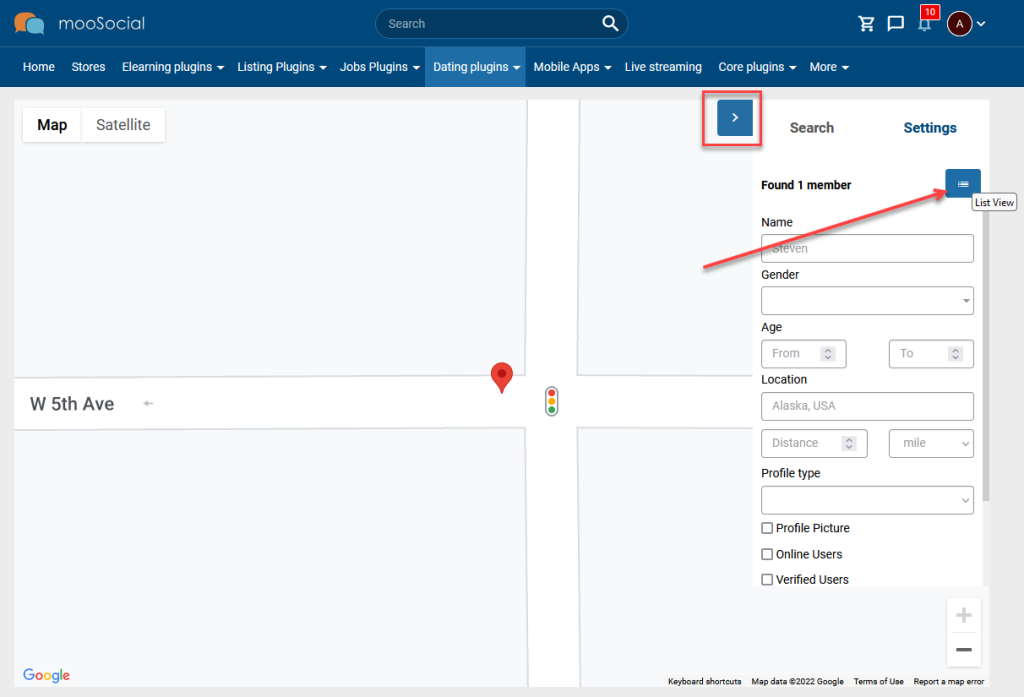 B. To chat with people nearby, click the Message button. => Show the popup to input message and Send Message.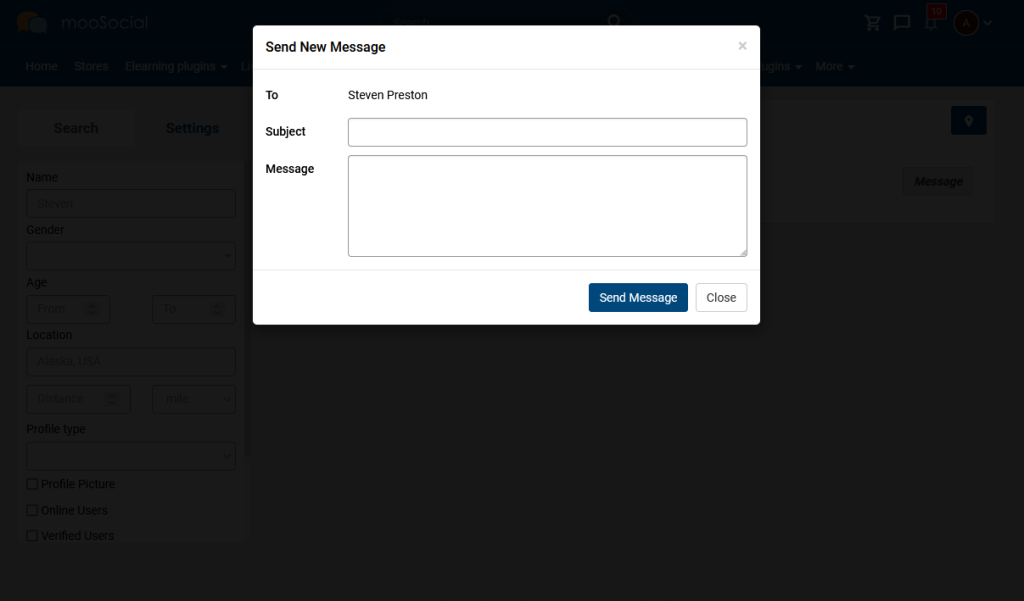 NOTE: Advance Search [6]