This tutorial will describe how the Site Admin activates and creates the Resume View package.
Step 1: (Back-end) Go to Resume => Settings tab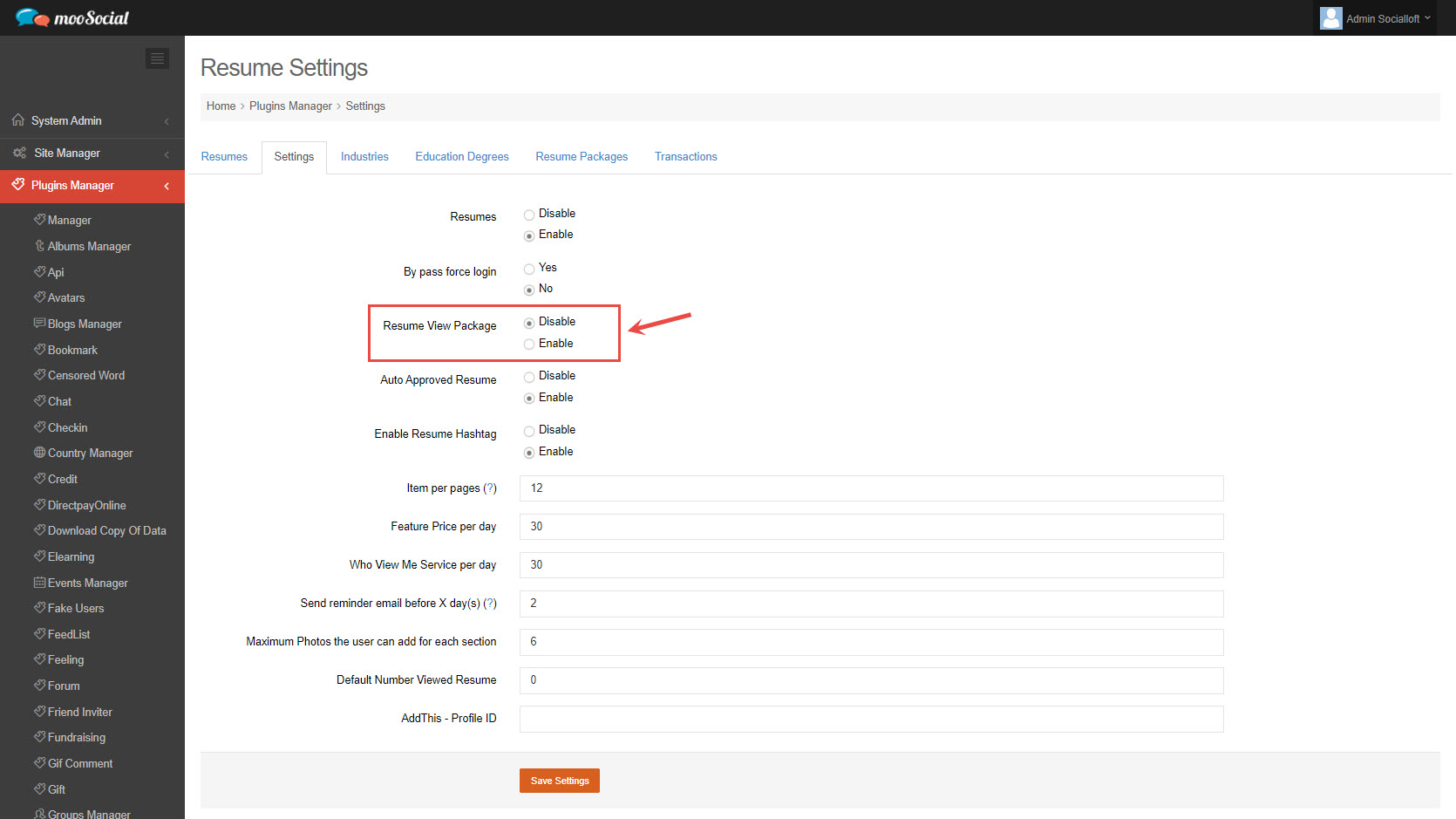 Tick on "Enable" Resume View Package => click on Save Settings button.
Step 2: Go to Resume Packages tab
Click on Add New Resume package button => show pop-up.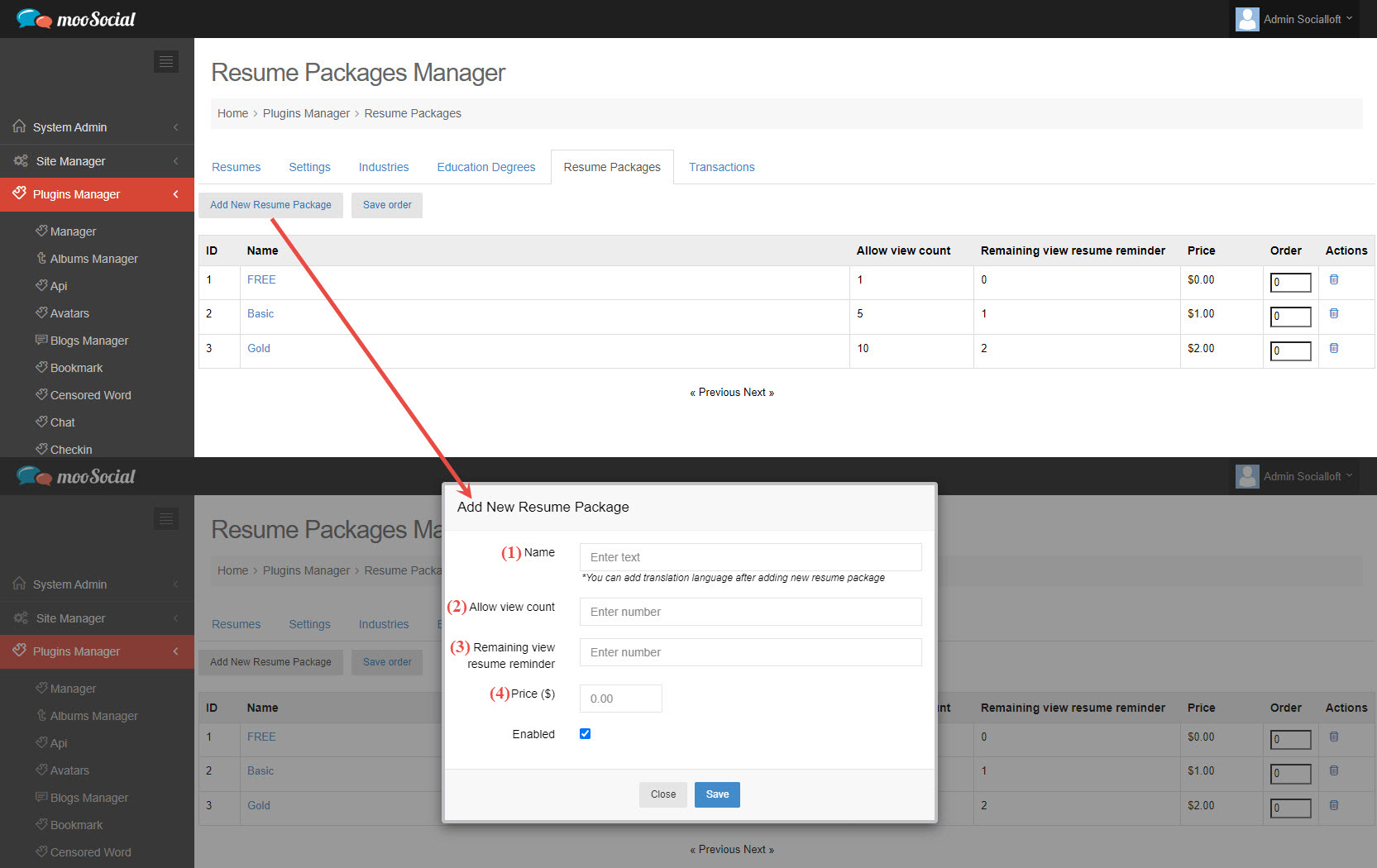 Step 3: Fill in blank fields: (1), (2), (3), (4) => Save button.

Step 4: (Front-end) Go to Resumes
You'll see the Purchase resume view package tab after activation.