Forum plugin allows you to have a signature and automatically include it in your posts and replies.
To create a signature, go to Forum Topics Browse page => click on Signature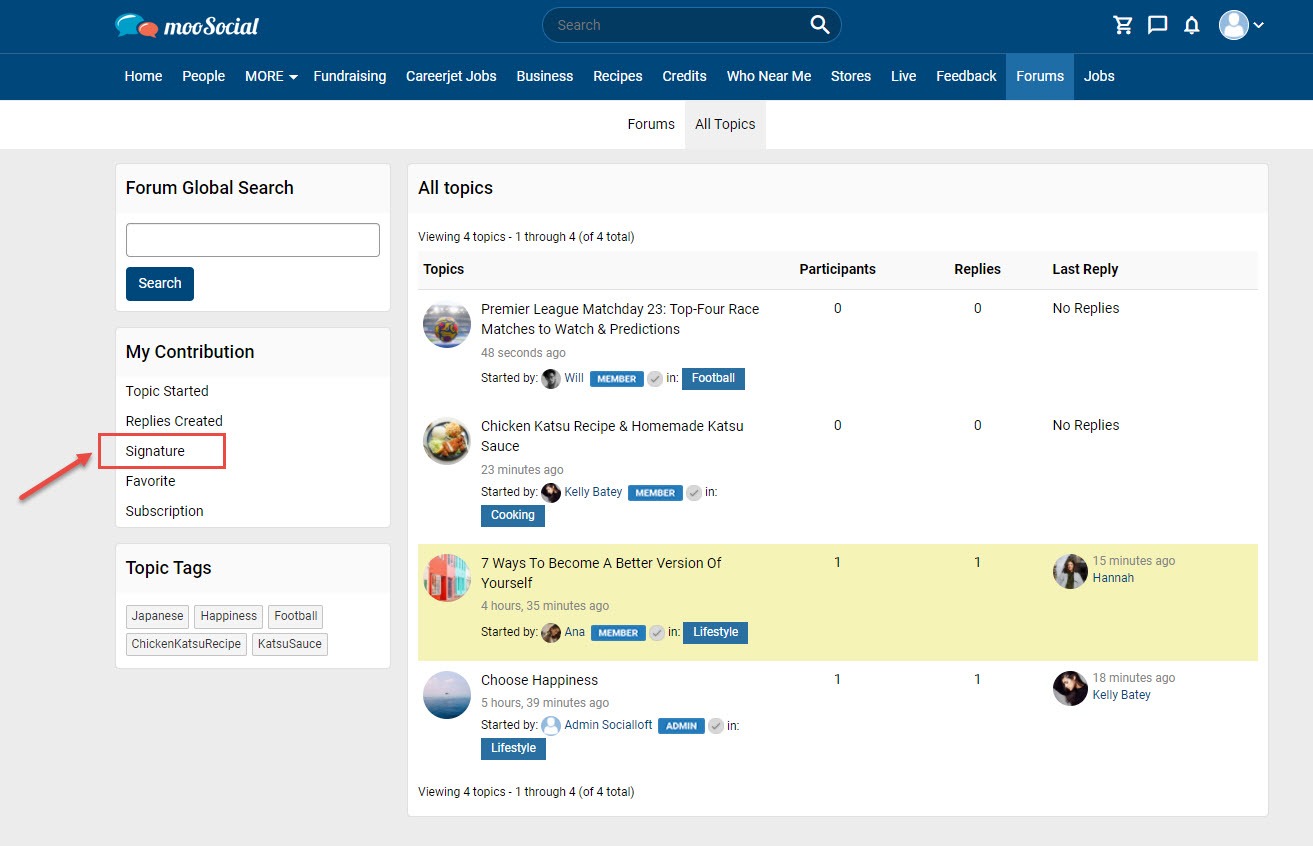 Go to Signature page.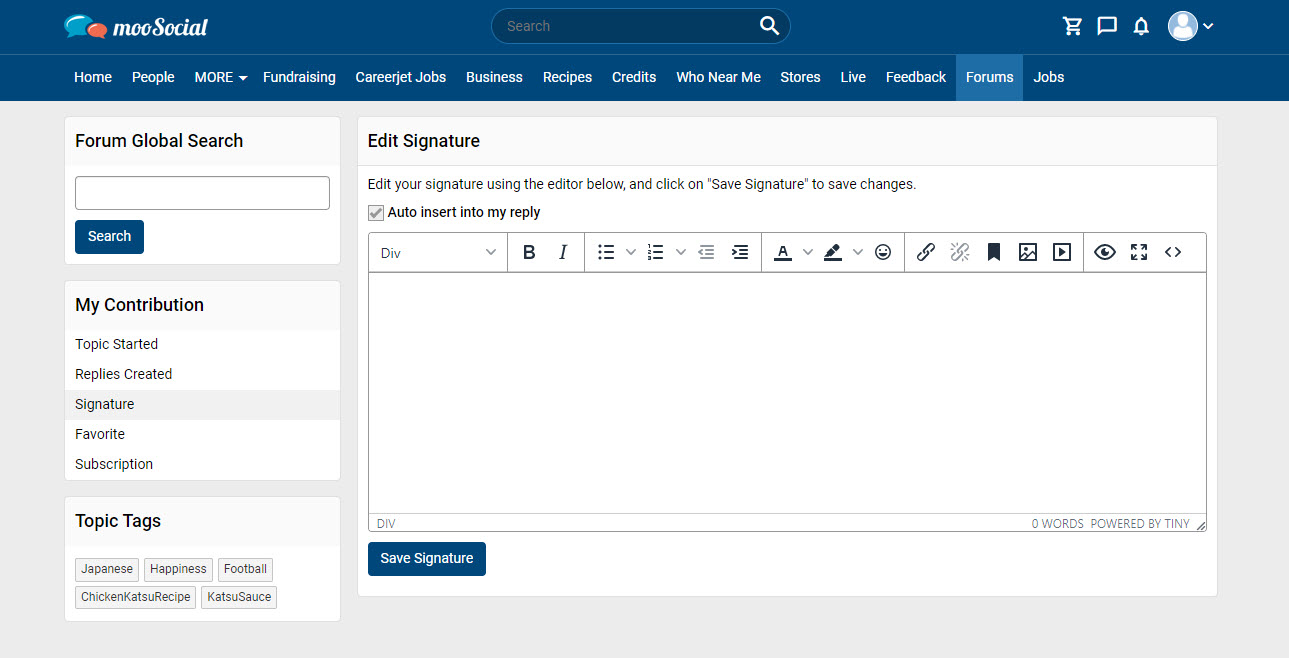 Enter your signature => click on Save Signature button.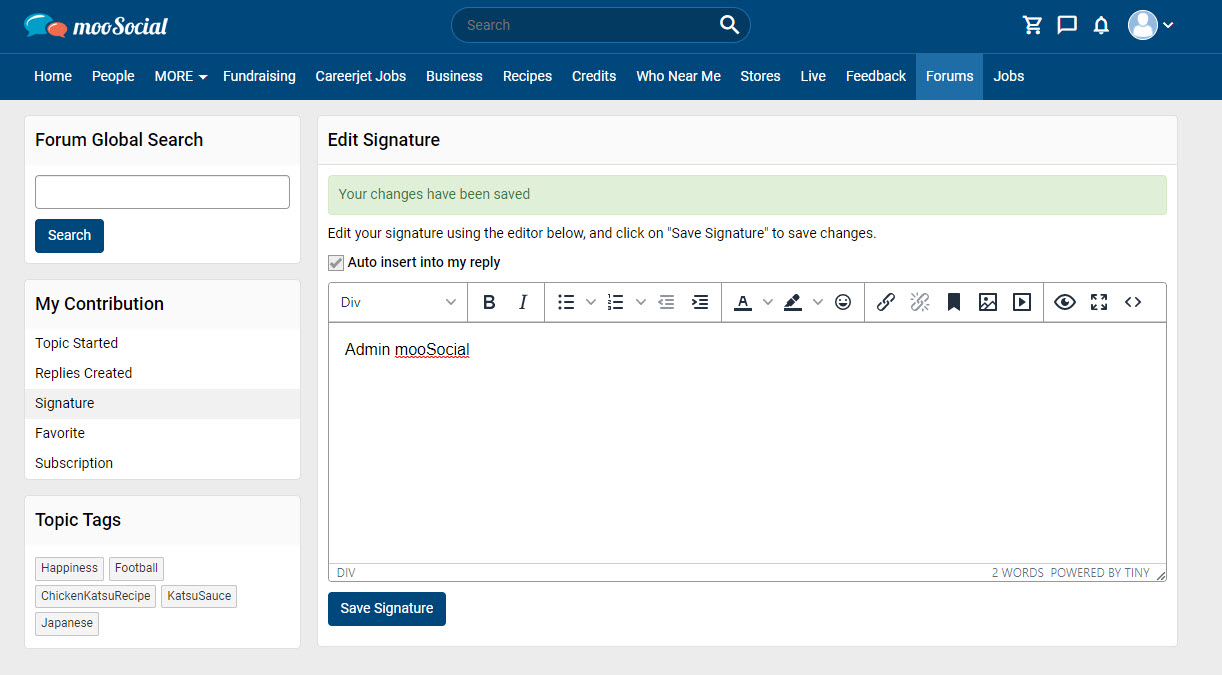 Your posts and replies will have your signature.