Fundraising plugin allows you and your members to create a campaign to raise money for themselves or others. This article will show you how to create a new campaign.
At the Fundraising page, click on Create New Campaign button.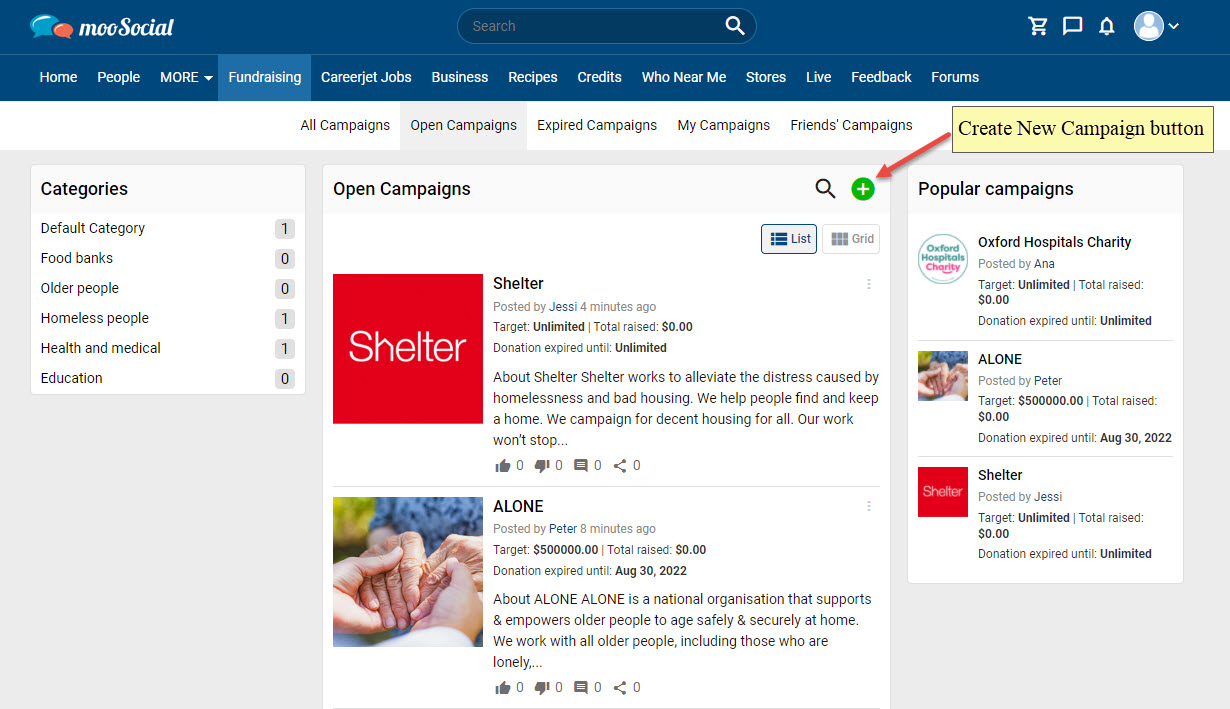 Go to Create New Campaign page.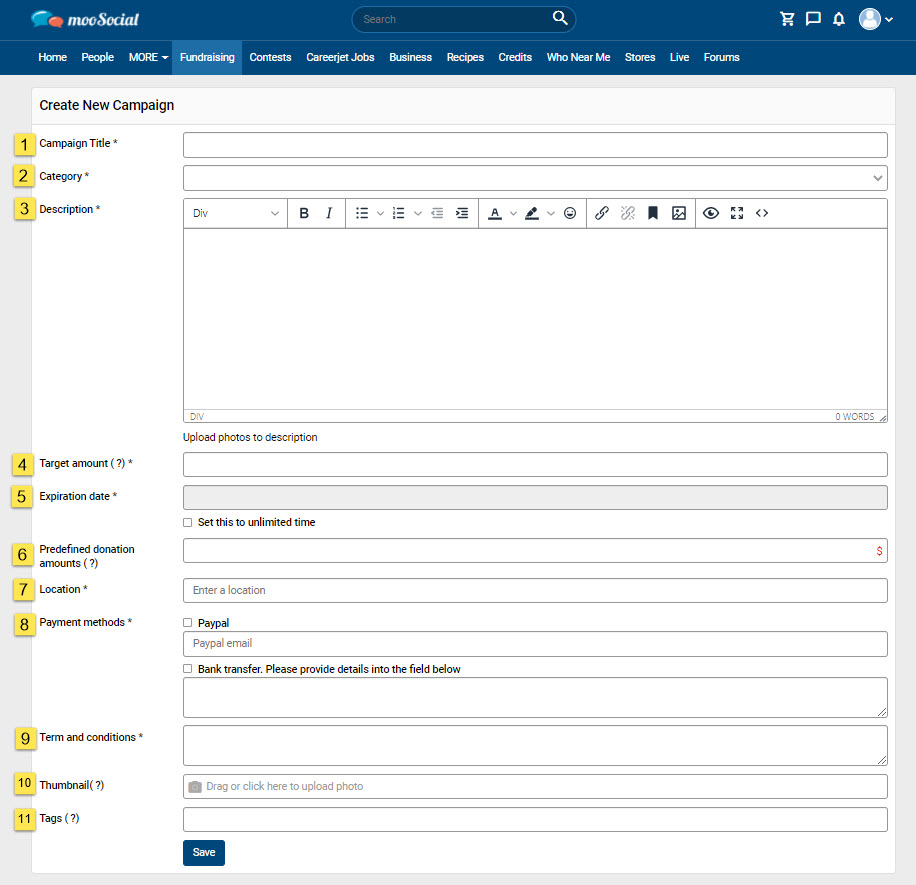 Input data to all required field (*):
        [1] Input Campaign Title (*)
        [2] Select Category (*)
        [3] Input Description (*)
        [4] Target amount (*): Enter 0 for unlimited target.
        [5]  Expiration date (*): If the campaign has unlimited time, tick on the "Set this to unlimited time" checkbox.
        [6]  Predefined donation amounts (optional)
        [7] Location (*):  Enter campaign address
        [8] Payment methods (*): Users can choose both options (Paypal and Bank Transfer/ Pay Offline) for the campaign.
        [9] Term and conditions (*): Enter term and conditions for the campaign
        [10] Thumbnail (optional)
        [11] Tags (optional)
=> Click on Save button.
Go to Fundraising details page after creation.