The Video Upload plugin includes an Auto-play feature that allows the uploaded video to start playing automatically when the page loads. If this feature is not enabled, Site Members must start the video manually.
Follow the steps below to know how to enable this feature.
Step 1: Access to Admin Dashboard => Plugin Manager => Upload Video => Settings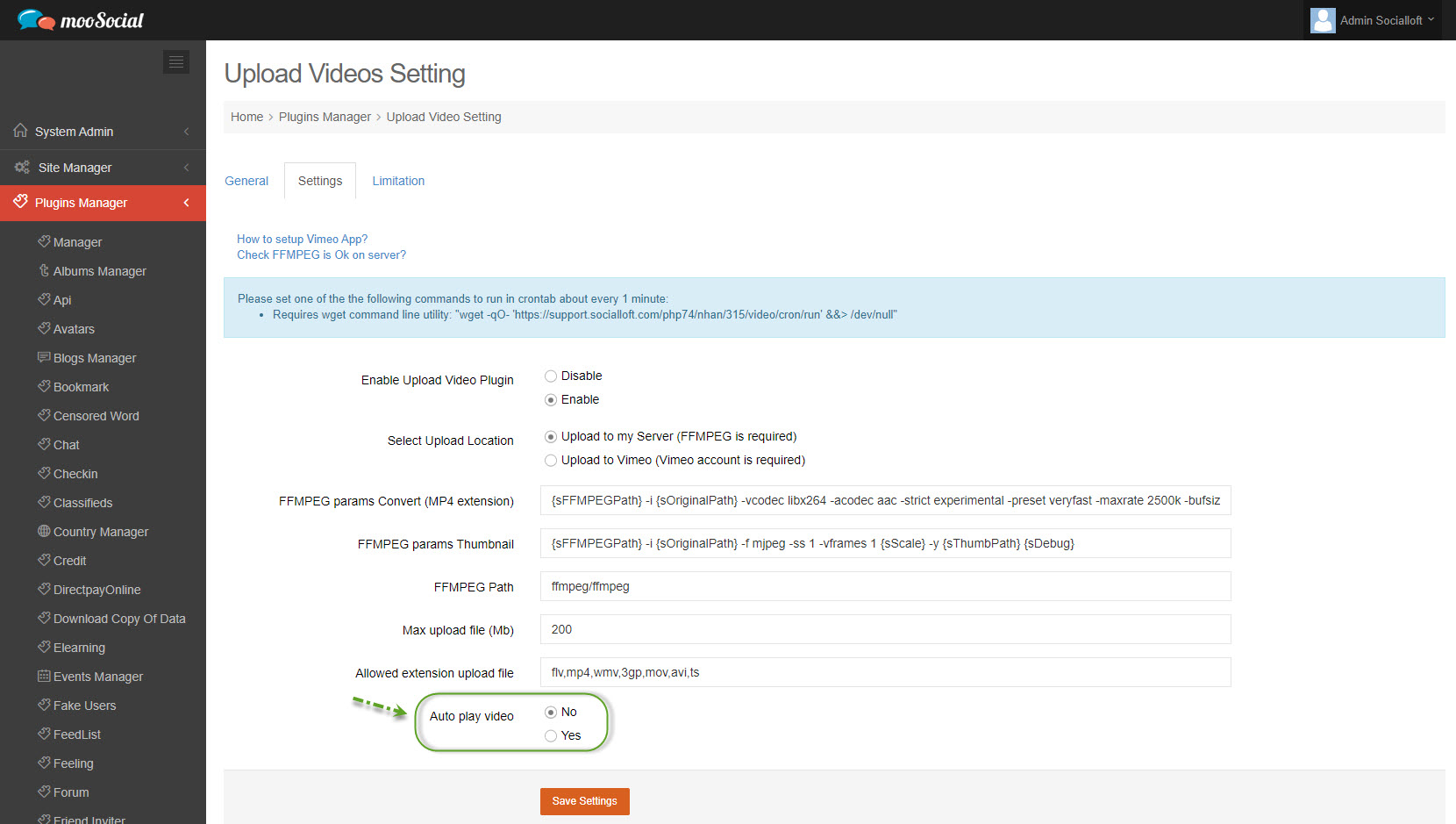 Step 2: Tick on "Yes" option.
Step 3: Click the Save Settings button.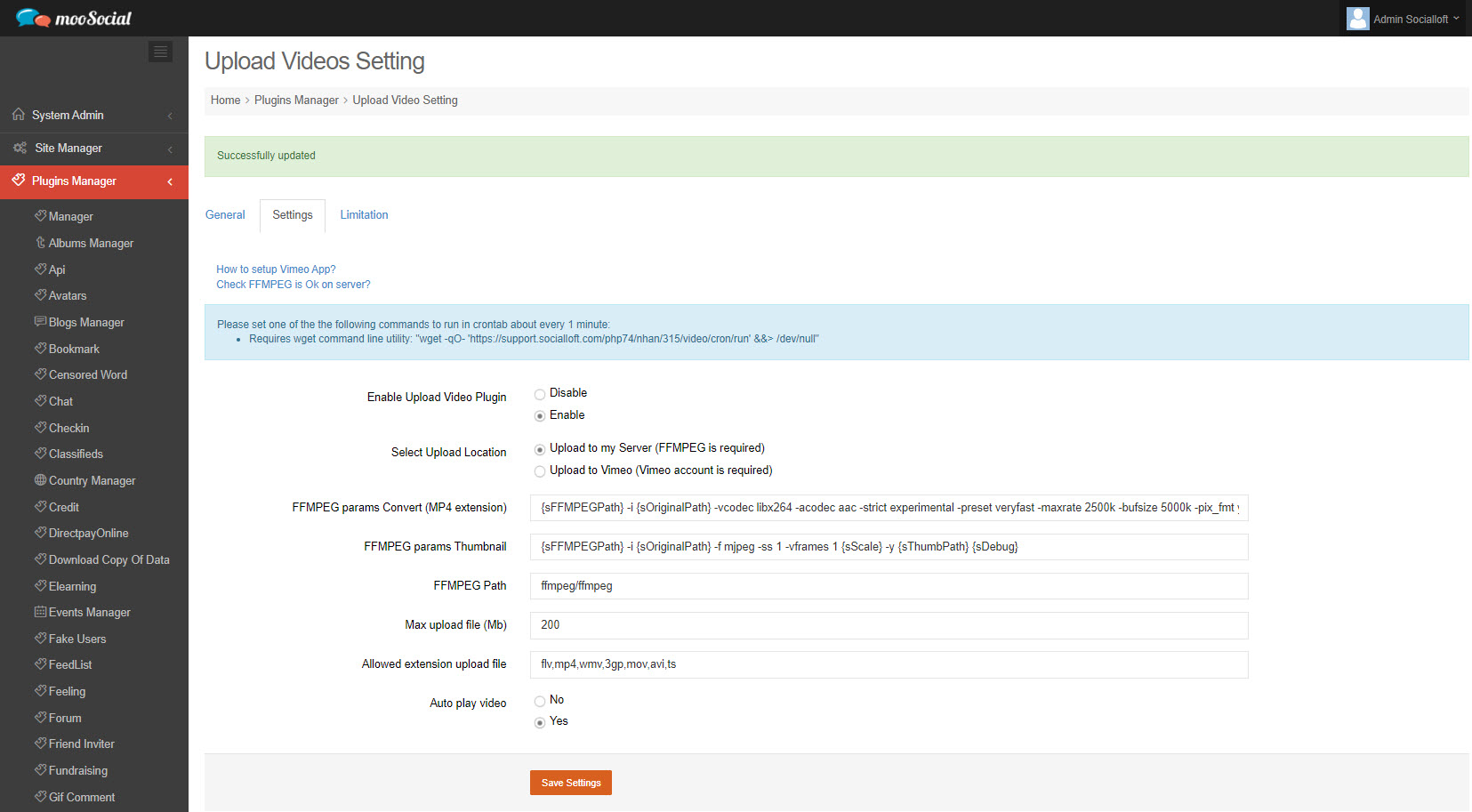 Now, auto-play is enabled. Hopefully, this tutorial was helpful.