The Video Upload plugin allows the Site Administrator to specify the location of the uploaded videos (Server or Vimeo Account). Follow this guide for more information.
NOTE: To use this feature, you must first generate an API key (How to create API keys for Vimeo ?)
(Back-end) Access to Admin Dashboard => Plugin Manager => Upload Video => Settings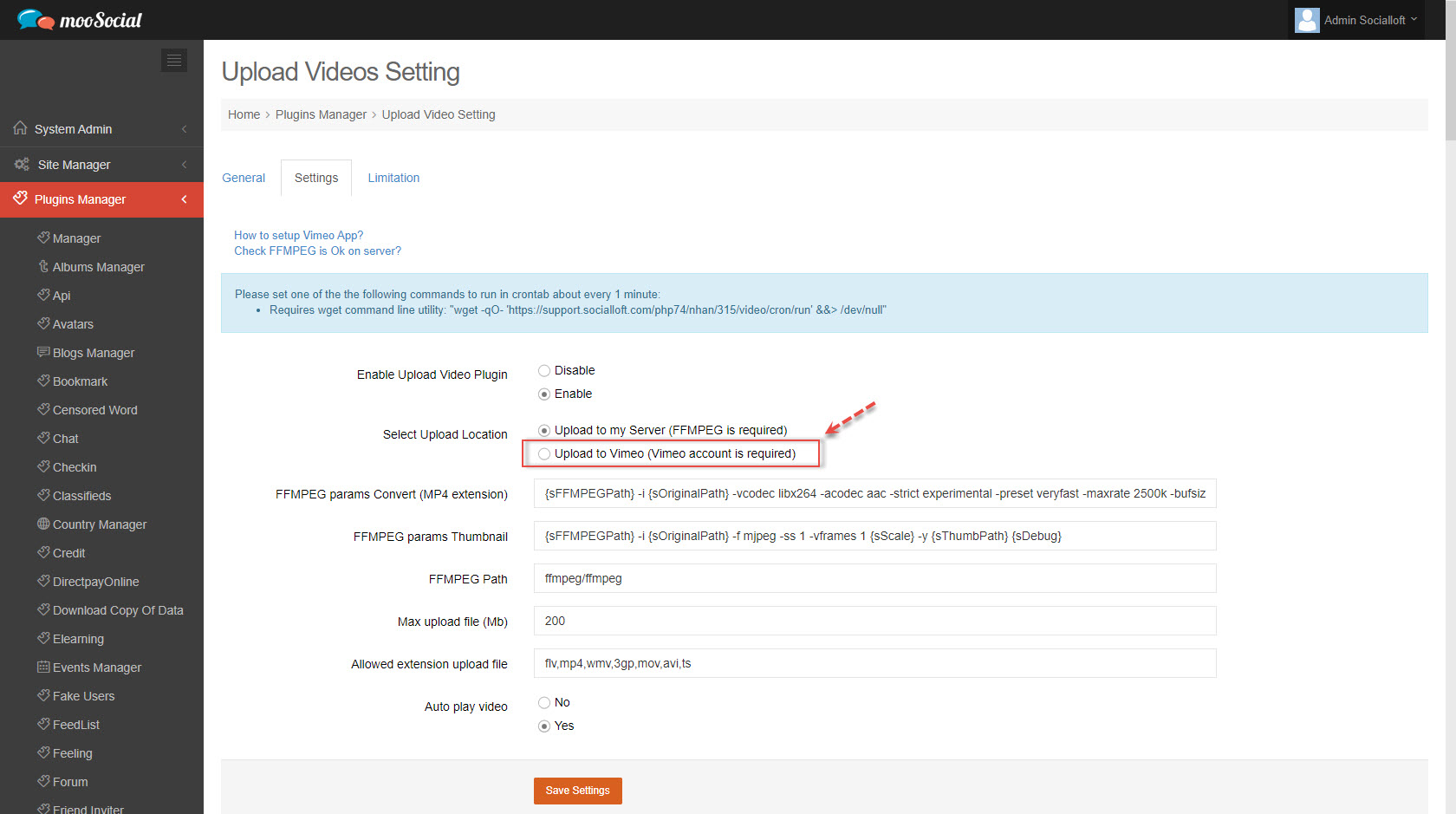 Tick the "Upload to Vimeo" field => show expand.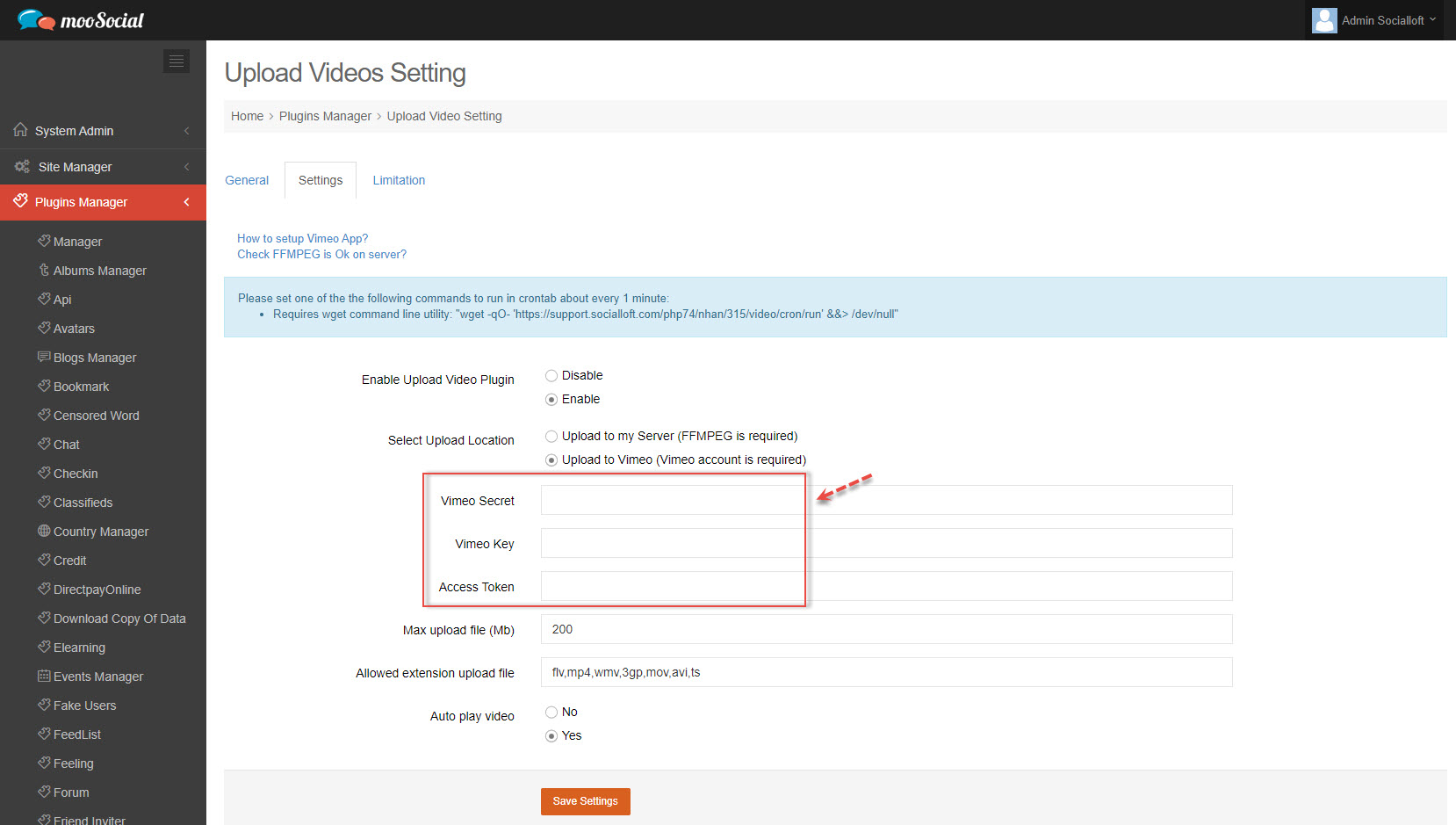 Enter Vimeo Secret, Vimeo Key and Access Token => Click the Save Settings button.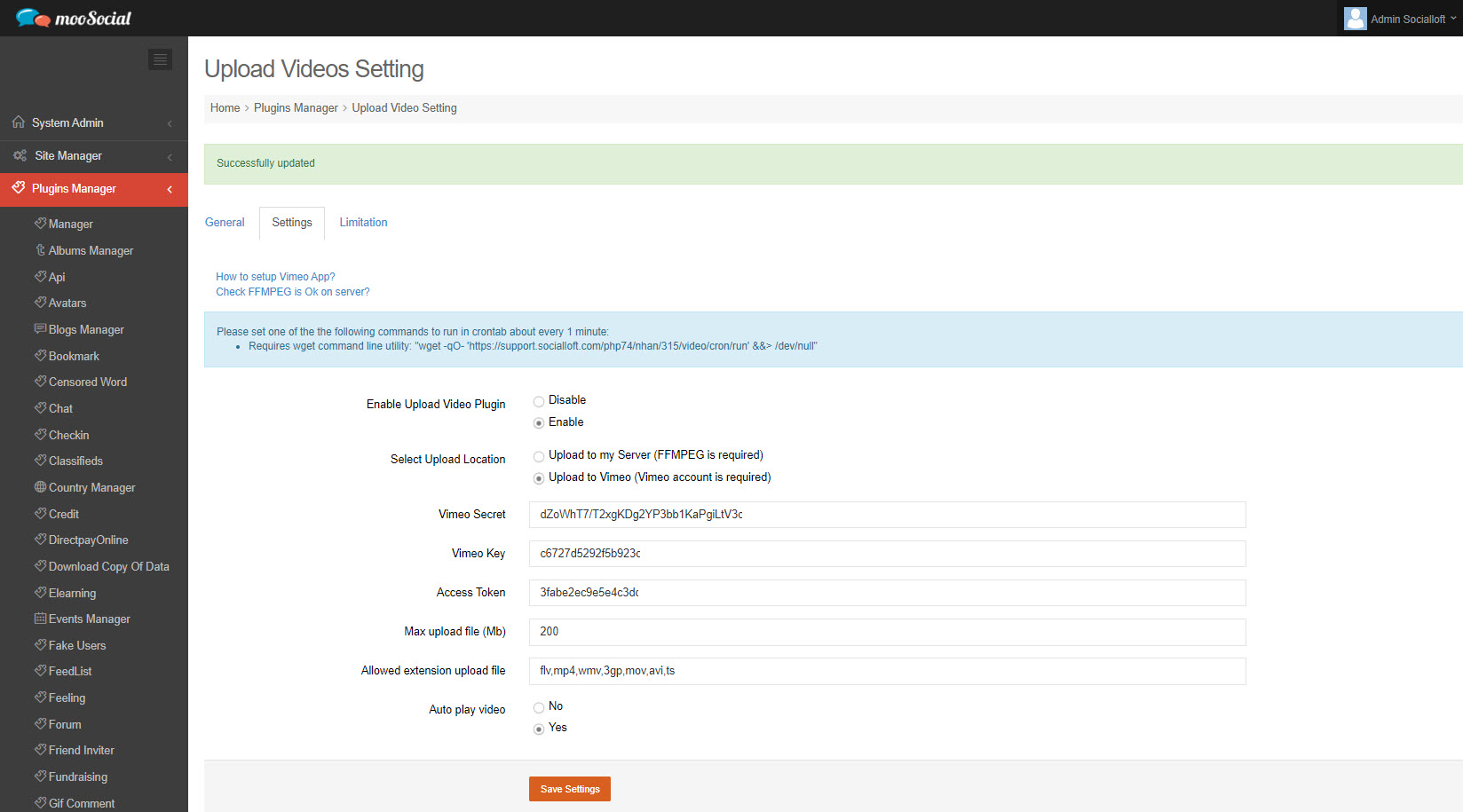 (Front-end) Select the video you want to upload => Click the Save button.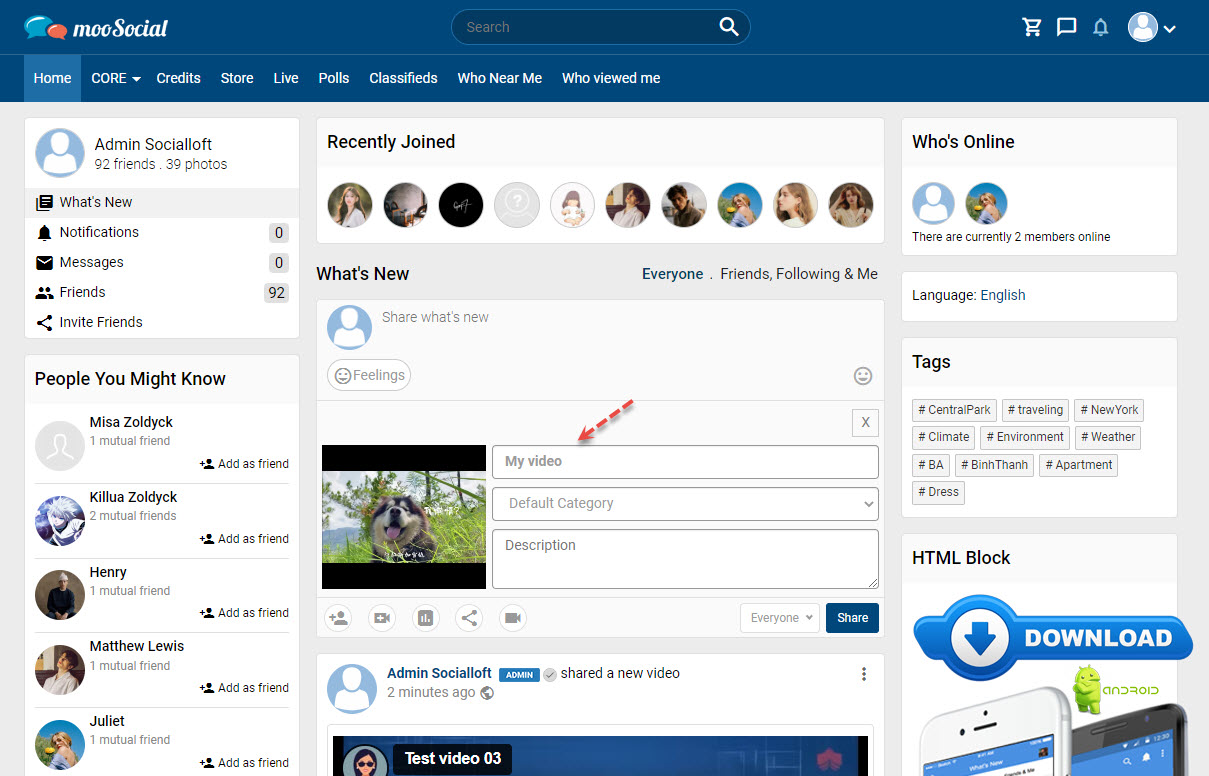 Your uploaded video will be visible on both the mooSocial website and your Vimeo account.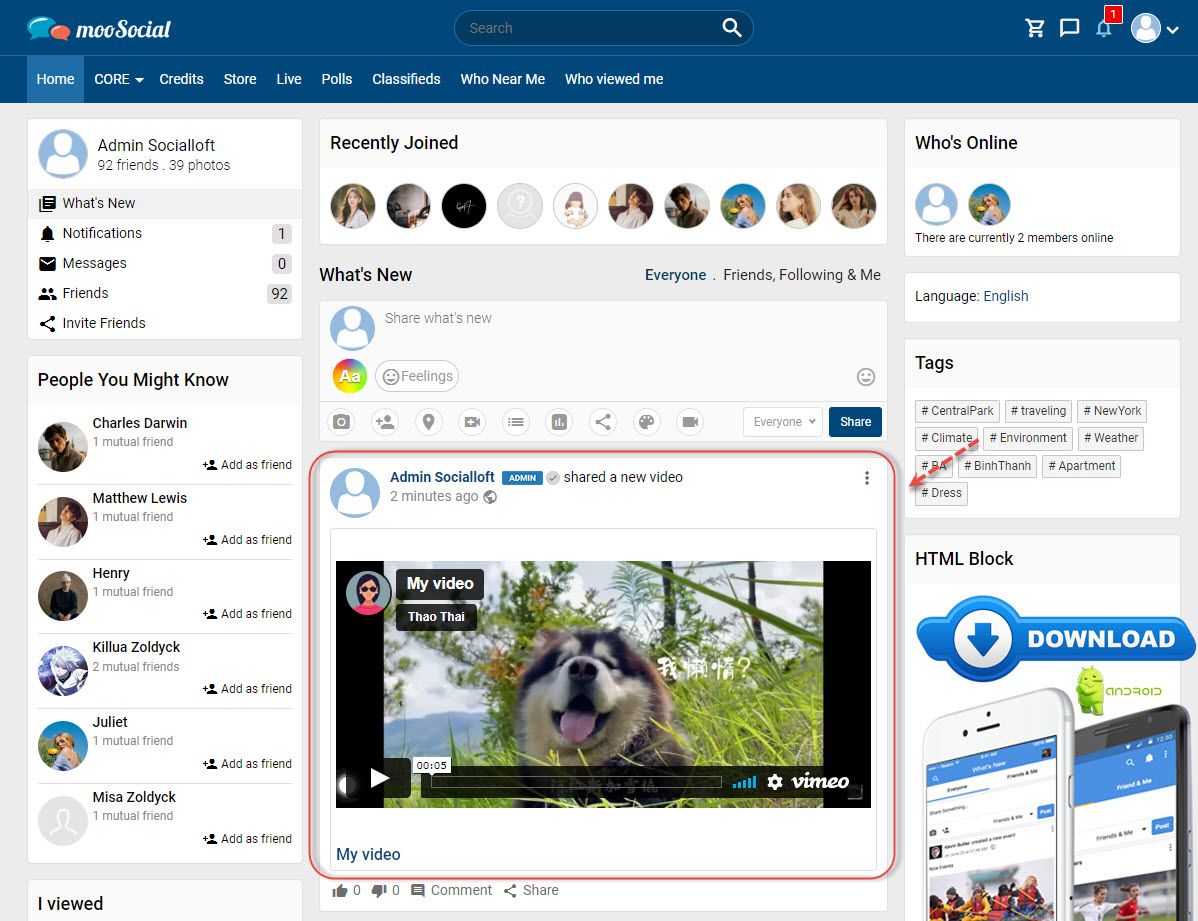 Home page

Vimeo account