To use the Profile Rating plugin, the Site Admin must first drag and drop the Reviews & Ratings widget into the front-end. To understand how to do it, follow the steps below.
(Back-end) Access to Admin Dashboard => Site Manager => Theme Manager => Layout Editor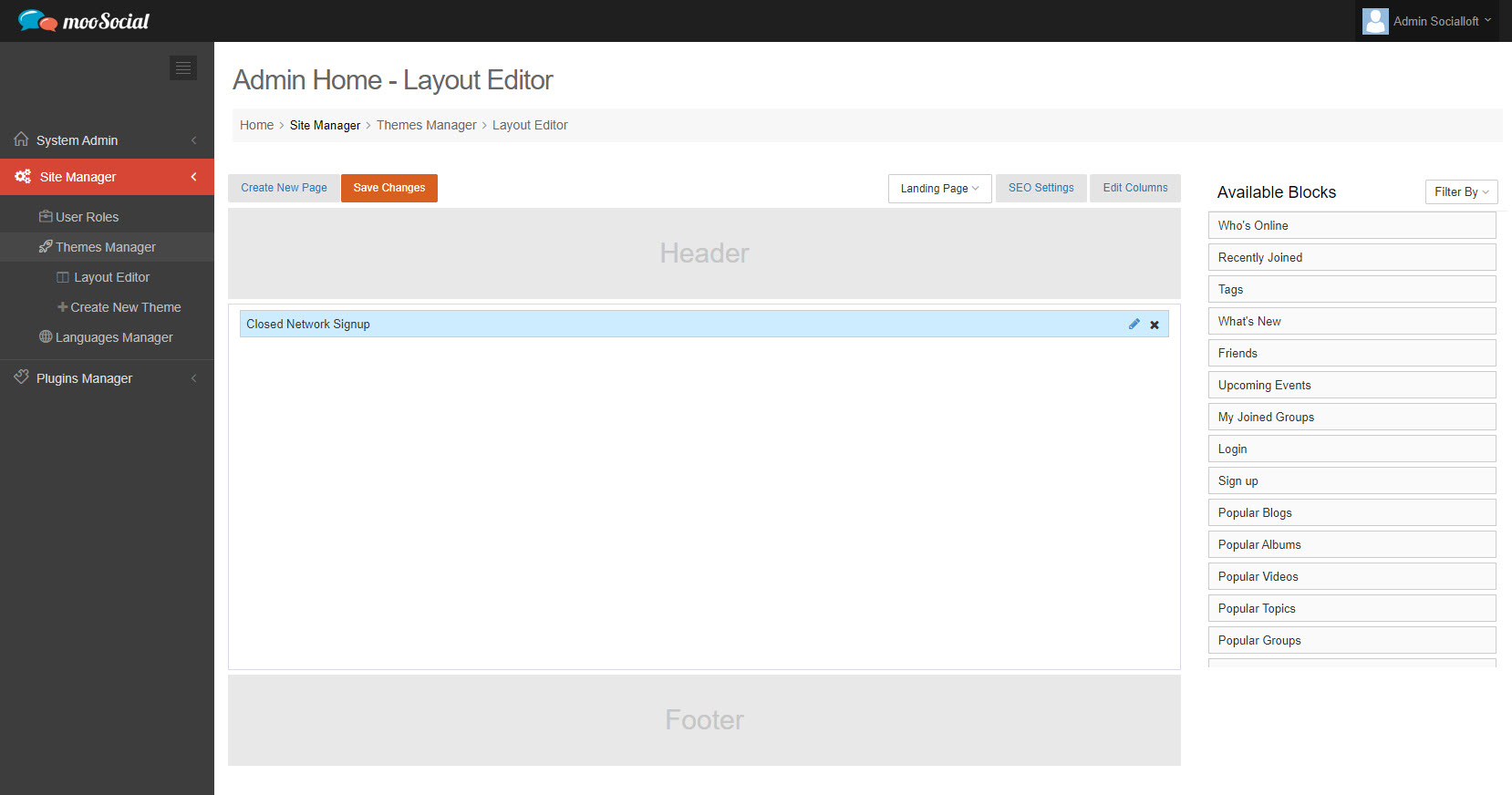 Select the page where you want to put the widget (in this tutorial will be the Profile page).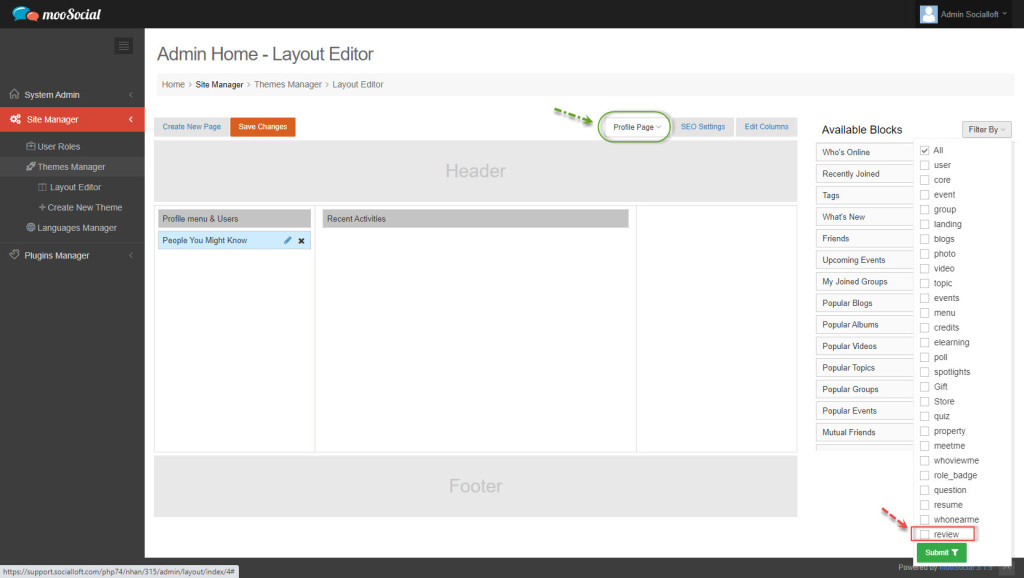 Filter the review widget by checking on review => Submit button.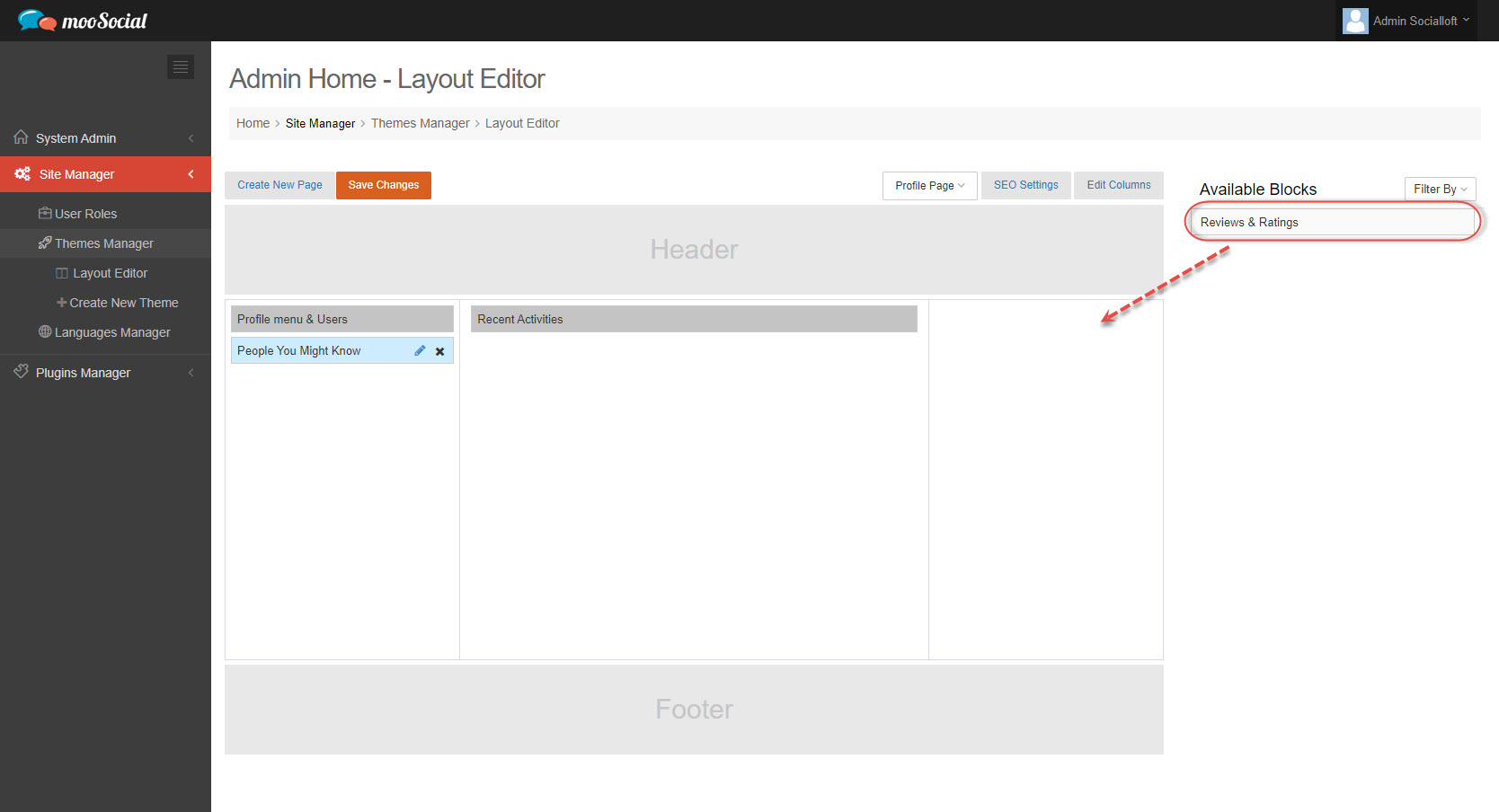 Drag and drop Reviews & Ratings widget => show pop-up

Edit component information => Click the Save changes button.

Your changes have been saved.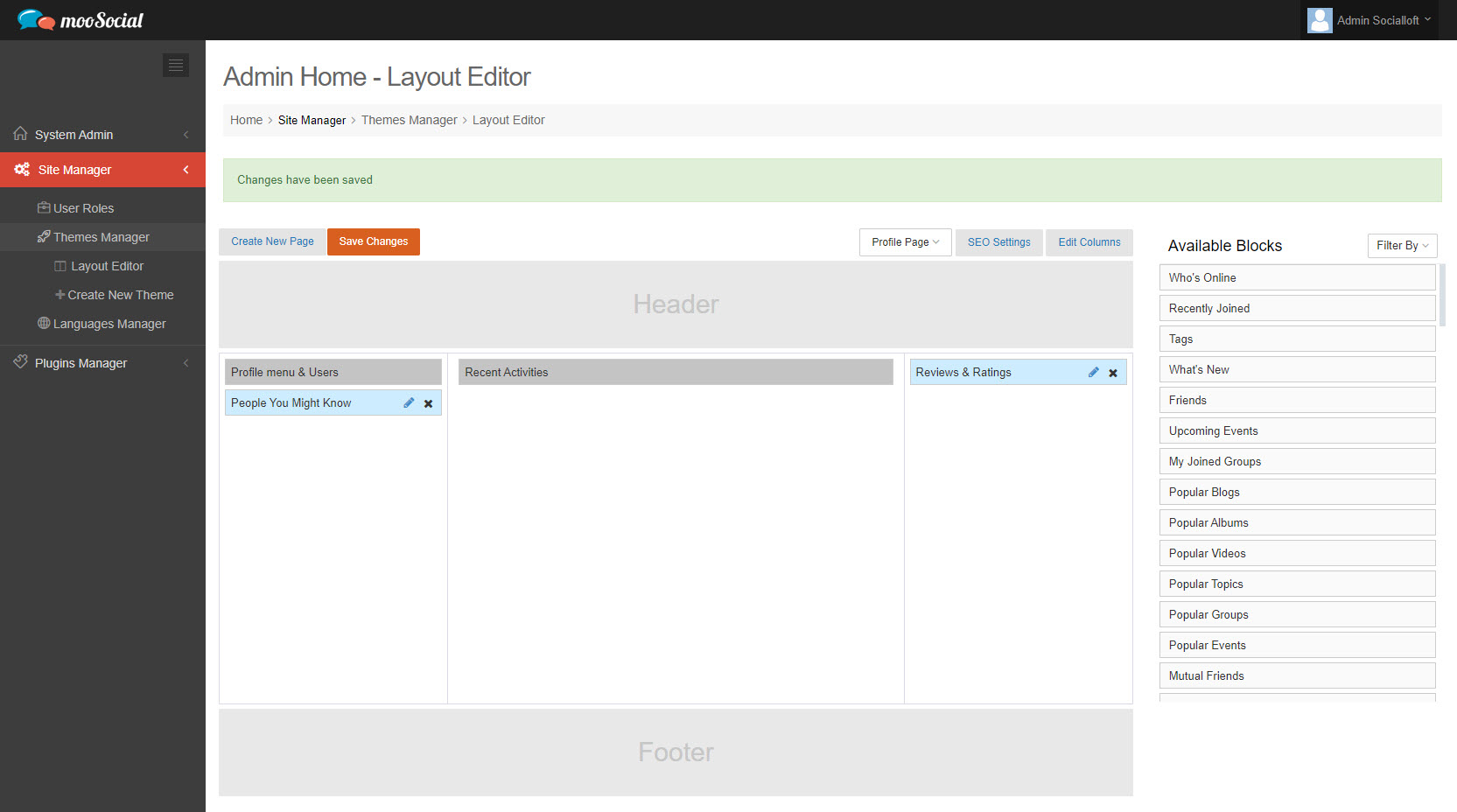 (Front-end) Go to the User Profile page: you will see the Reviews & Rating widget.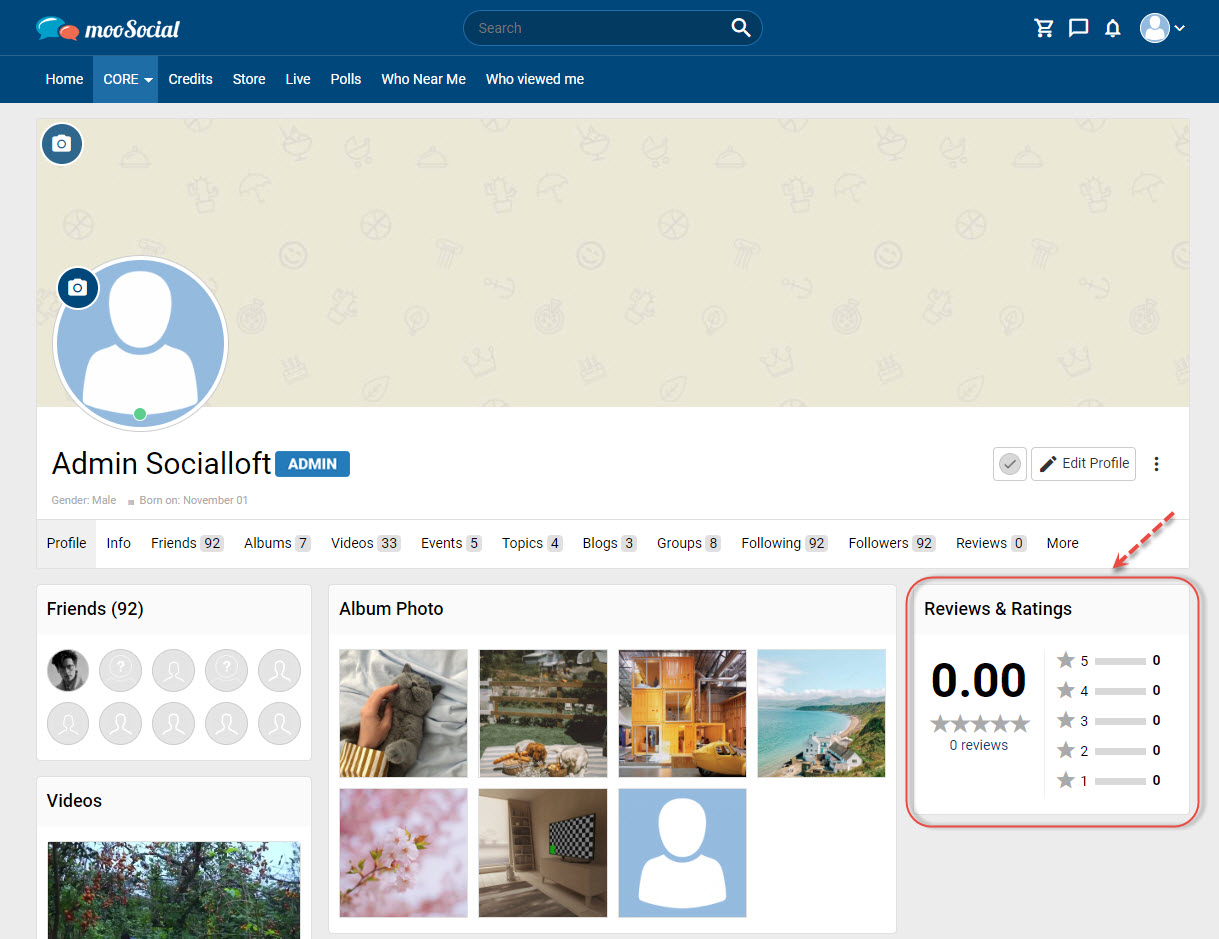 Enjoy it.