MooSocial users can use the Profile Rating plugin to review and rate each other's profiles. In this article, we'll share you how to post a profile review.
Step 1: Go to others Profile page
Before that, please make sure Profile Rating is activated on user profile page How to activate the Profile Rating plugin?.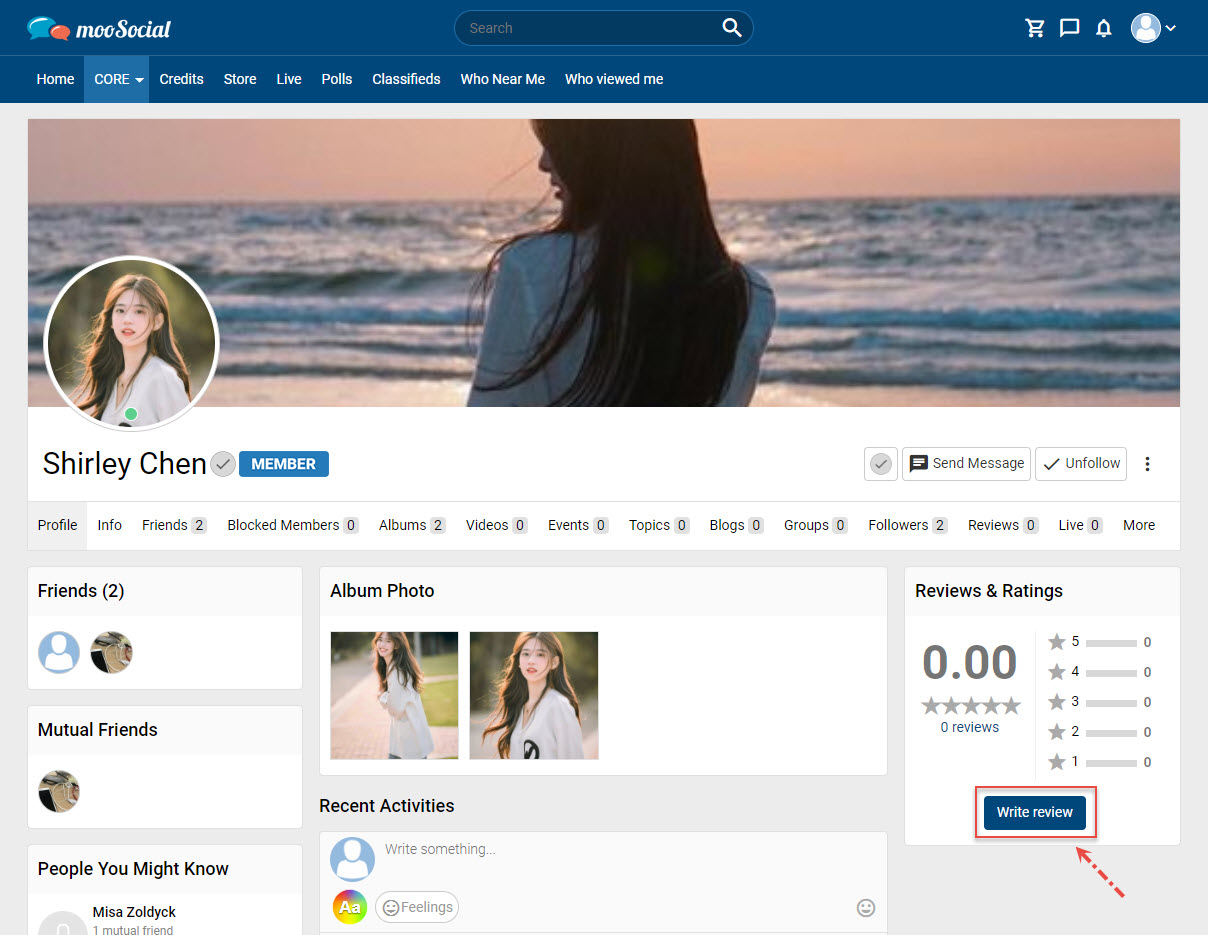 Step 2: Click the Write review button in the 'Reviews & Ratings' section => show pop-up.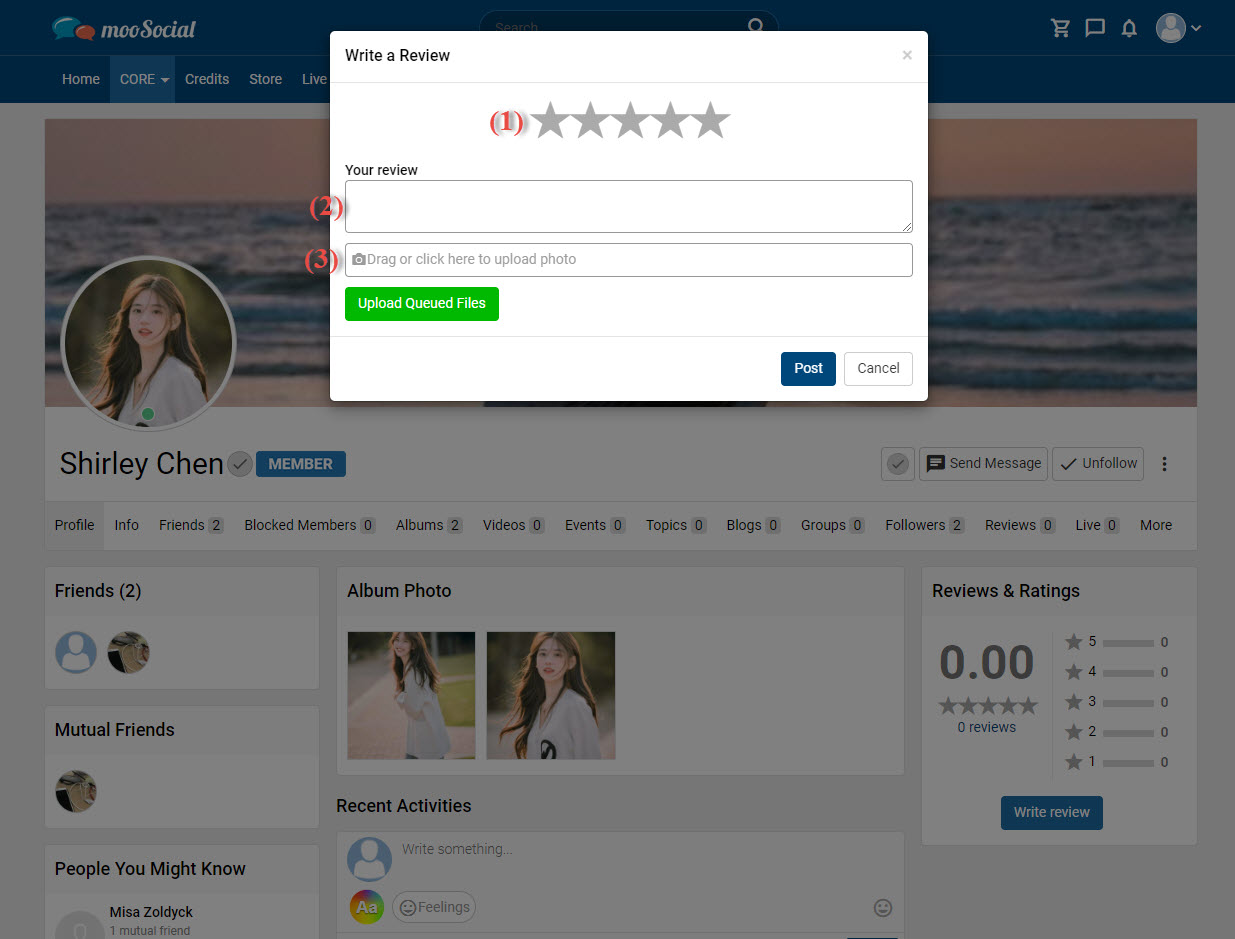 Step 3: Fill in the blank fields:      
                  [1] Select a star rating.
                  [2] Enter your review content.
                  [3] Click here to upload photos (optional field).

=> Click the Post button to submit a review. You will see your review on the Reviews tab.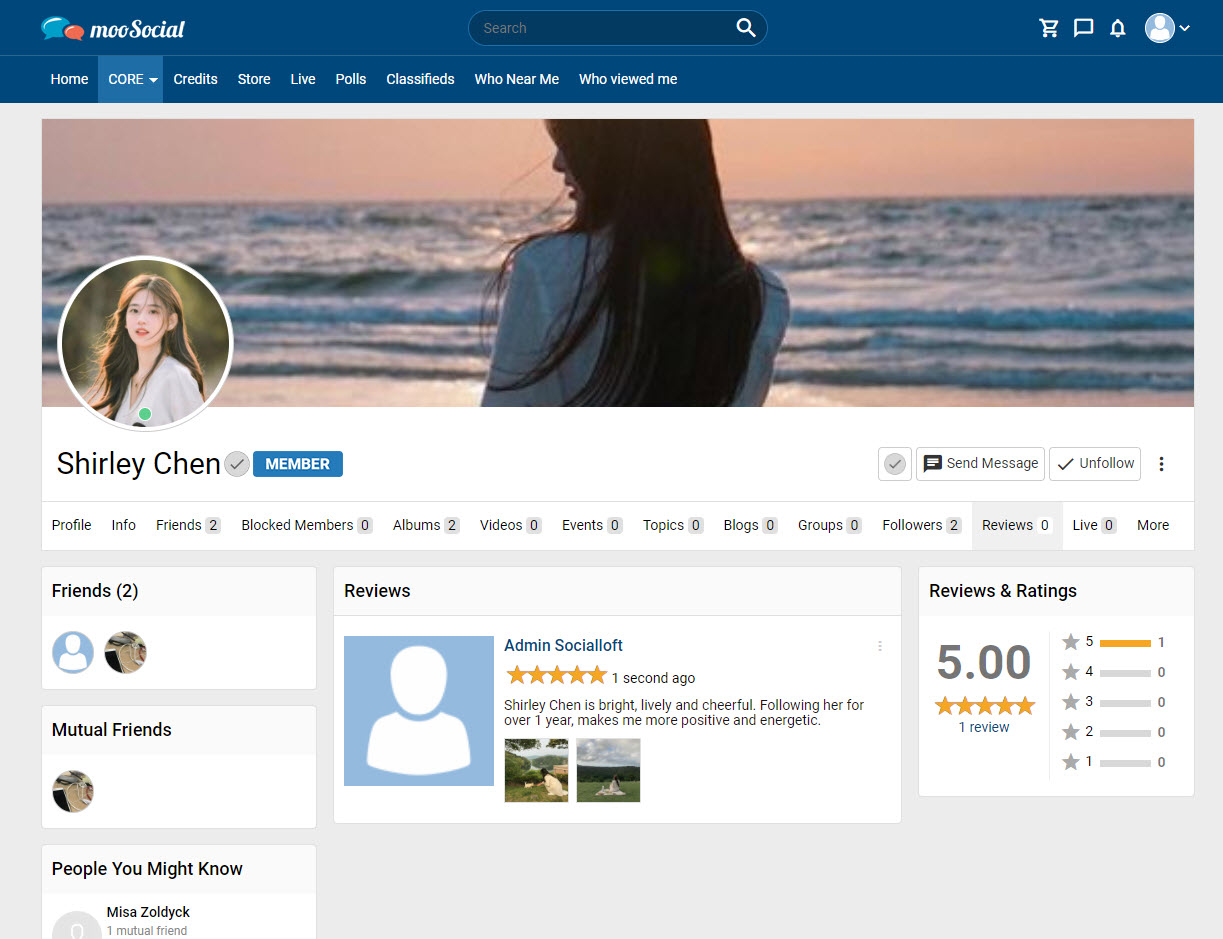 Step 4: Edit/ delete the submitted review by clicking the 3 dots icon.