The Who Viewed Me plugin includes a notification feature that notifies site members when other members visit their profile. This article will walk you through the process of enabling the "Who viewed me" notification.
(Back-end) Access to Admin Dashboard => Plugin Manager => Who viewed me => Settings.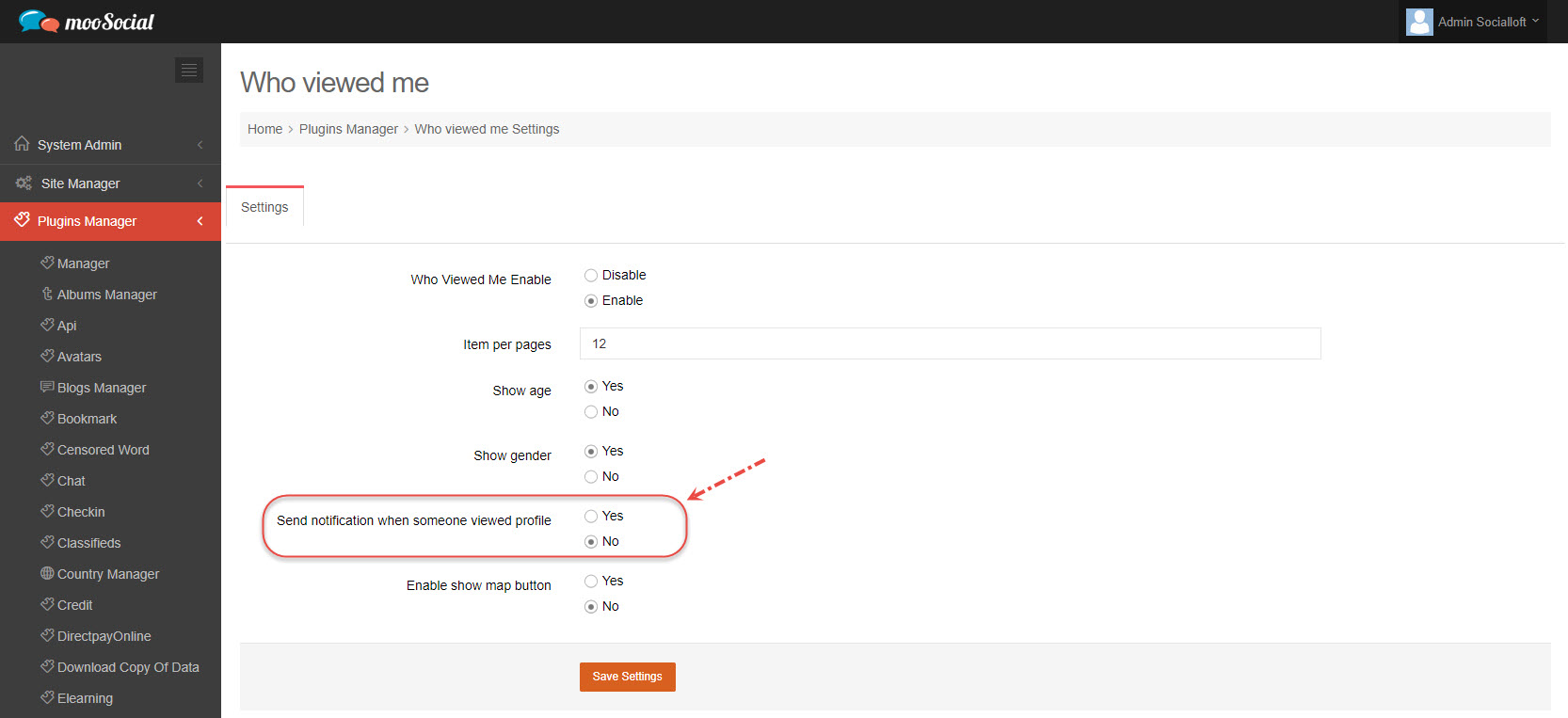 Tick on Yes option => Click the Save Settings button.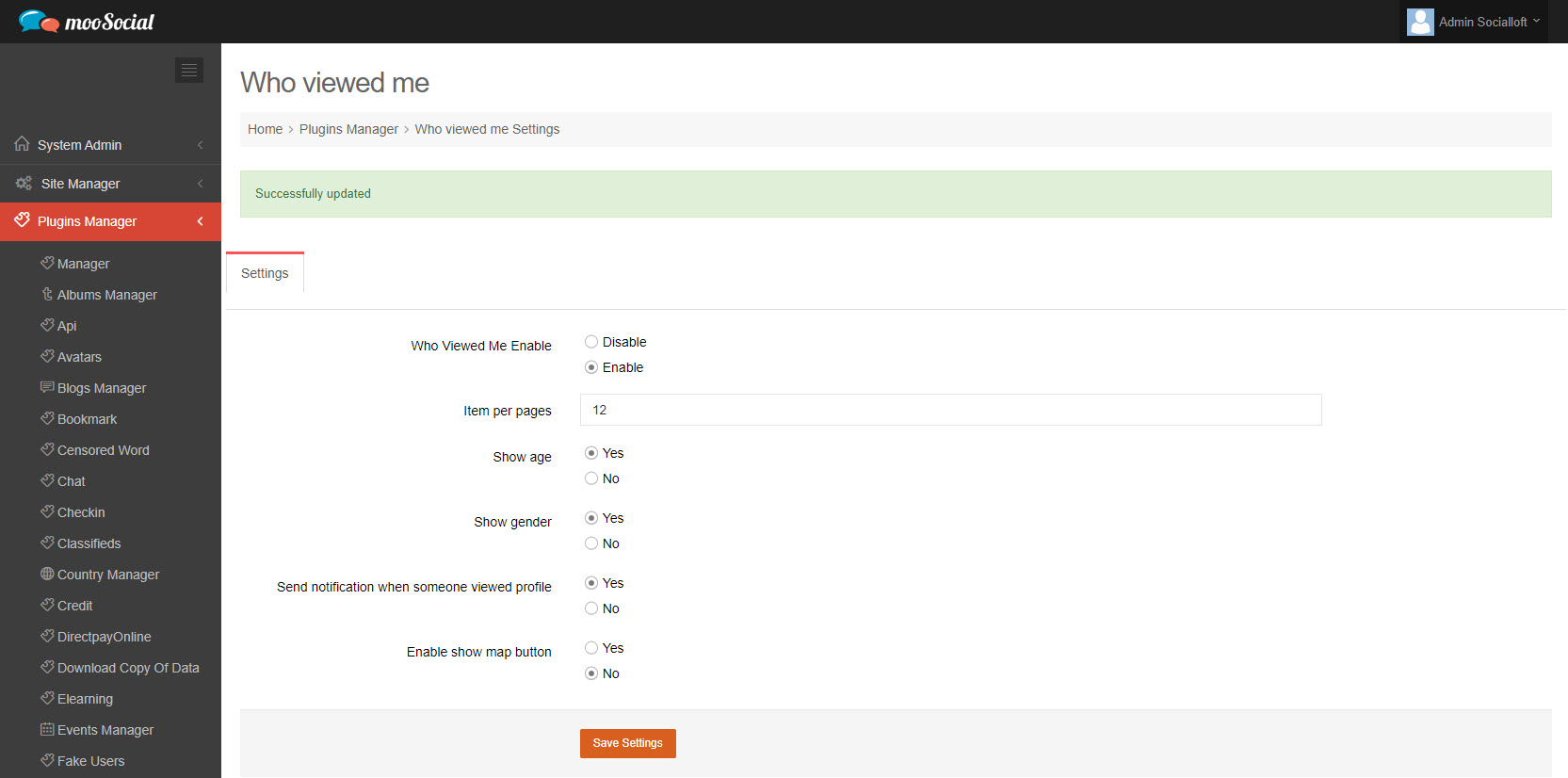 (Front-end) Every time other members view your profile page, you will receive a notification.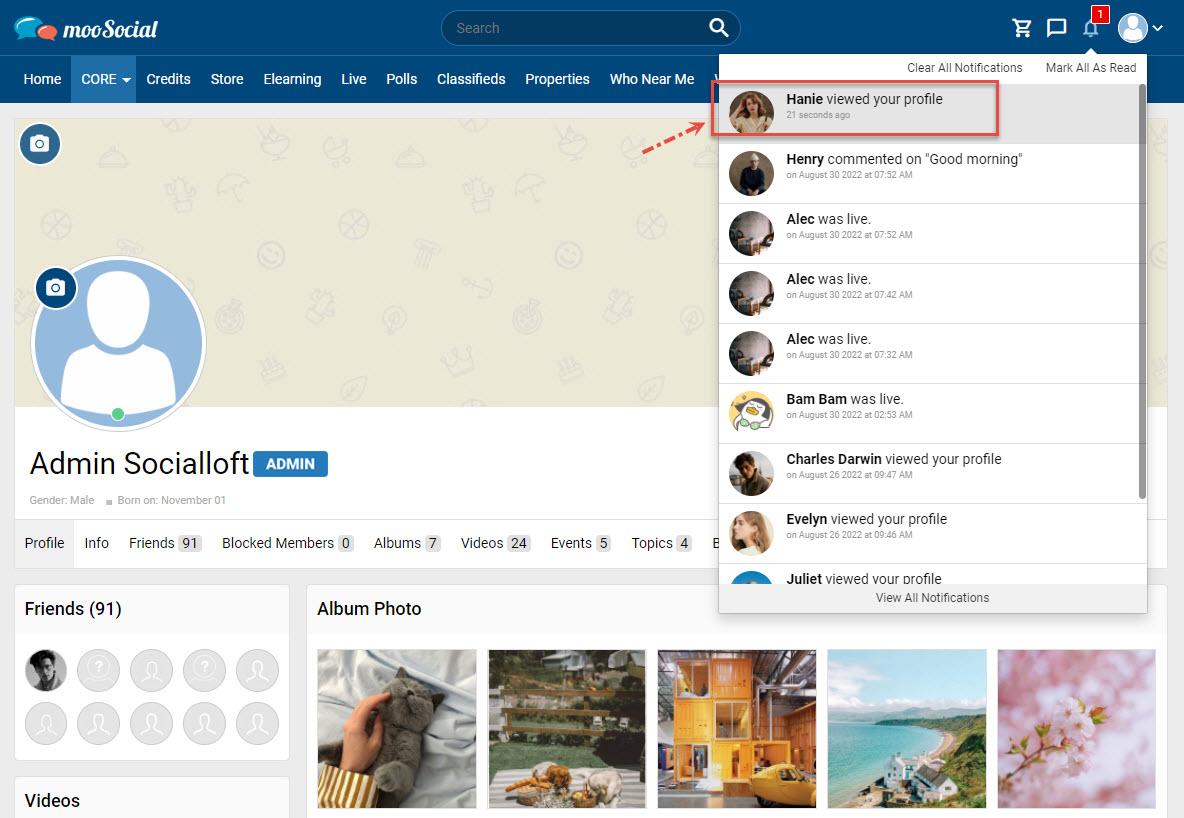 Hopefully, this article was helpful for you.