Members can view the list of visitors who checked their profiles as a map with the Who Viewed Me plugin. This article will show you how to enable that.

Before that, please make sure Google or OpenStreetMap API are configured (Add Google Developer Key Or Enable OpenStreetMap (moosocial.com).
(Back-end) 
Access to Admin Dashboard => Plugin Manager => Who viewed me => Settings.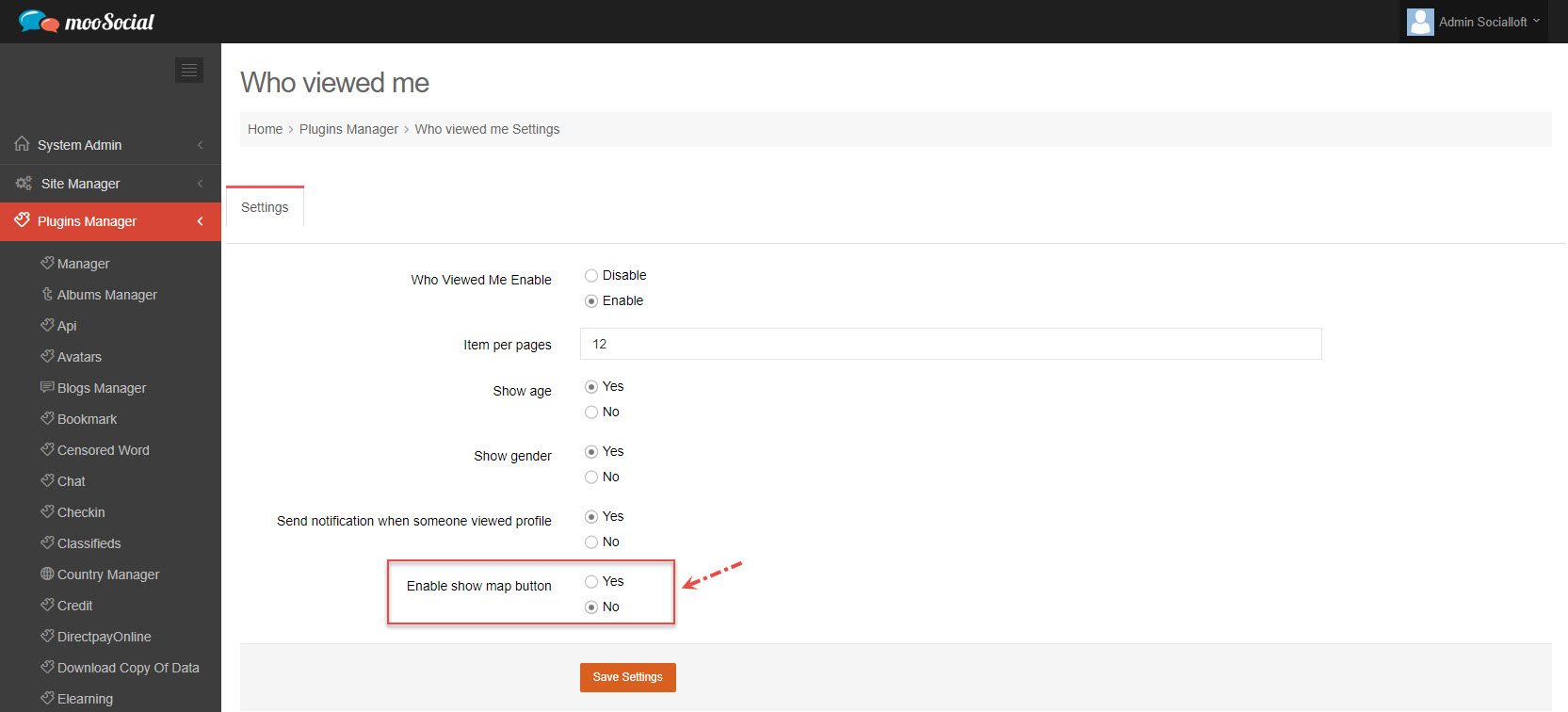 Tick on Yes option => Click the Save Settings button.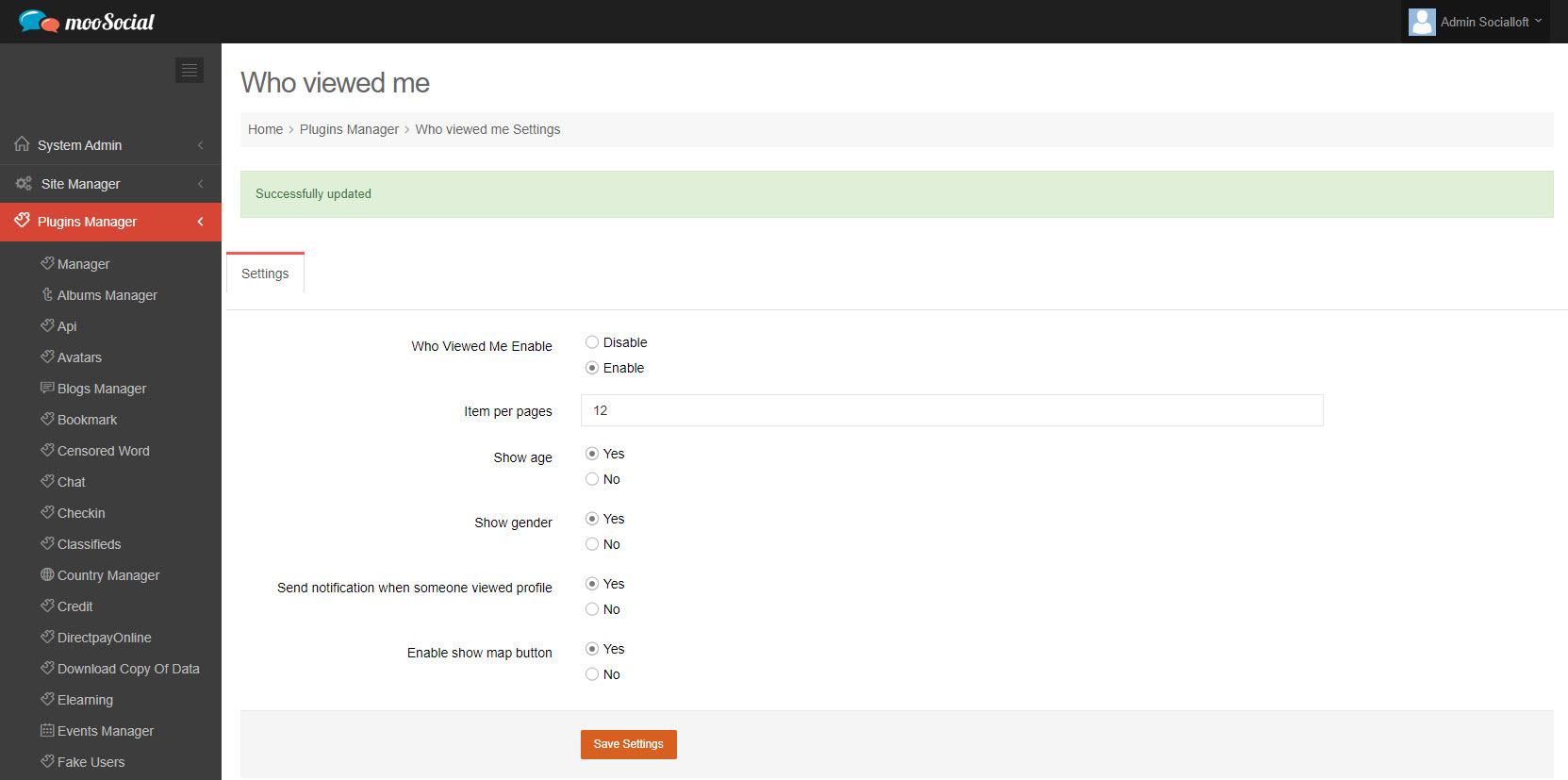 (Front-end)
Go to Who Viewed Me page.
You will see the Show map button on the Viewed Me and I Viewed tabs. And will see map when clicking this button.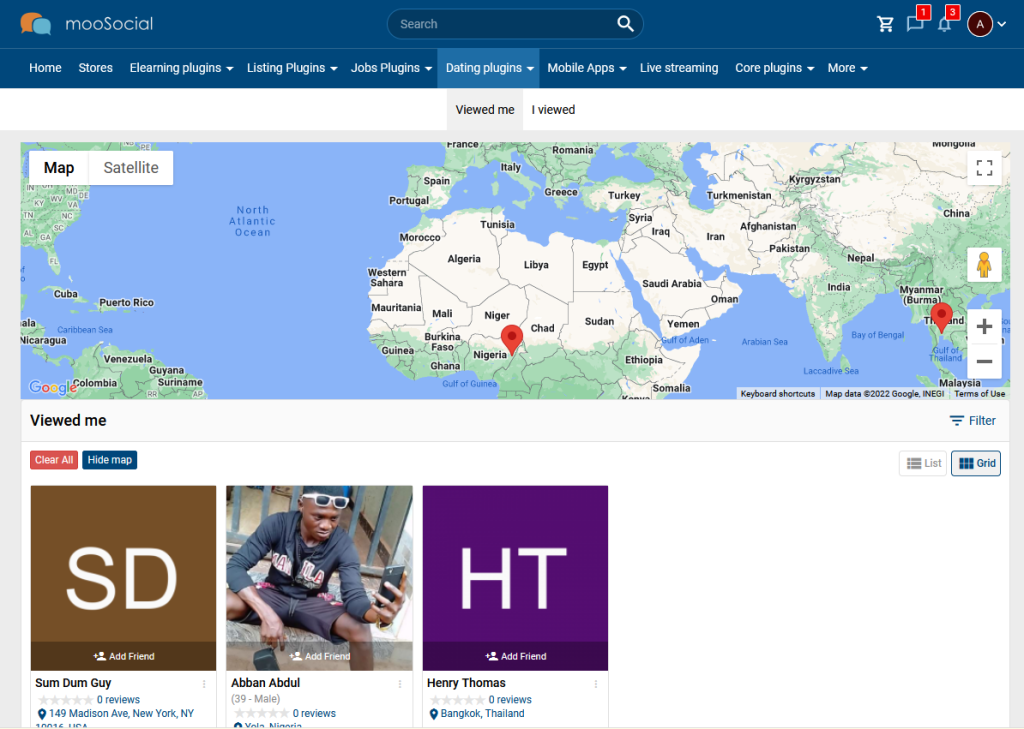 Then, the Show map button will be changed to the Hide map button.