The tutorial will demonstrate to you how the Site Admin can use Profile Matchmaking to show Age and Gender info for the Matched members.
(Back-end)
Access to Admin Dashboard => Plugin Manager => Profile Matchmaking => Setting.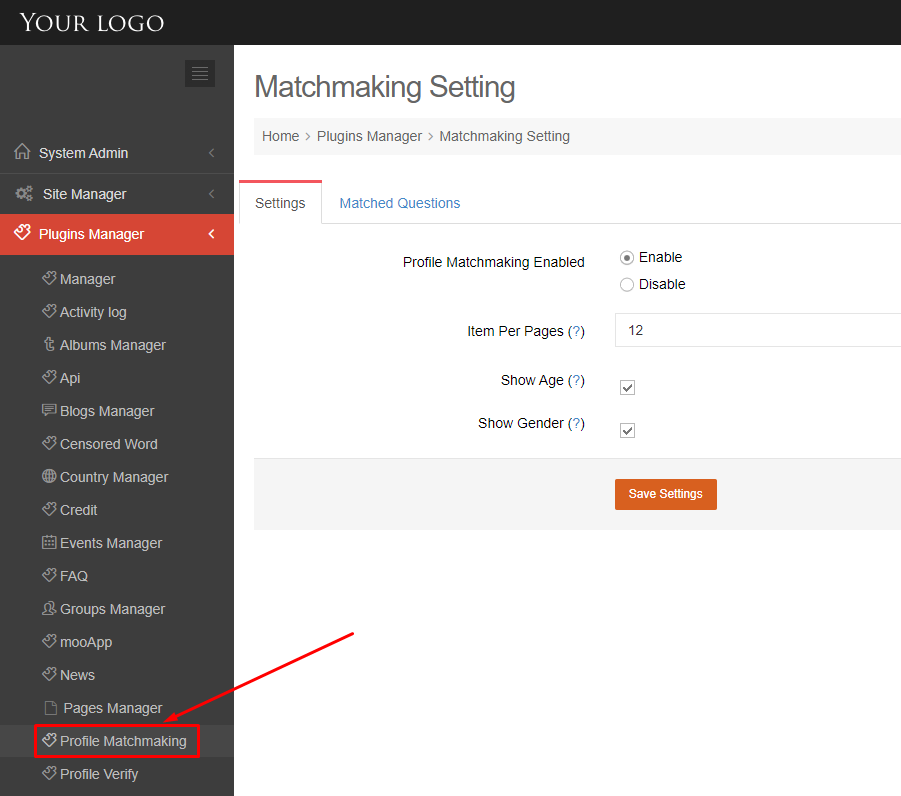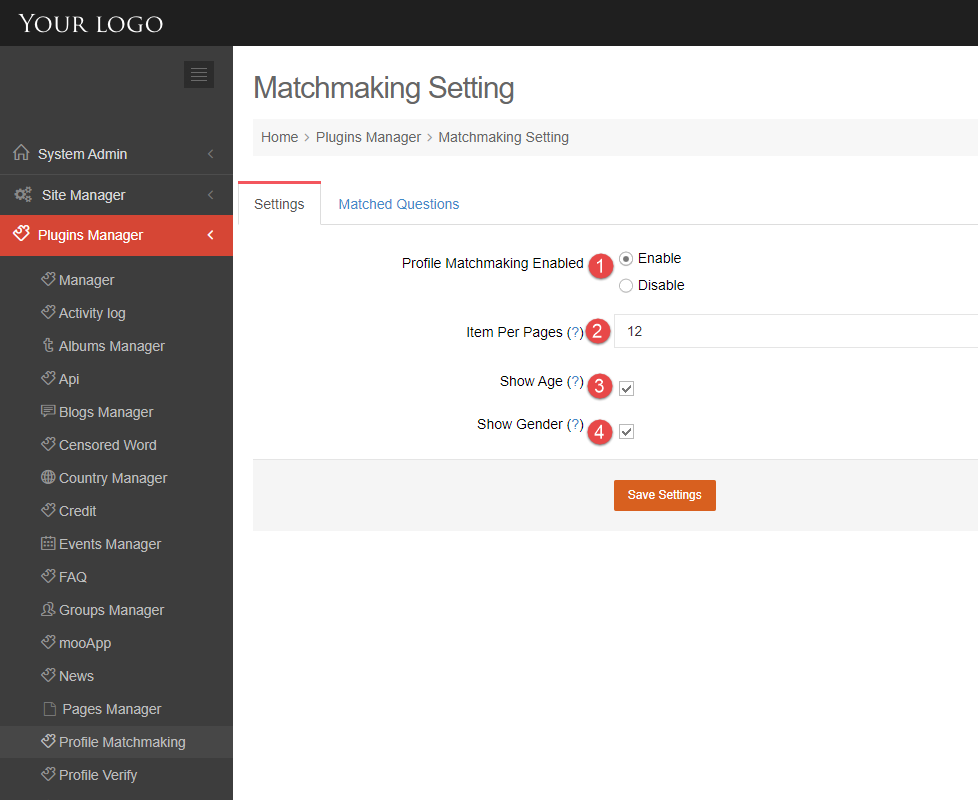 Tick on #3 – Show Age and #4 – Show Gender check boxes, and the click the Save Settings button.
(Front-end)
Go to the Profile Matchmaking menu => Matched Members page, can see the age and the gender info of users.