You can download language packages for mooSocial  for free at https://moosocial.oneskyapp.com/collaboration/ then follow the below instructions to install them into your mooSocial site.
The language packages will send by email to you.
Extract the download file, you will see the following folders: cake.po, default.po, mail.po, permission.po and setting.po.
Create a new folder for your language pack. Such as For French, you should name the folder as "fra" at [yourmoofolder\app\Locale],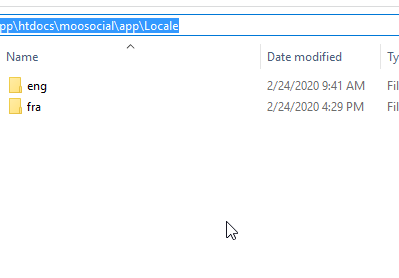 for other languages, please refer here to know how to name the folder https://community.moosocial.com/topics/view/1314/codes-for-the-representation-of-names-of-languages .
Create a sub folder name "LC_MESSAGES" inside "fra" folder.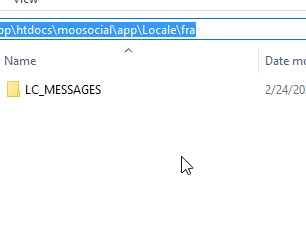 Open cake.po folder, rename the file inside this folder to cake.po, open default.po and rename the find inside this folder to default.po….do the same for all above folders. After all files have been renamed, please copy all files into the "LC_MESSAGES" folder that you create above. Now, you have a language pack for French language and it's ready for install.
Go to Admin Dashboard >>> Site Manager >>> Languages Manager.
Choose tab Not install Languagues  and find the uninstall language (fra language) click install.
Go to Admin Dashboard >>> Clear Global Caches
Enjoy it