Store plugin can be integrated with Business page plugin. If "Business plugin" is integrated, members need to open a business page before creating a new store. Buyers can see list of products inside "products" tab of business profile, write a review for business profile and check to see if the business profile is verified or not.
Note: Install the Business plugin first to use the Store Integration functionality.
At Back-end:
Go to Store  => Settings => Integration

Check on "Yes"  => click on the Save Settings button to enable integrating the Store plugin with the Business plugin. 
At Front-end:
User must create a business page first to be able to open a seller account
Go to Store => Become a Seller => show pop-up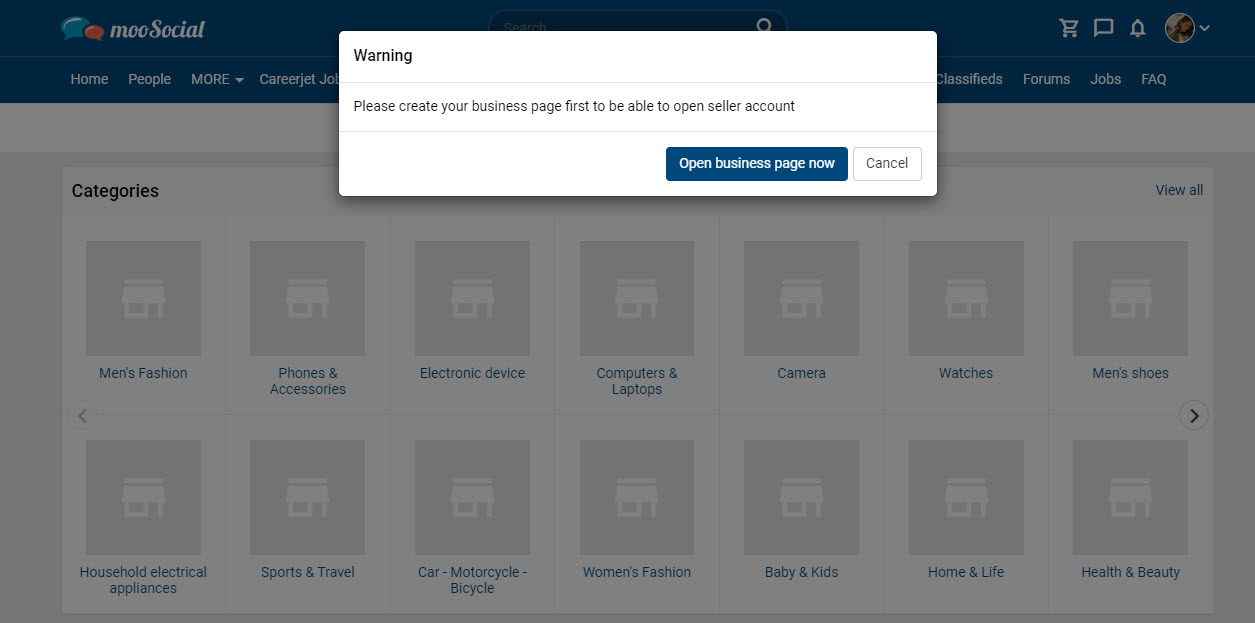 Click on the "Open business page now" button => go to Add new Business page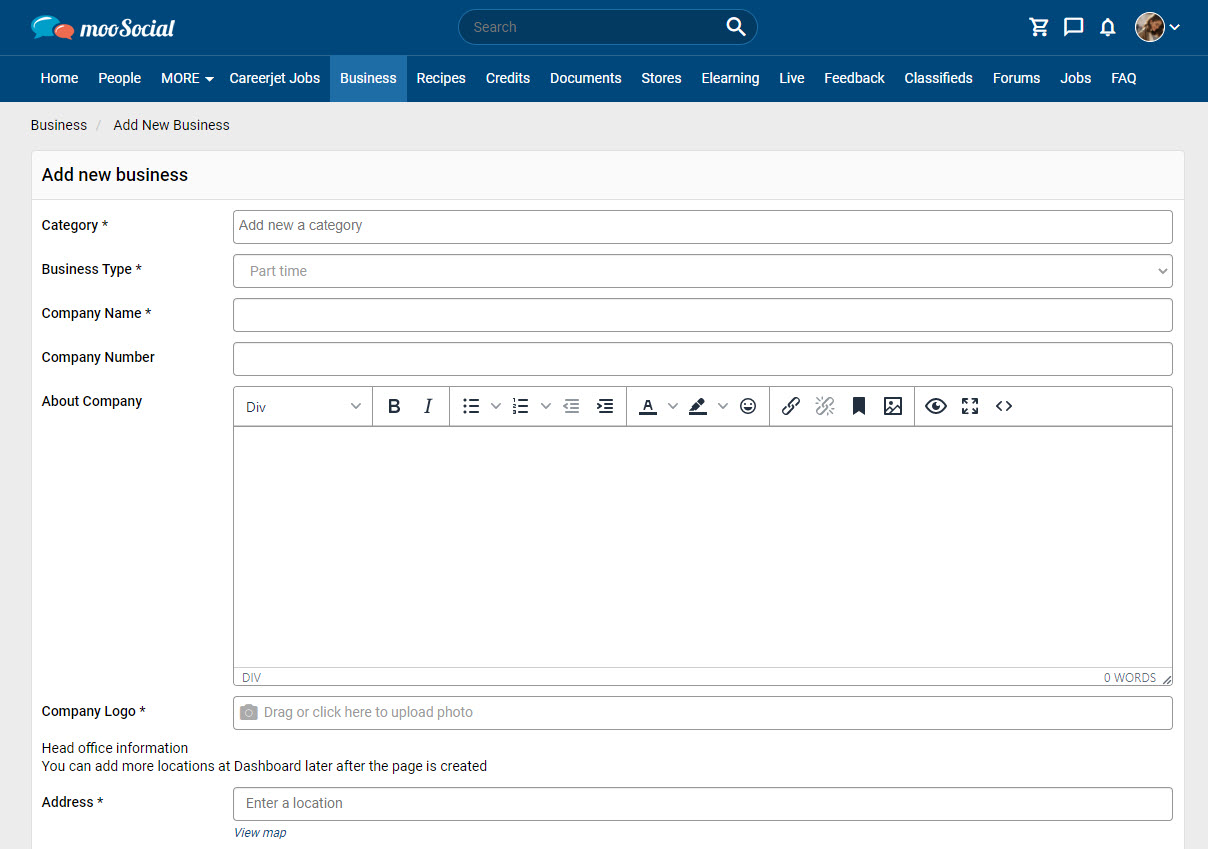 After creating the business and store, the information will be displayed here