1. Manage Mailing Template
You can configure Mails content that will send to users. There are many templates of emails for cases or roles.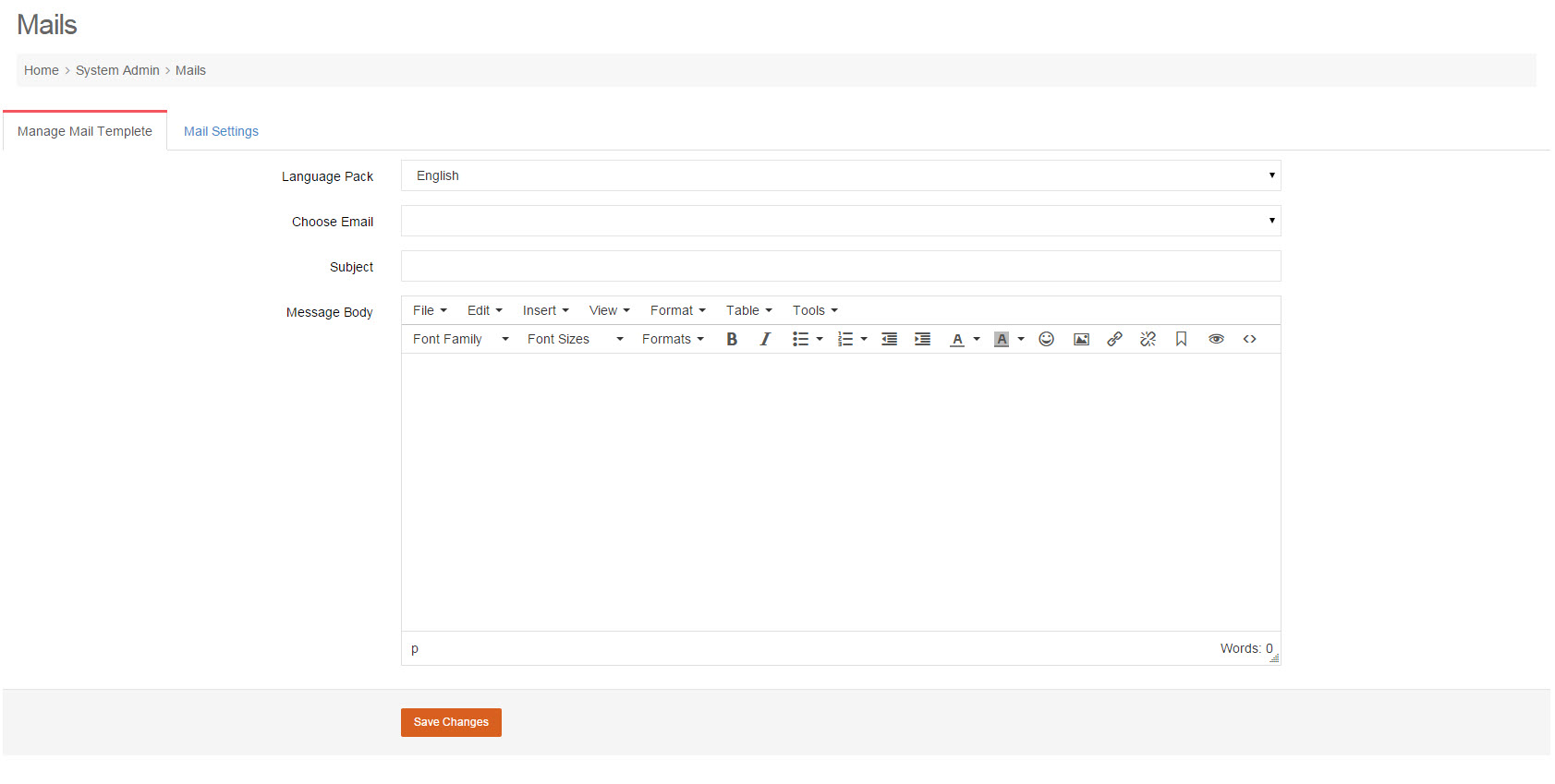 #Mail templates manager layout.
Let's take a look at the Templates list:

#Templates.
Now we take example on Welcome Mail:
First, select Welcome at Choose Email field to config, this email template is used for sending to new Members signed up.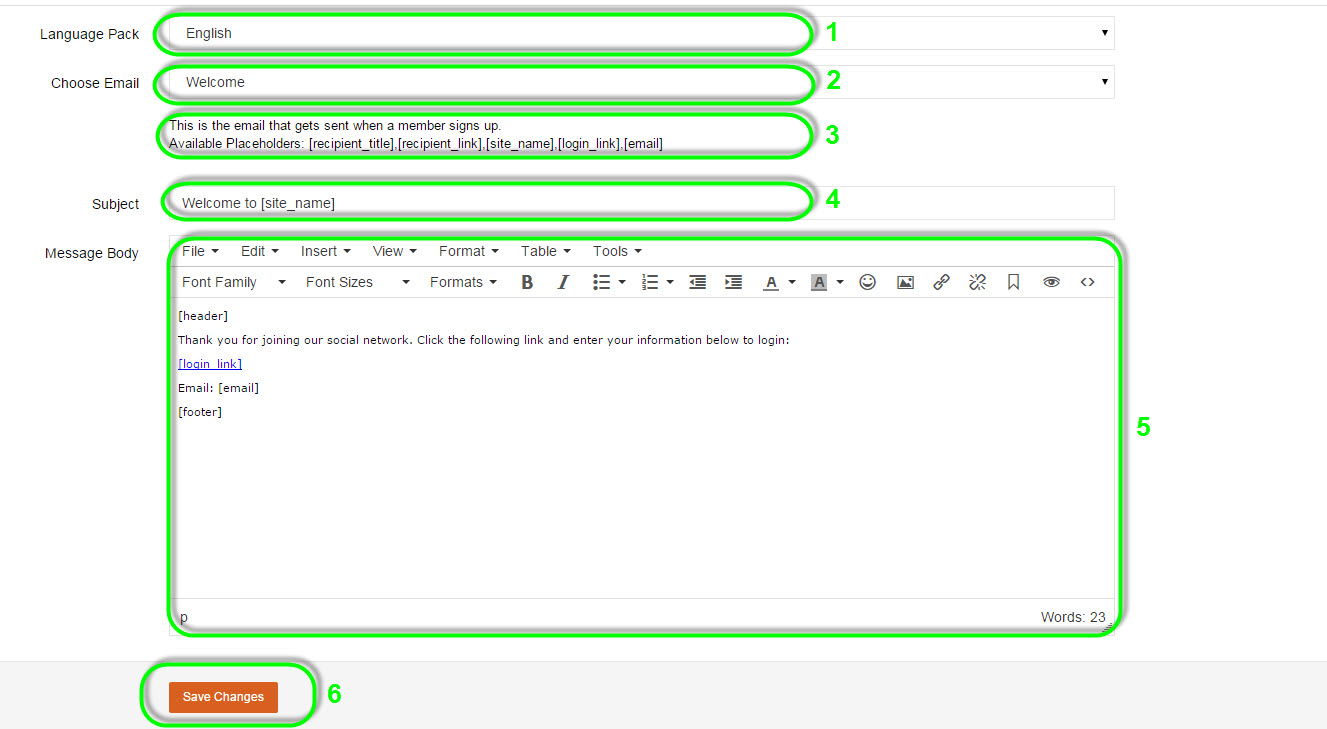 #1: Select Language for the template.
#2: Emails Templates.
#3: Description of the template.
#4: Subject of the Email Template.
#5: Message to users.
#6 Save Changes button.
*In #5: Message to users, [header] and [footer] are email templates, they will display in your emails sent to users, you can config them by selecting Choose Emails field.
2. Translate email
Goto System Admin >> Mails
In Manager Mail Template tab,
Choose Por in language pack (example we choose Por language), if not have Por language yet, please see to install new language https://moosocial.com/knowledge-base/how-to-install-new-language/
there are many template emails in Choose email
We choose each of them and translate into Por language at Subject and Message body
Example Header template, we translate as bellow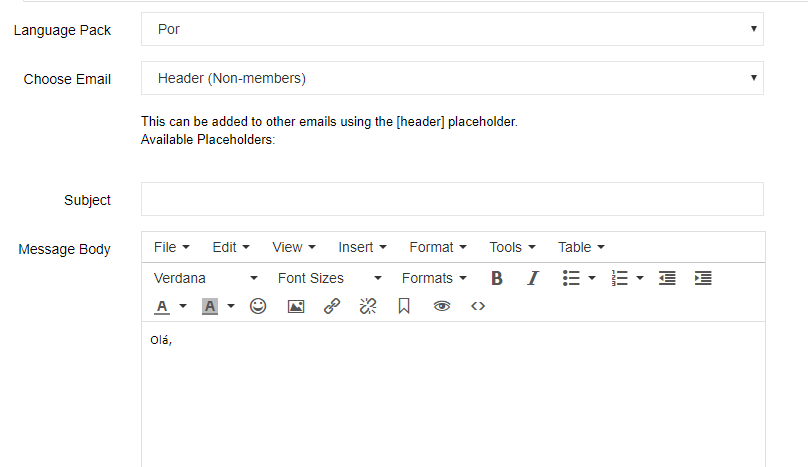 Click Save change to save email template.
Now, example we translate email template Friend Request to Por language,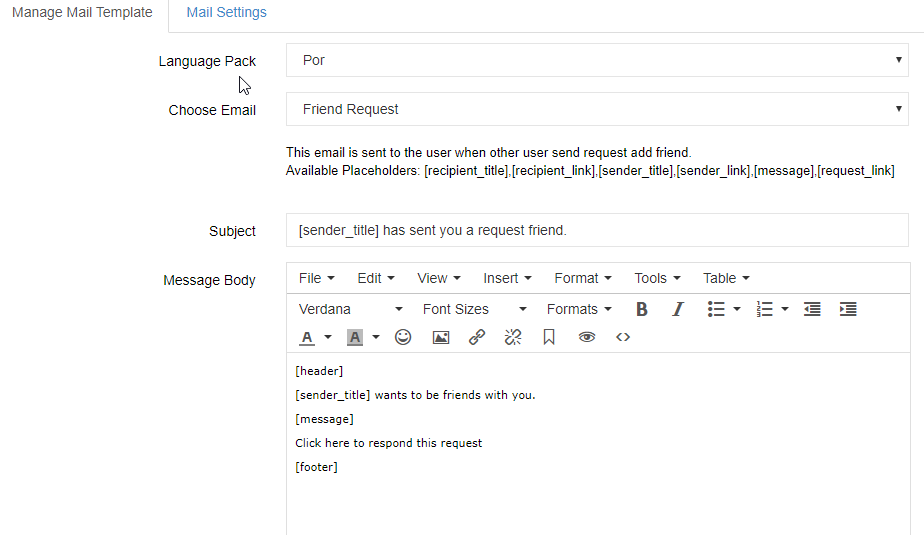 After change translate we have bellow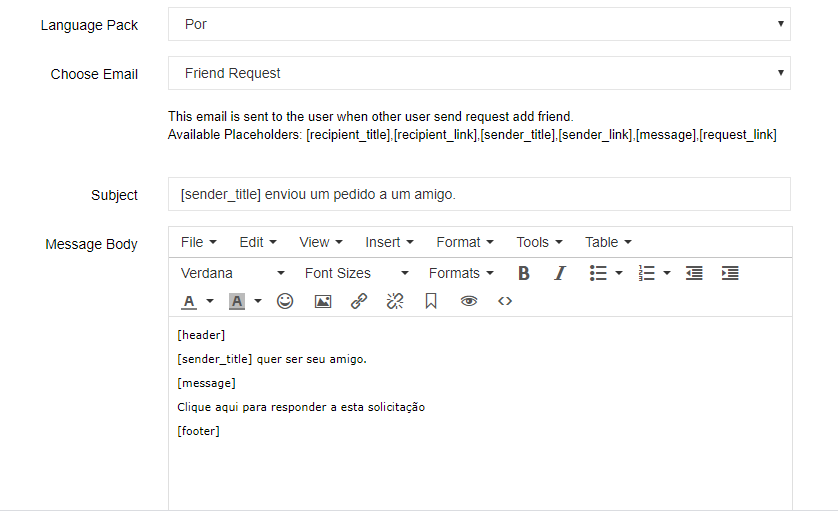 Click Save Changes  to save template email.
Goto System Admin >> System Settings >> Genneral
Select Por at Default Language and click Save settings.
At front end, we change language to Por language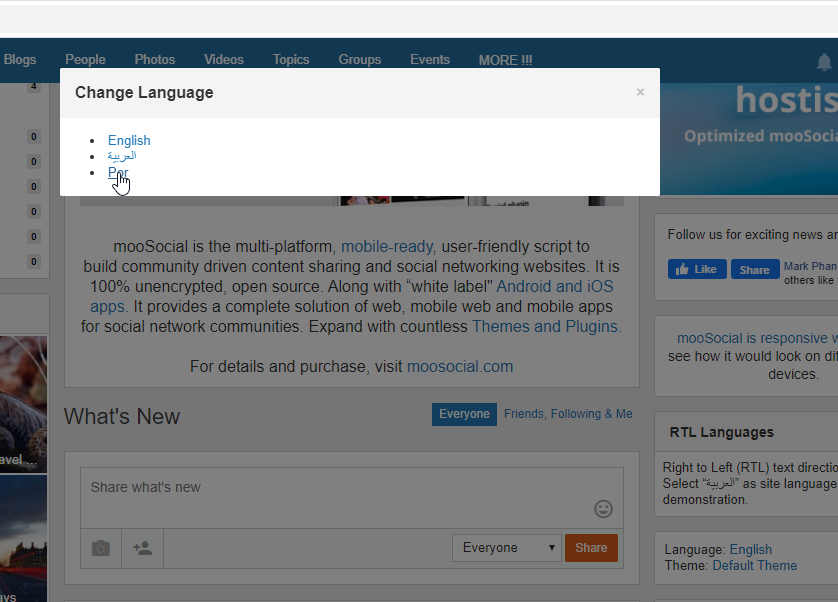 Now the site translate into Por language.
When a user A ask friend request with other user B, user B will receive email in Por language.