Each of documents usually have the separate license. Site admin can manage license in AdminCP.
Access to Admin Dashboard => Plugin Manager => Document => License Manager tab.
Admin can Add new, edit, delete licenses and view total of documents which used licenses: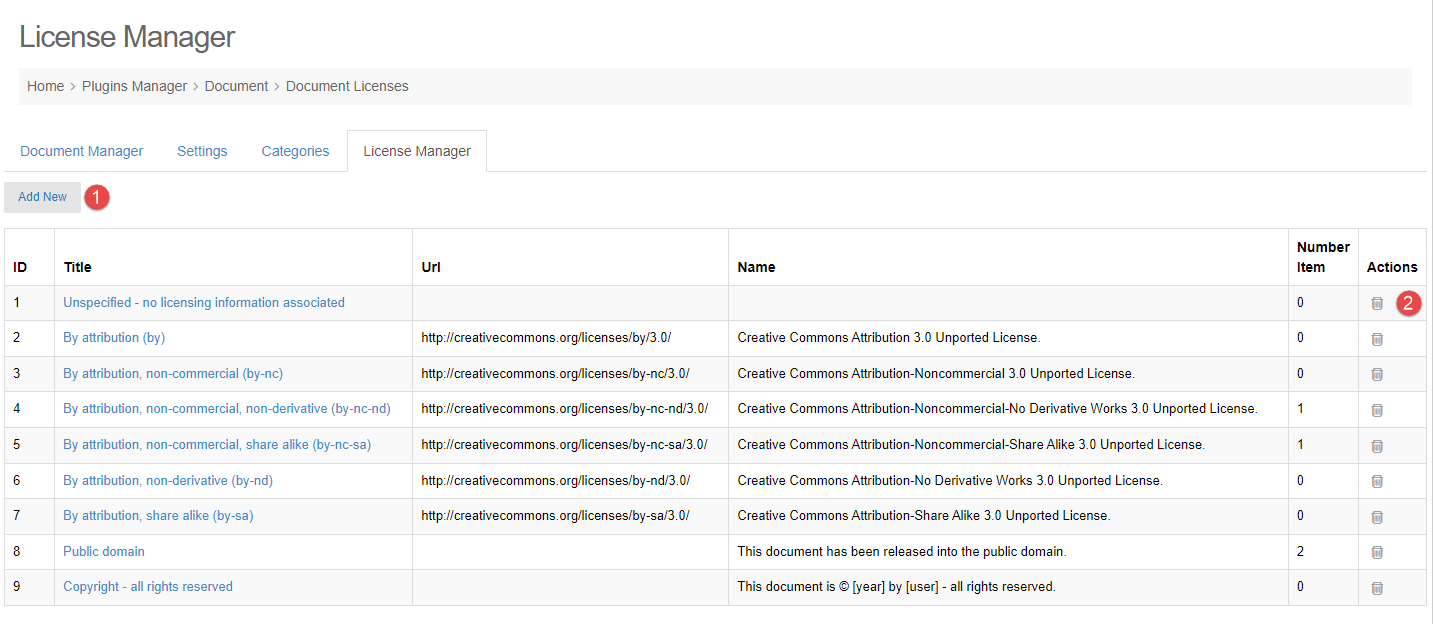 1. ADD NEW LICENSE
Step 1. Click the Add New button >> Show popup.
Step 2. On the popup, fill the license info: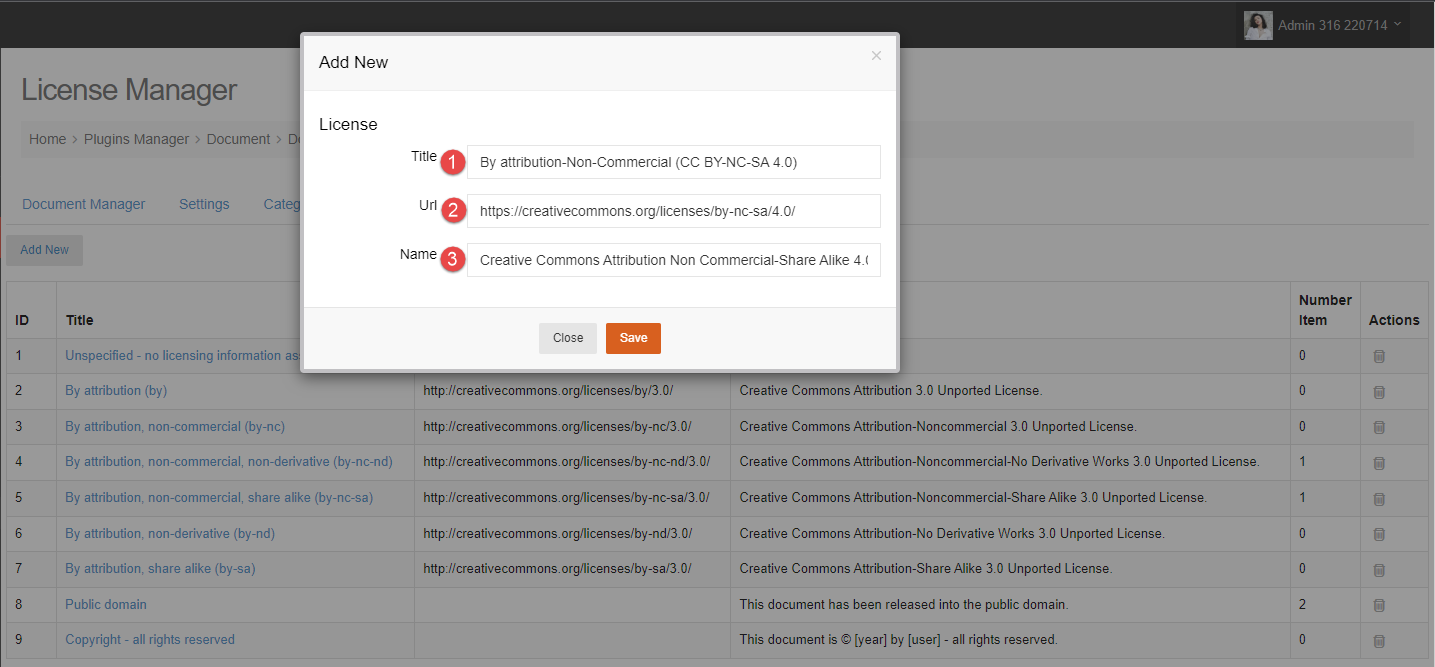 Title.
Url.
Name.
Step 3. Click the Save button.
NOTE: And admin can click the [license_title] to EDIT license.
2. DELETE LICENSE
Click the Delete button to delete the license. >> Show the popup.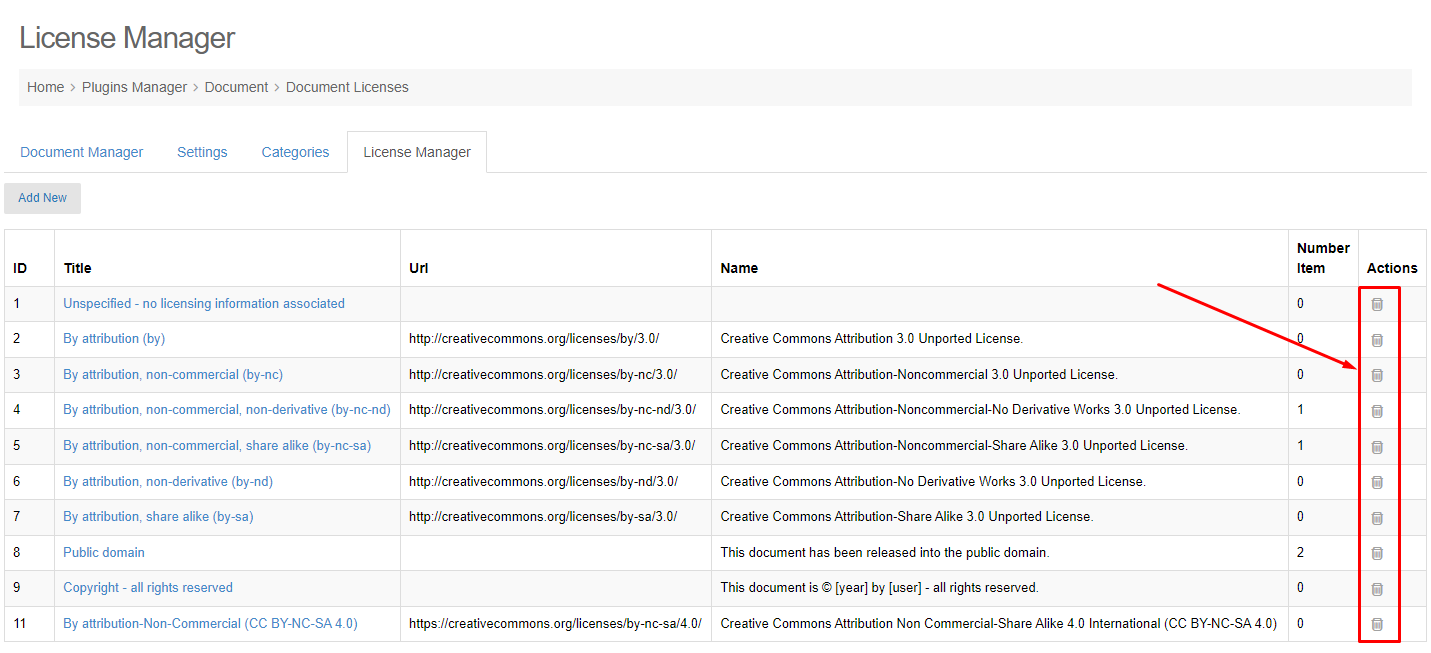 Click the OK button to confirm deletion.