How to manage the available gifts on your system? Follow this tutorial.
Access to Admin Dashboard => Plugin Manager => Gift => Manage Gifts tab.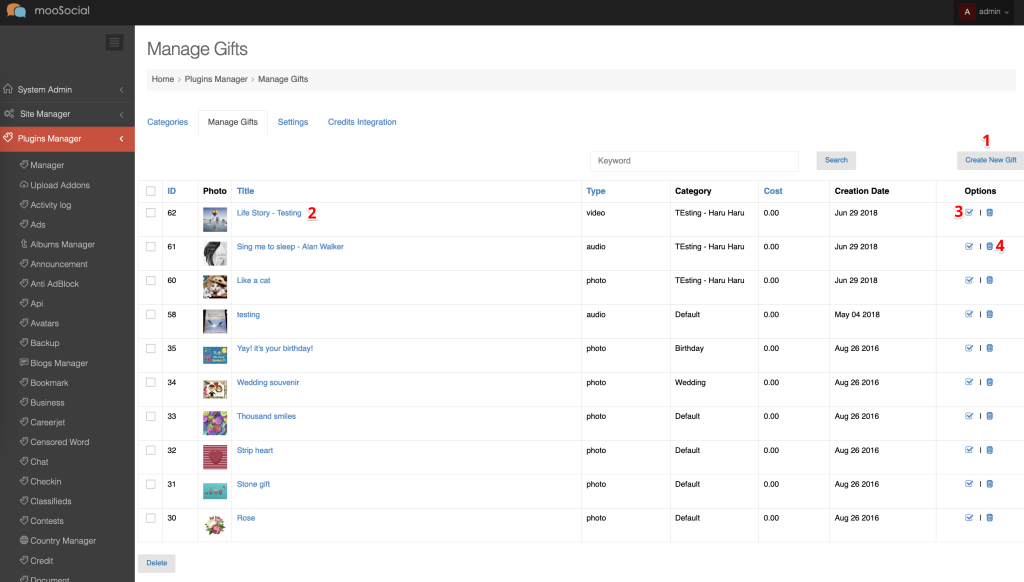 1. CREATE NEW GIFTS
Step 1. Click the Create New Gift button >> open Create Gift page.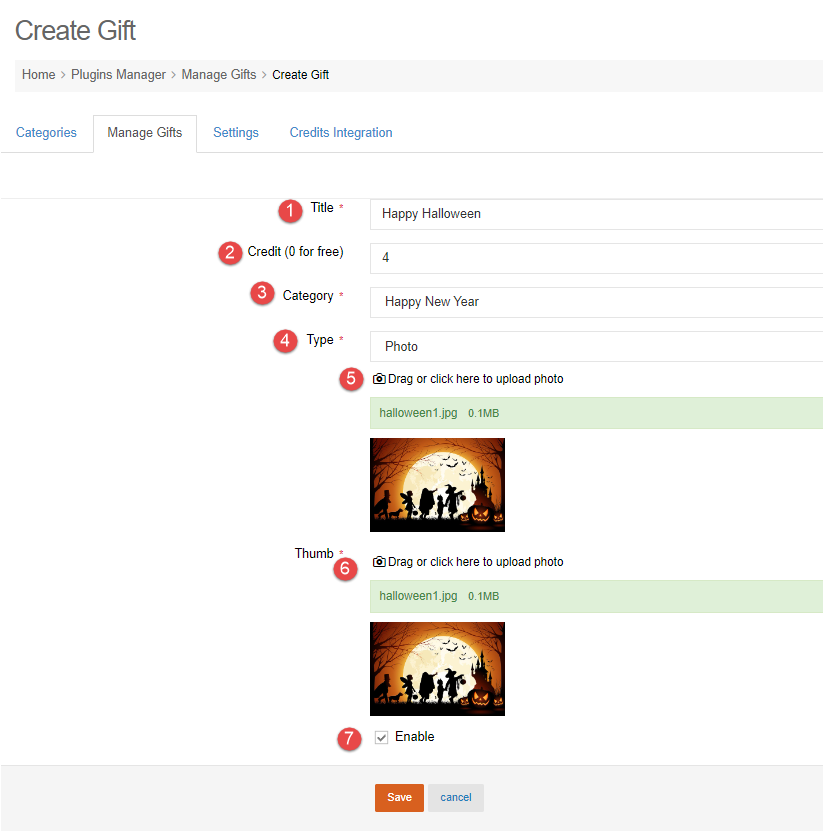 Step 2. Enter information:
Title.
Credit: Price (by credits) that members have to pay when they choose and send this gift to their friends.
Category: choose category which you want this gift belongs to.
Type: Select type of gift (photo, video or audio).
Upload content of gift (the corresponding photo, video or audio) after completing #4 above.
Upload the gift thumbnail.
Enable: check on box to enable gift.
Step 3. Click the Save button.
2. EDIT GIFT
Click the gift name/ title to edit a gift.
3. ENABLE/DISABLE GIFT
The enabled gifts will be visible on All Gifts page (at front end).
Click the Enable icon or Disable icon at Action column to disable or enable for each of gifts.

Or go to Edit gift (2) page to enable or disable it.
4. DELETE GIFT

Click the Delete icon at Action column >> Show the popup.

Click OK button to confirm deletion.