You can map your own domain to moosocial cloud community site. Please follow below steps:
1. Go to www.moosocial.com, login as your client account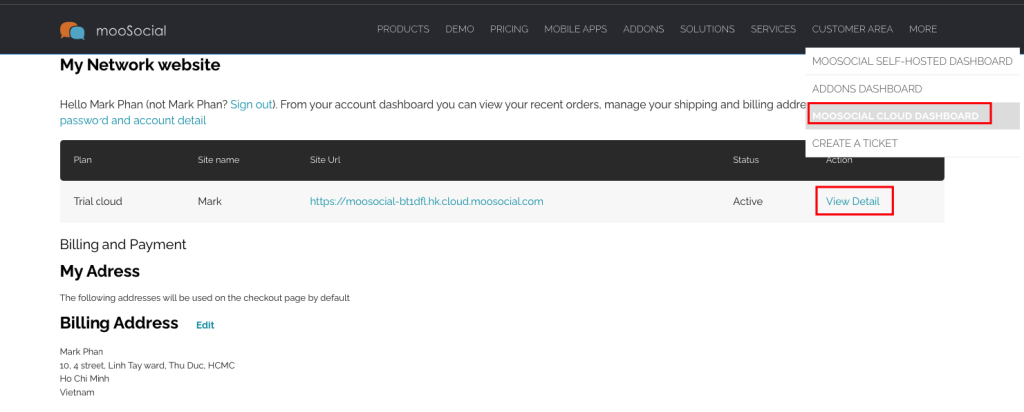 2. Click on "View details" link to view your site details

3. Click on "Map your own domain now" button to open below popup. Follow steps inside popup to finish the domain mapping process
Note: the moosocial-cp4iqc.hk.cloud.moosocial.com value below is just sample data, please use your own link to update DNS NAME record.