Members of the site can use the Stickers plugin to add stickers to status updates or comments, just like Facebook users do to convey emotions. To learn how to post a status with a sticker, refer to this tutorial.
Step 1: Click on the Sticker icon on the What's New box => Show the Sticker section.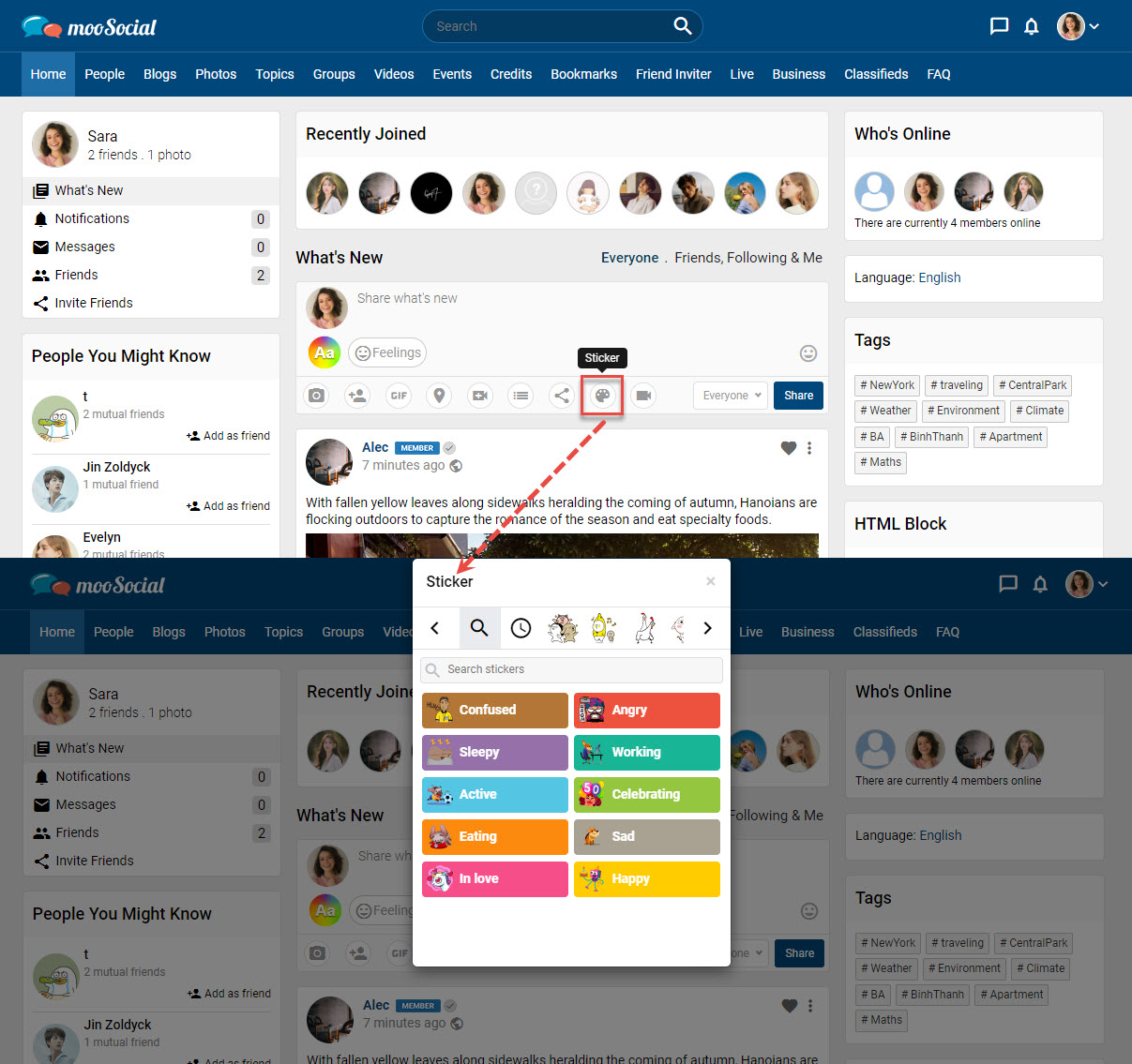 Step 2:  You can select a sticker category then choose your sticker or search for a specific sticker.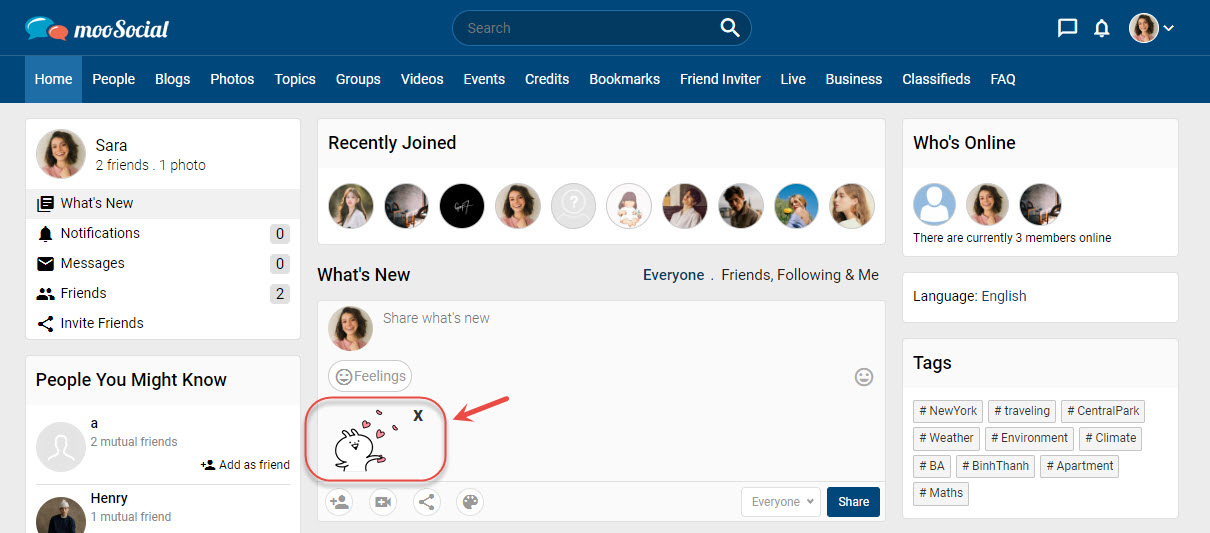 Step 3: After you've added a sticker, finish your status update and click the Share button.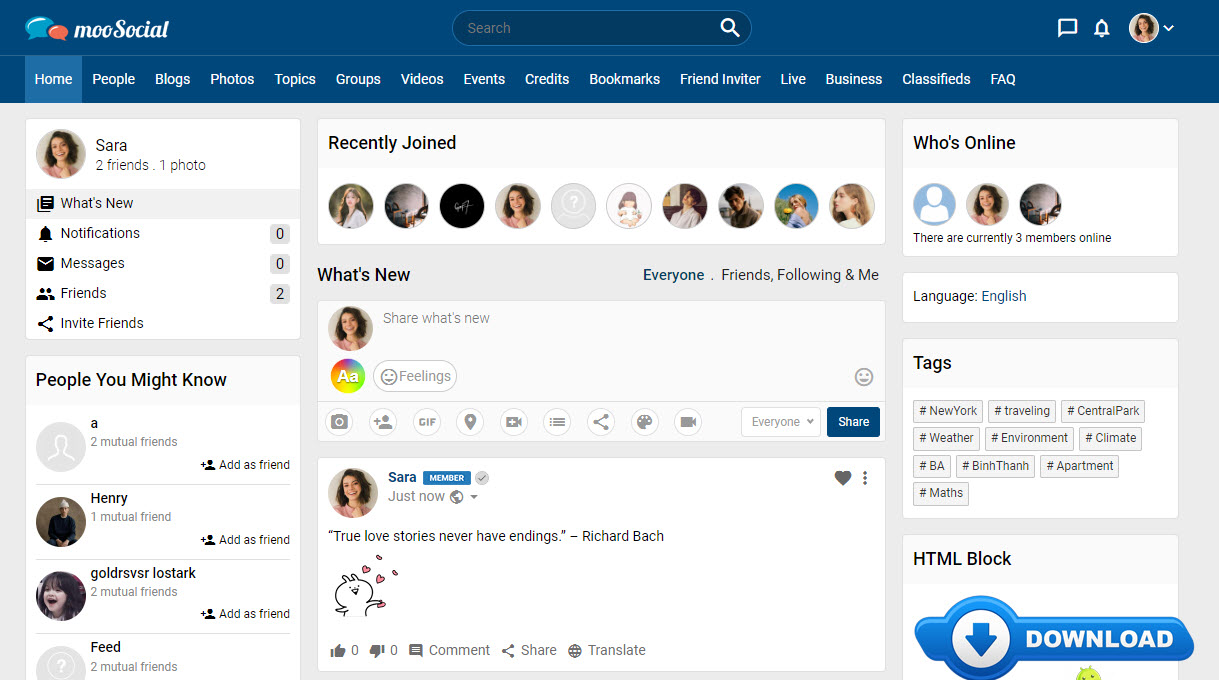 Some notes:
1/ You can only add one sticker to a status update.
2/ To remove a sticker from your status update, click the X icon.