Using the Colored Background Status plugin, you can add a background to text posts from your home feed or a group/event to make them more attractive and catchy. Follow this guide to learn how to make posts with backgrounds.
1/ Go to Home, Group detail or Event detail pages. 
2/ Click the Background Color option below your profile picture, then select a colored square to choose a background for your text.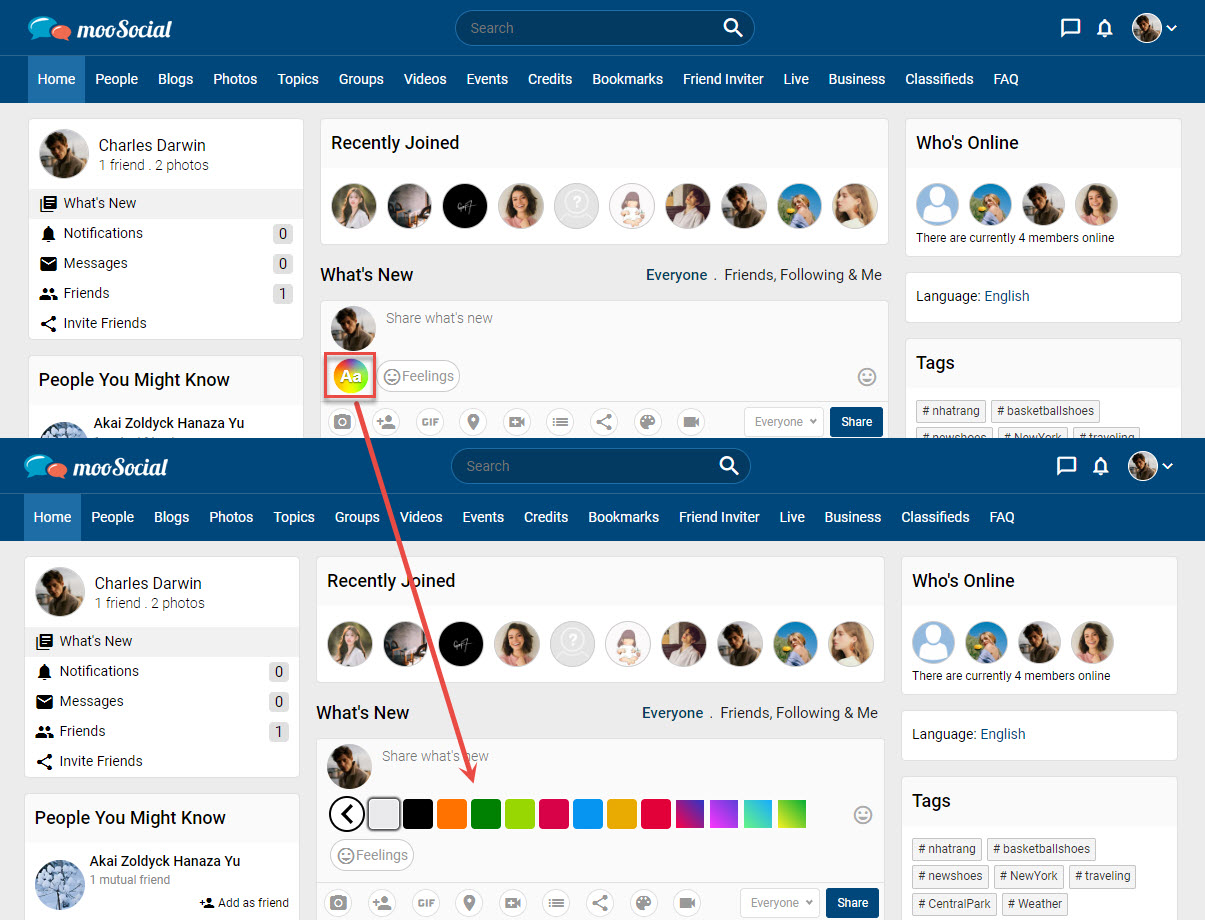 3/ Type your message or status update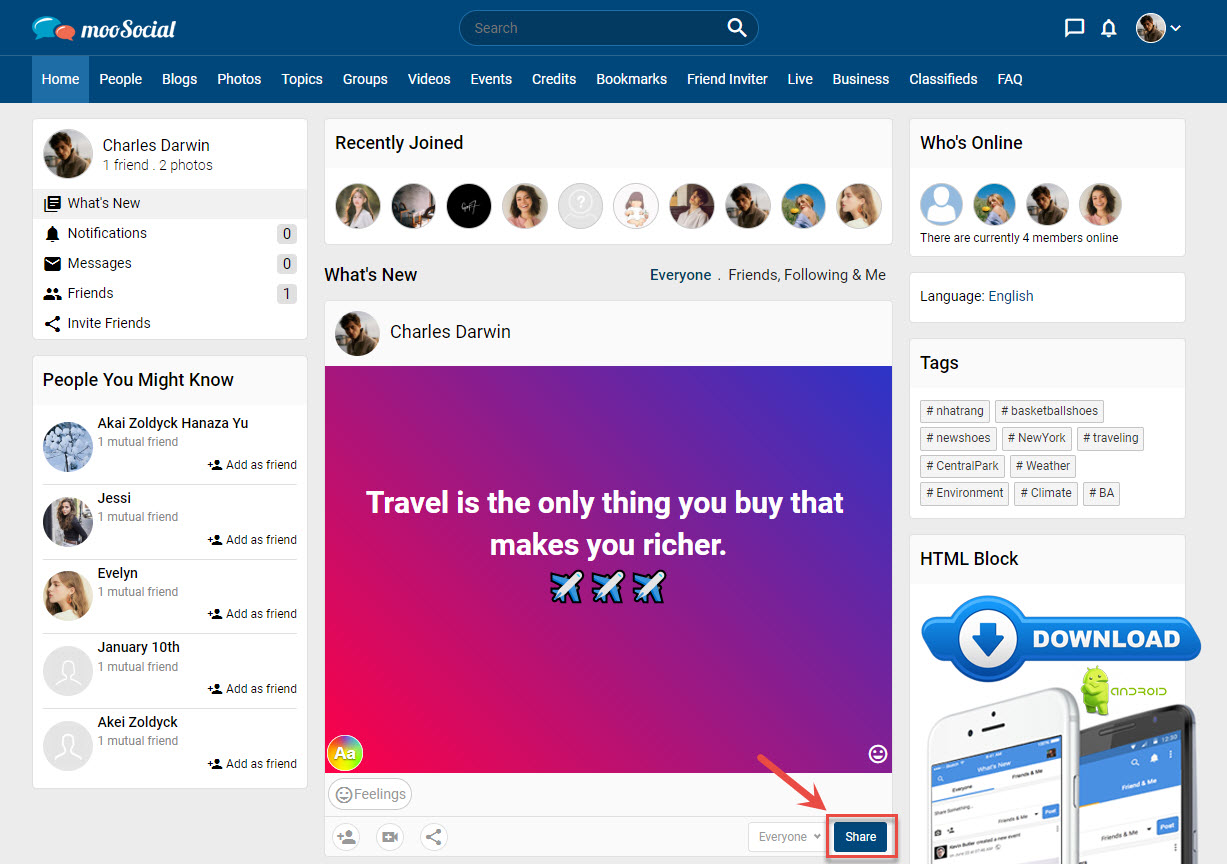 4/ Click the Share button to post it.