Are you looking for a solution to build Your Own Online shopping Community mobile Apps that combines features between social network and online shopping? mooStore is a powerful, "Fancy" inspired, effective and right choice one for you. mooStore makes buying & selling more organised, quicker & easier. It provides a set of online collaborative shopping tools such as sellers manager, manage products, user ratings, business profile rating, and social network feature such as like, share, comment…. You can earn revenue by creating subscriptions for stores, or charge commissions on the sales.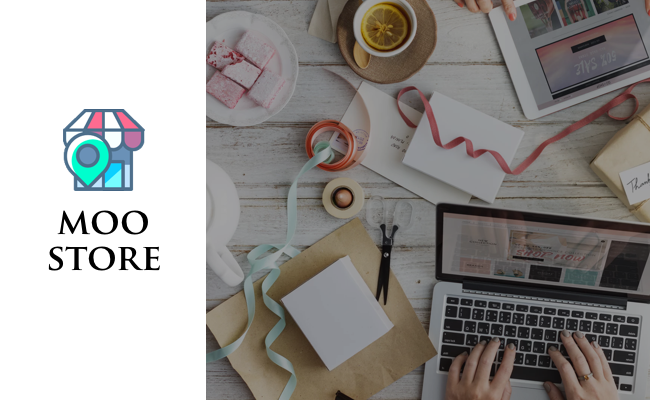 Main features:
+ Browse products: View a wide list of latest products from multiple stores.
+ Browse Sellers: Users can view details for various fashion stores or brands listed on the Website
+ Multi-Store Shopping Cart: Our shopping cart is designed for multi-store checkouts, allow users add items from multiple stores into a single checkout step.
+ View Product Detail, 'Like' & Wishlist Features: View various details of the products. 'Like' feature integrated in our social shopping script, allowing users to 'Like' their favourite products.
+ Billing & Shipping Details: Users can update their billing and shipping addresses preferences before checking out.
+ Payment Method: It supports paypal, Cash on delivery, credits…
+ View Placed Orders: Orders once placed can be viewed and tracked with unique order IDs assigned to each order. In-app status notifications are provided on order status updates.
+ Store Chat System: Our mooStore is integrated with a chat module between store representatives and customers. Improving the number of satisfied purchase decisions
+ Social Features: Increase the time on site by the these default social features from mooSocial script: Activity feeds, profile, photos, videos, group and events…
+ Addons Expand your social network easily, affordably with high-quality plugins and themes made by the same team. Most of plugins are compatible with Mobile Apps
+ And many more, please check out at https://social-commerce.moosocial.com/
Again, It is your right choice of building your own online shopping Community with apps. Contact us at moo@moosocial.com if you have any presales questions.
Regards,
mooSocial Team