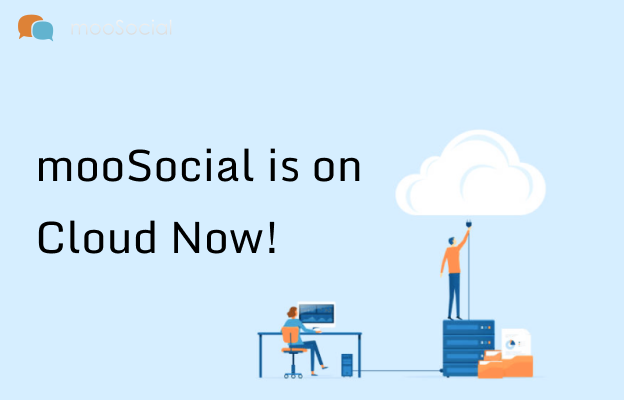 We are pleased to let you know that the mooSocial platform now is on Cloud. With mooSocial Cloud, we want to make the process to start a new social community faster and easier. That means no coding skills, minimum effort required, no more worrying about updates, hosting….because everything is on cloud and managed by mooSocial team.
Main features
All features from mooSocial self-hosted platform
Add-ons: All of the plugins and templates from the self-host version are compatible with cloud version also. Can purchase and install in minute
Easy Domain Mapping: it's able to map mooSocial cloud social network to a custom domain name
Mobile Apps: Android and IOS
Multi-language support
Customizable: All features and apps can be customized follow your requirements. The landing page, color of the site can be customized by you thru admin panel.
Monetization: mooSocial cloud supports many monetization methods such as advertising placement services, ad-free membership or exclusive access rights.
Security, Backups: We do daily backup and store backup files max 5 days. If your site is inactive for some reason you will have 5 days to re-activate it. SSL Certification is included
And much more here !
To celebrate, we're offering a great discount 15% on everything except for customization service. Coupon code MOOCLOUD Validity: Until Mar 15th, 2022.
Best Regards,
mooSocial Team