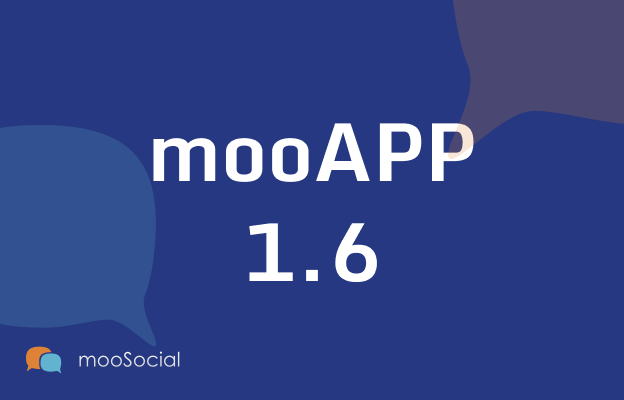 mooApp 1.6 is released, below are changes and improvements
Upgraded to support AndroidX
Added a setting into mooApp plugin to allow admin to hide/show the "what's new" box. If it's hidden, members will see the "+" icon, click on it to open the box to share a post. If it's not hidden, it will work as it's now
Fixed overlay issue https://gyazo.com/890efb27bc7107ec6c63d321bd9a7ec0
Improve video player on mobile app
Added some changes to make apps compatible with version 3.1.5 and 3.1.6
Updated terms and conditions text at sign up screen https://prnt.sc/slhoev (add policies link )
In-app purchased supported
Integrated with LIVE streaming plugin
Below are some importance notes for the new versions:
New version is available to download at client area
All of the paid plugins are compatible with mobile apps 1.6 and core 3.1.6/3.1.5 version.
Mobile apps version 1.6 is compatible with 3.1.5 and 3.1.6 versions.
Paid themes: all themes are now compatible with 3.1.5/3.1.6 version
DO NOT upgrade your live site and app until you have a full backup of your site's files, database and have successfully performed a test upgrade on your development (test) site first.
To celebrate the Lunar New Year, we have an exciting offer for you, all of our products are running at a huge discount of 15%.
Coupon code: lunarnewyear22, Expire on 09 feb, 2022
Regards,
mooSocial Team