on mooSocial, Site owners can design their own landing page based on the structure of mooSocial. They can create an open content or close content landing page. Open content landing page is a landing page where site owners preview a sneak peak about their website though widgets. They can show recent updates, popular blogs or topics, popular groups…
They can also create close landing page where content of the site is hiding and users required to login in order to view content of the landing page.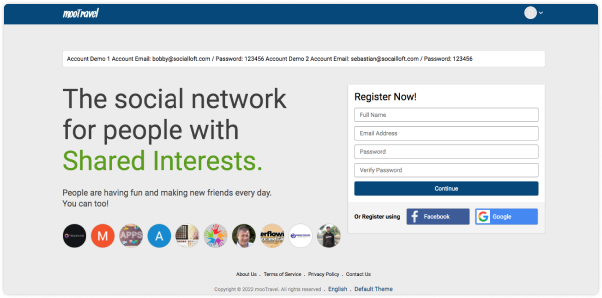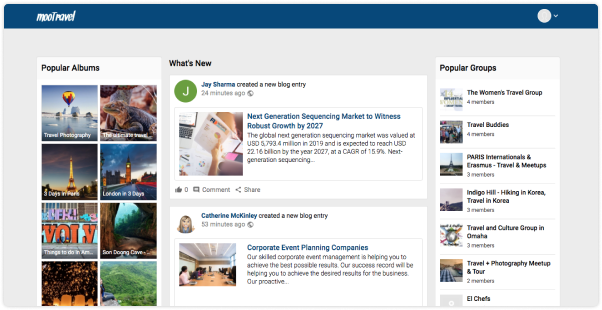 Select layout
Site owners can select their preferred layout for their landing page design. It can be one column, two columns or three columns as the site owner design choices.
Widgets
mooSocial provides variety of widgets that site owners can incorporate to their landing page.
SEO Setting
Site owners can set their landing page title, page description for their landing page.